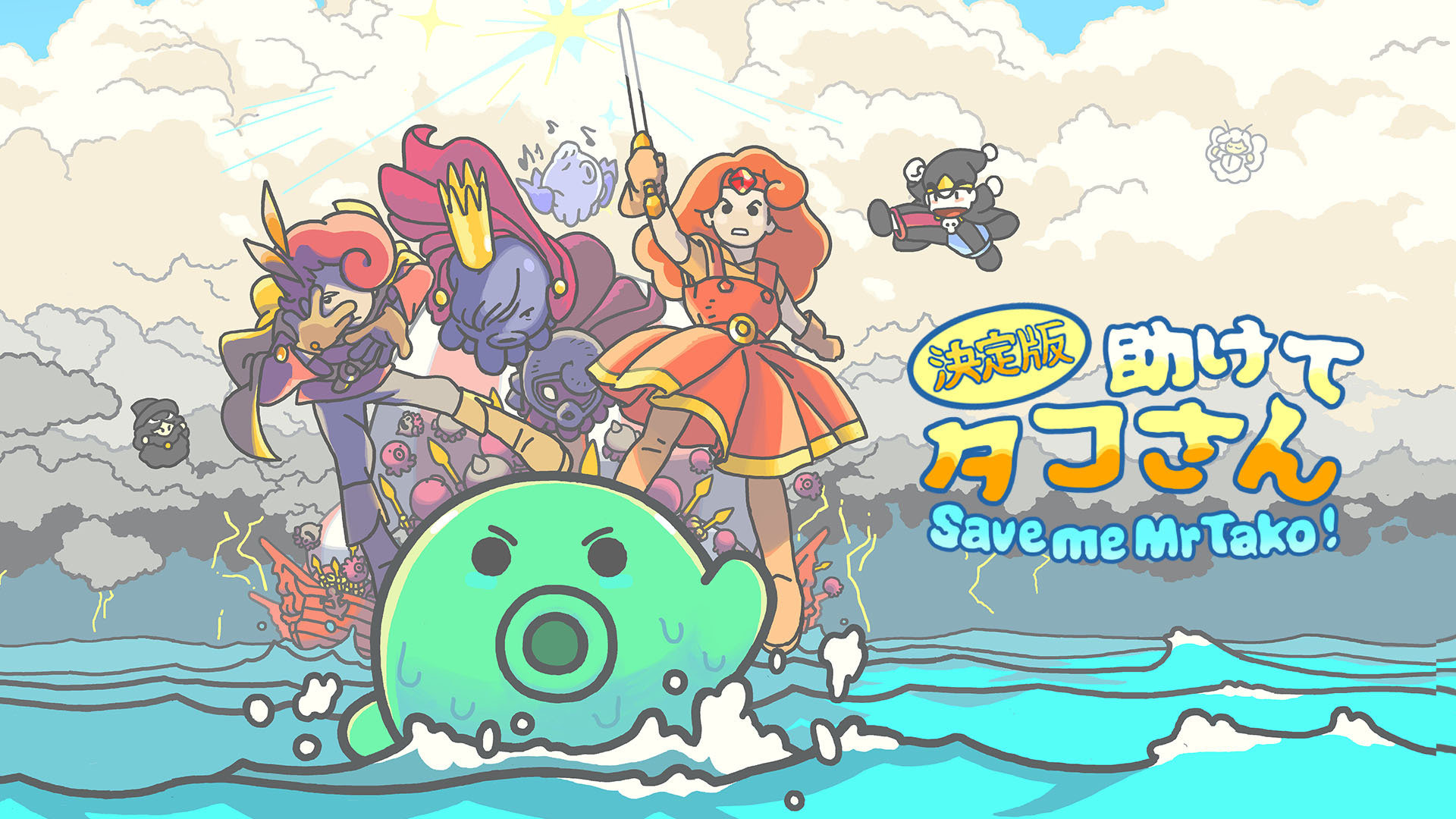 Bonsoir,
It's been almost a year since Save me Mr Tako was re-released as a Definitive Edition. I want to thank you all for supporting the game and talking about it.
For the Definitive Edition release, since we were working with a new publisher (Limited Run!), we added an all-new English localization to match. And today I'm happy to announce that we're adding an all-new Japanese localization as well by our friends at 8-4 in Tokyo!
With this update, the game now fully supports Japanese once again, and even better than before as now it displays kanji characters as well (the previous release only displayed kana characters).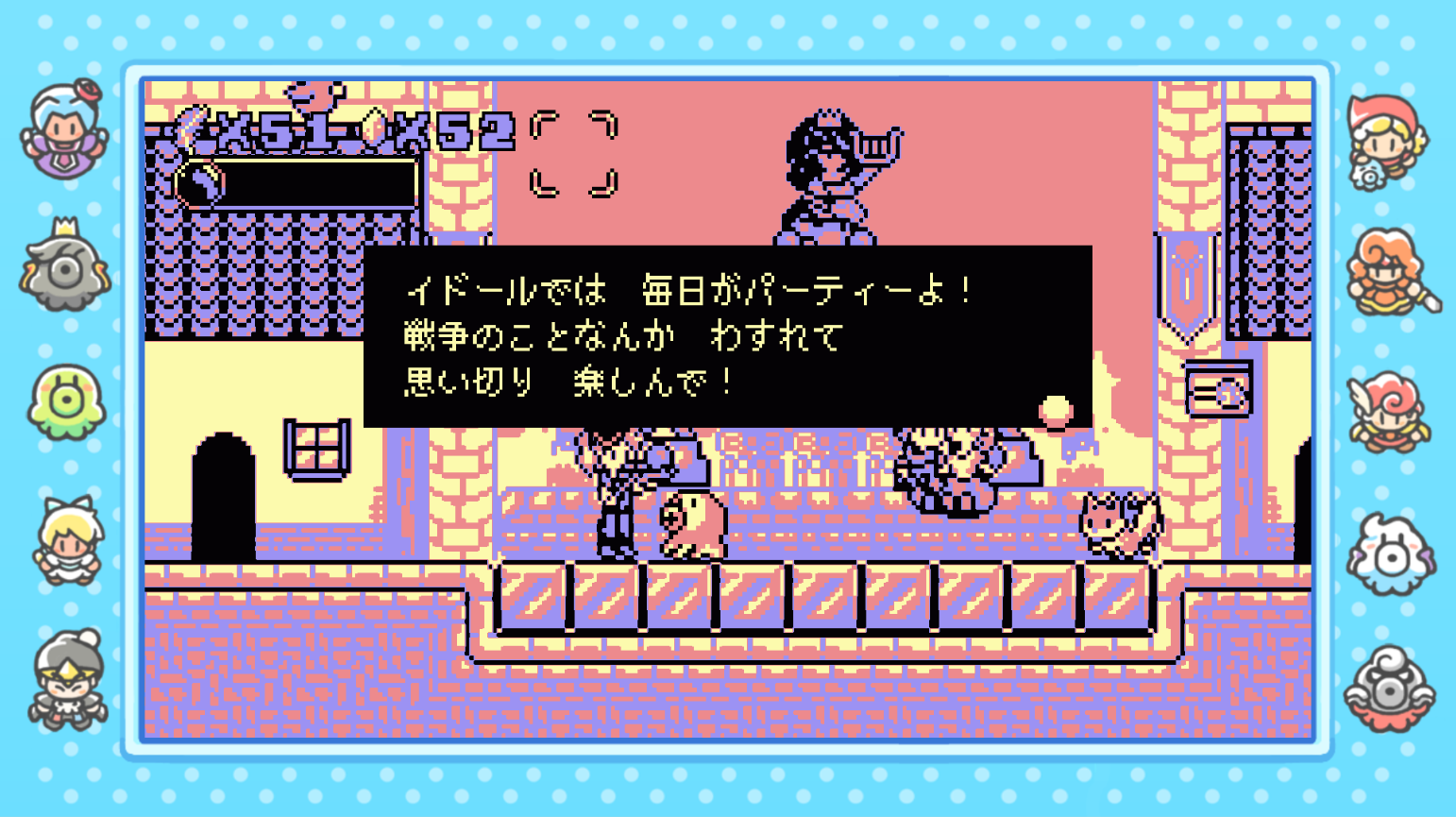 A new feature that was requested by players a lot was also added to the game: the dialog box now displays the name of the character speaking, which will help to memorize all the main characters.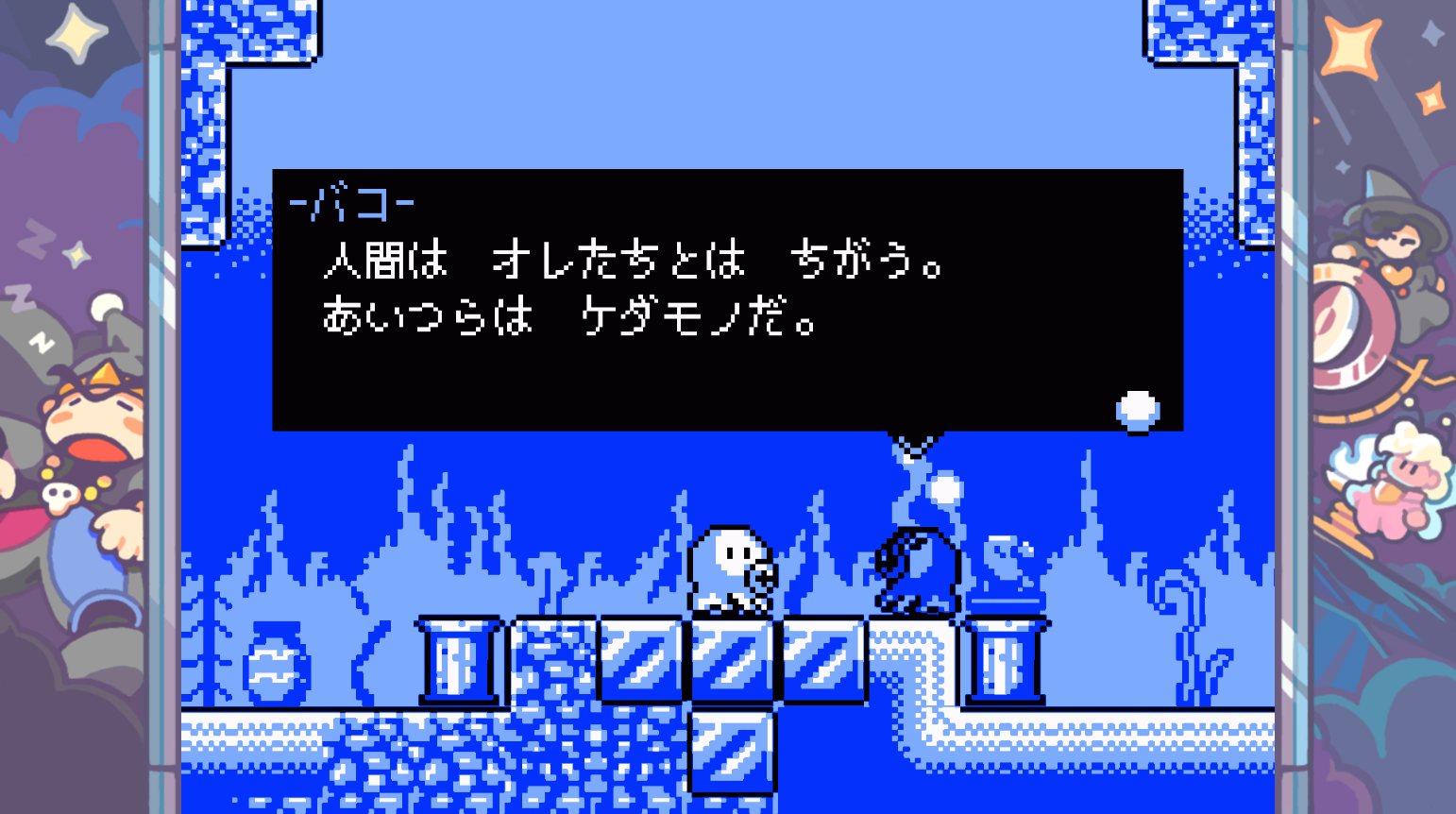 This patch also fixes a few minor issues. Here are the full patch notes:
Patch notes :
- Dialog box now shows the speaker name
- New Japanese localization added
- Fixed the king's death message reappearing issue
- Fixed the sage item disappearing issue if the player leaves the house (until re-entering the town)
- Fixed the switch hidden behind the HUD issue in Octopus Temple
- Fixed an issue that occured in the volcano dungeon lava area
- Fixed the soft lock issue in Octopus Temple
- Fixed the Konami code room camera issue
- Fixed some typos
All of these changes were ported to the Nintendo Switch version of the game as well. The game made its return to the Japanese eShop on April 28th 2022.
Store-jp.nintendo.com
And in exciting news, we're going to be releasing physical editions for Nintendo Switch in North America via Limited Run Games! Currently we don't have plans for a Japanese or European physical release, but the North American versions will have Japanese and French localizations on the game card for those who would like to import from overseas. Here are the three versions available: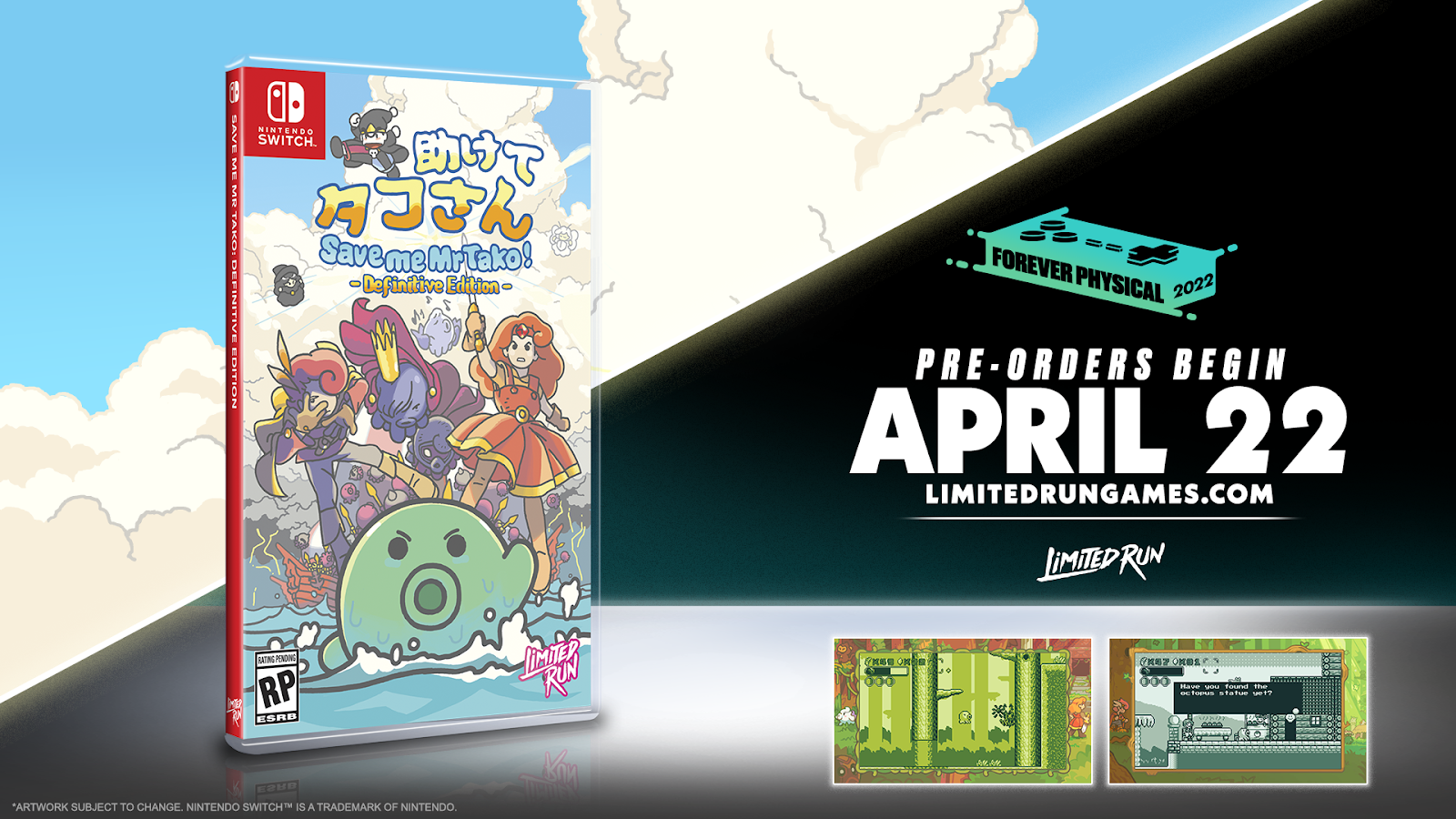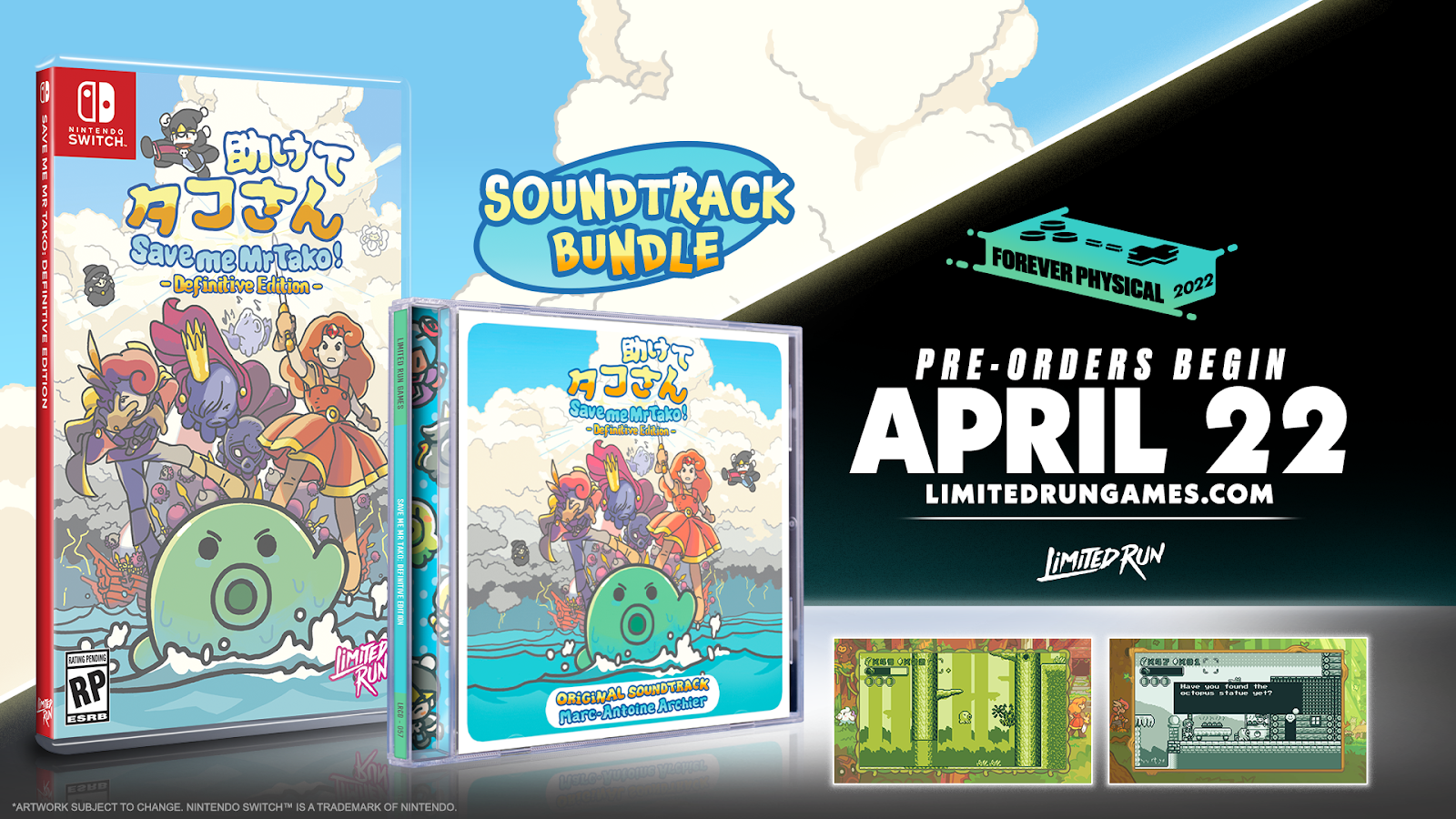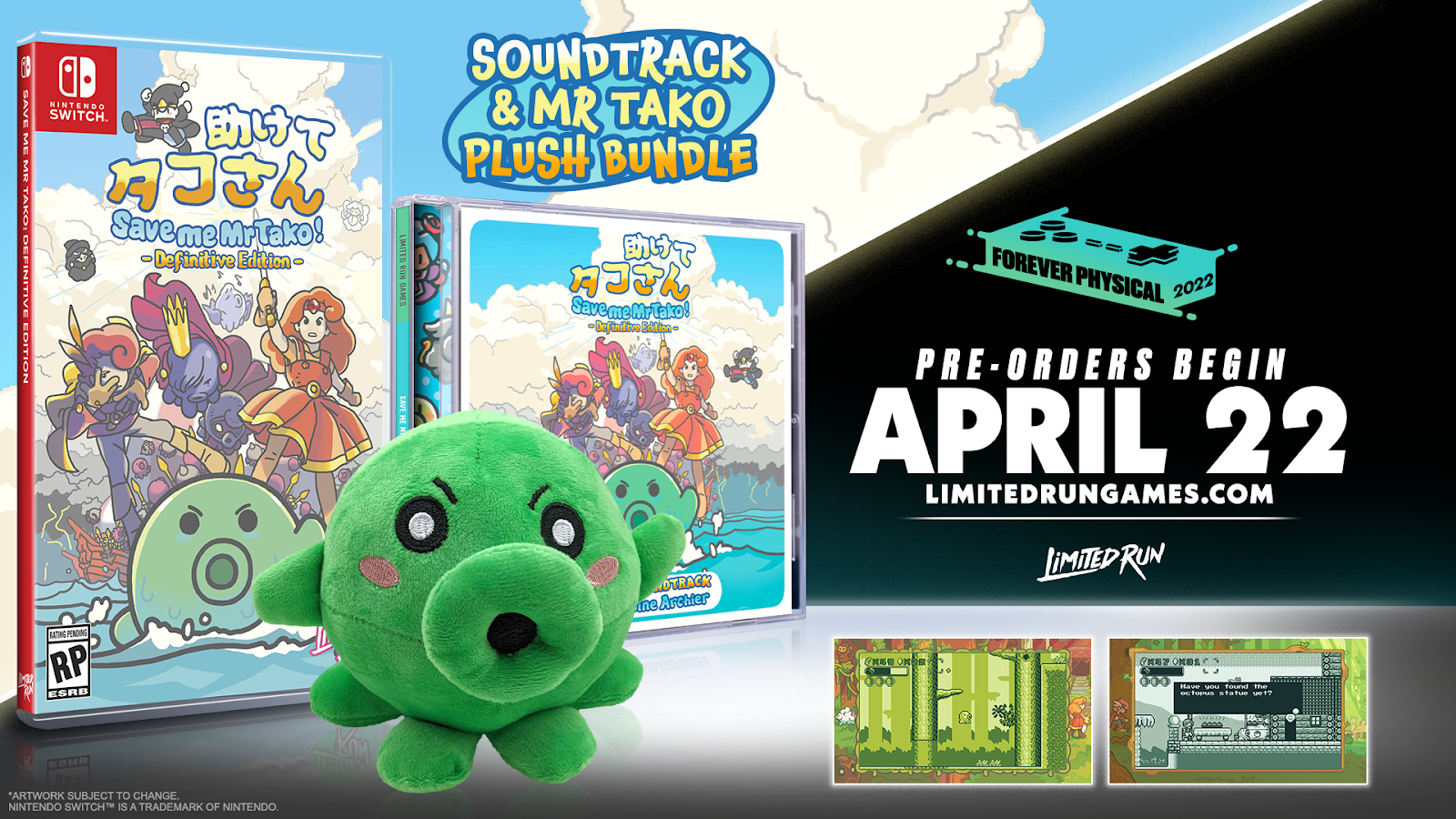 All informations about the physical version here:
Limitedrungames.com
You can also listen to the game's soundtrack on YouTube:
here
Finally, if you're interested in what we've been working on since Tako's release, you can follow the development of our new game on my Patreon. It's currently called Himitsu Project, and it's an action-RPG made as a tribute to the Game Boy Advance.
Patreon.com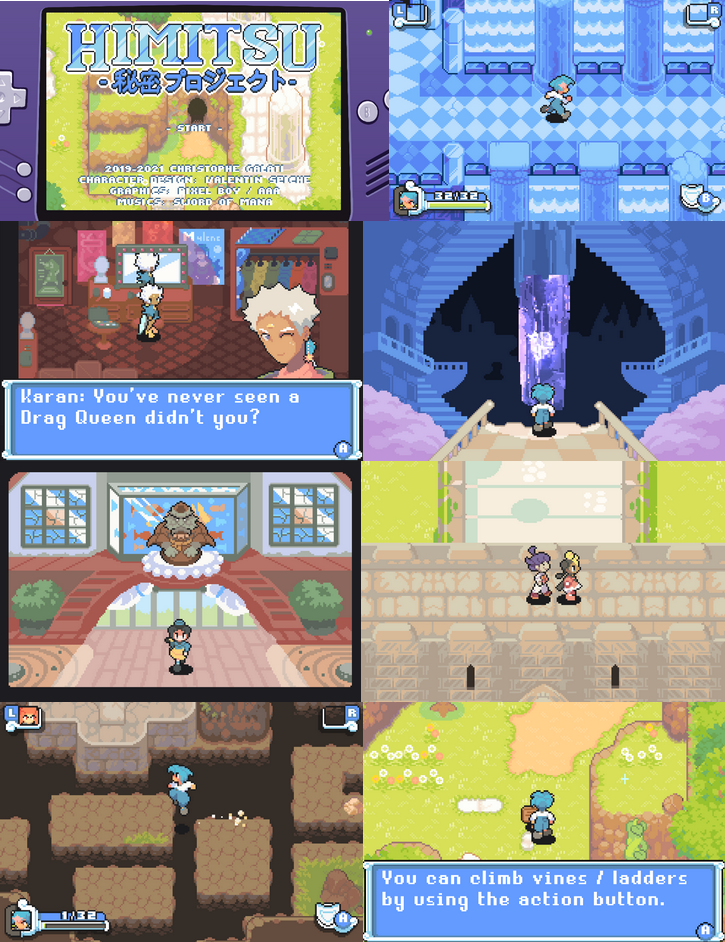 Thank you all for your support and have a nice day!