Towers are the cold and hard machines standing between the LOEK III colonists and their certain death. They are the first and last barrier between Core Guardians and the scourge of lumniscient aliens in the horizon.
We had tons of ideas for Sanctum 1 that we wanted to add, but never had the time or money to make. That's why we're very excited to show you the Focus Laser and the Amp spire!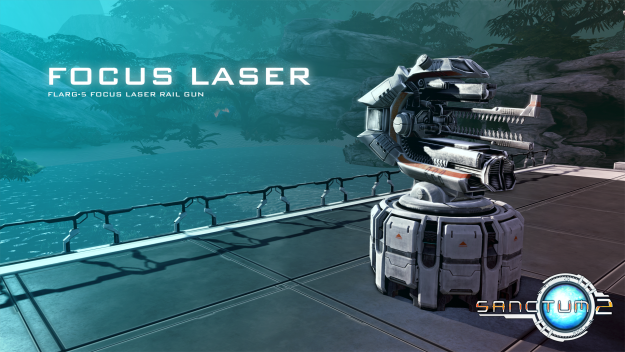 The Focus Laser fires a continous laser capable of punching through the hardest armor. The longer it stays on the same target, the thicker and more powerful its laser becomes. It can easily smash through the hard exoskeletons of the new enemies in Sanctum 2, but is less effective against smaller and faster foes.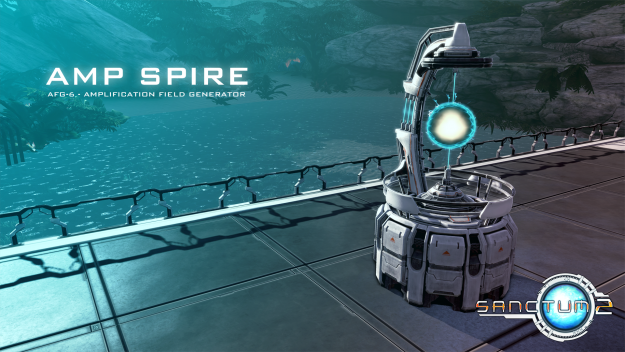 The Amp Spire produces a field around it that increases all damage done by nearby towers. The more it's upgraded, the bigger the damage bonus and range becomes. If you adjust your maze to accomodate Amp Spires at the right places, this tower can be one of your best allies against the horde of Lumes dead set on destroying your Core!
For more info about towers, be sure to check out our blog at Coffeestainstudios.com !