Level design is an enormously important part of Sanctum 2 and also the part that I've worked on a lot myself, so I'm really excited to finally tell you guys all about it!

Size matters, but they can be too big
In Sanctum 1, we really wanted the maps to feel epic. However in retrospect, we feel that 20-30 waves per map were a bit too much for a normal playthrough. Maps in Sanctum 2 will have around 10 waves each in normal mode, but the total playtime of Sanctum 2 will still be much higher than Sanctum 1, as it will have way more maps on release day than Sanctum 1 did. Our goal is to keep and expand on the complexity of the level design in Sanctum 1, but make the playthroughs faster and more action-packed.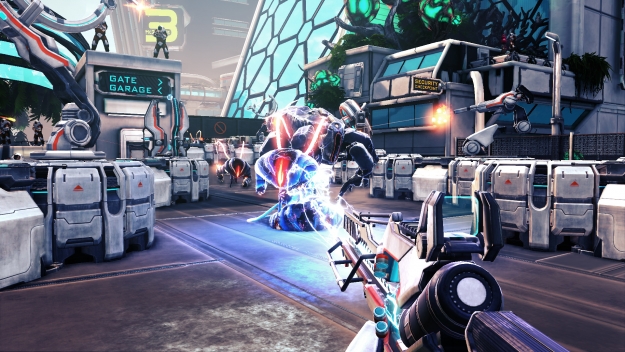 Oh, and since enemies now attack you, we lowered the walls so that you can jump up on them and run through your maze much easier without having to bring up the map to use a televator.

Map layouts
It was clear from the start of Sanctum 2's development that level design would be incredibly important for the game as a whole. Sadly you won't be able to see all the maps before the game is released, but we have invested much more resources in the level design of Sanctum 2 compared to Sanctum 1. We want every map to have a nearly infinite amount of different maze layout possibilities, so that you'll always be looking for ways to optimize your strategy. Furthermore, Sanctum 2 will have 16 different maps on launch, compared to Sanctum 1 which only had 3 maps on launch. This will give Sanctum 2 an incredibly higher replayability value at day one compared to its predecessor!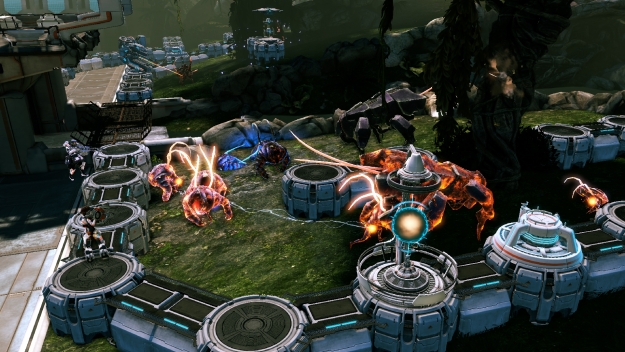 Finally, one important thing to note about the maps in Sanctum 2 is that they will feel more alive than in Sanctum 1. One of my favorite maps is one at the start where the enemies come from one side during the first few waves, but then a door on the other side of the map is blast up and enemies start pouring out from that side too. This kind of changing maps and spawn points keeps players constantly on their feet, having to change their strategy and adapt to whatever the situation calls for.That's all for today, thanks for reading and see you next time!