Sanctum 2 – Enemy spotlight!
Time runs fast and we're already at our 11th developer diary! Killing enemies is really what life as a Core Guardian is all about, so this update will be all about enemies!

What's new
One of the biggest differences between Sanctum 1 and Sanctum 2 is that some enemies actually are aggressive now. In Sanctum 1, enemies always ran towards the core, but some enemies in Sanctum 2 will get angry enough when you shoot at them that they'll try to kill you first. Furthermore, enemies don't just disappear and die when they come close to the core now, they actually start punching, clawing and biting it instead, so you'll definitely want to kill them as soon as they come close to the core!

Runner family
Runners were a wonderful sight in Sanctum 1. Well, the actual runners weren't a wonderful sight, but seeing them all explode in a cloud of blood, guts and gore was very satisfactory indeed. Next to Walkers, they might be one of our most iconic enemies, so our artists were very excited to update their looks for Sanctum 2. However, runners are now sometimes accompanied by Brood Mothers, the pack-leaders of the runners. Brood Mothers are both bigger and heavier than their smaller counterparts, but can scurry just as fast across long distances to get to the core to quickly shred it apart.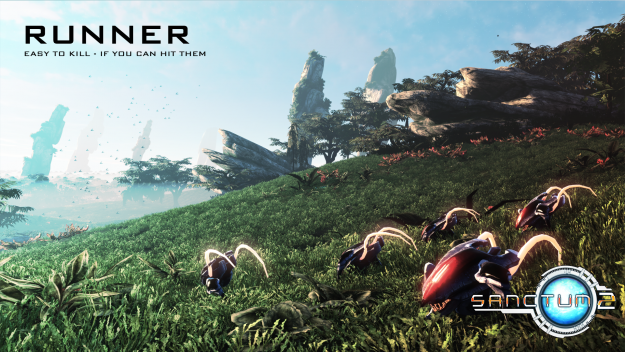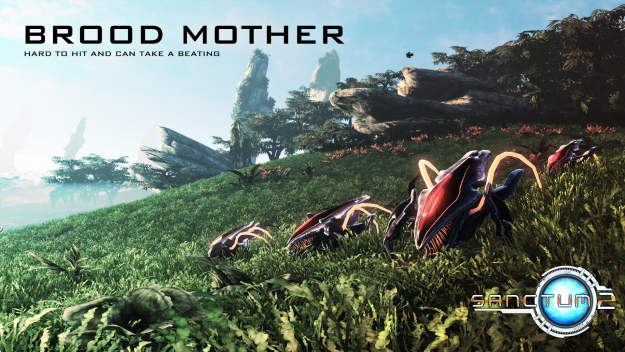 Walker family
Walkers are maybe the most iconic enemies in the Sanctum franchise. The Pikachus of Sanctum, if you will. Walkers are now not just one enemy, but a family of enemies. The two smallest members of the Walker family are the Walker pups and the normal grown-up Walkers, but you'll see more variations and mutations of the Walker family as you progress deeper into the uncharted parts of LOEK III.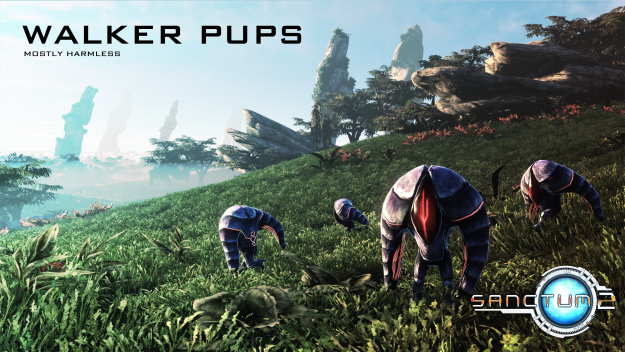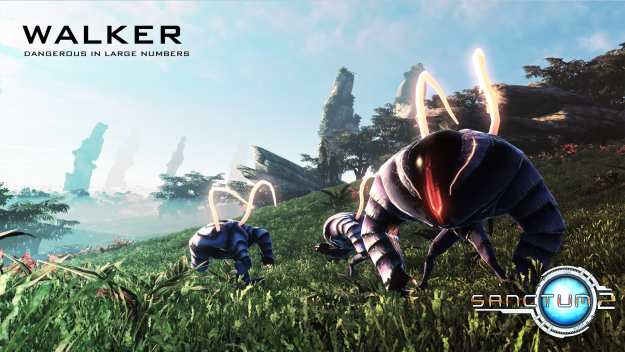 That will be all for this week, but hey, don't be sad, maybe next week will have an even more awesome update?
Kisses and hugs,
@Arminposts