Hello! I am Lee Yunseok, creator of YGGDRASIL STUDIO.
Today we sharing our sale news and devlog. Hope you like it!

The Humble Store End Of Summer Sale has begun. 1000s of deals + Tropico 4 for free, and our Discouraged Workers TEEN also participating this sale with historical lowest price.
We prepared Discouraged Workers game page for this sale because the Discouraged Workers is not on the Humble Store. But this also has a widget and offer with historical lowest price, too.
This provides a Steam redeem key+itchio redeem key+DRM-free+Android APK+Basic Extras. Also the itchio redeem that provide a Steam redeem key. So you can get the 2 Steam keys if you purchase it.
You can check the our last devlog in here. We continue to sharing our devlog for version 1.5. In the 25th of August, we released the new Wail Trailer for 1.5 version. I've just replaced the cutscene images from before.
And I decided support the blind-friendly option. It is my long-awaited, and I found the best way for support it.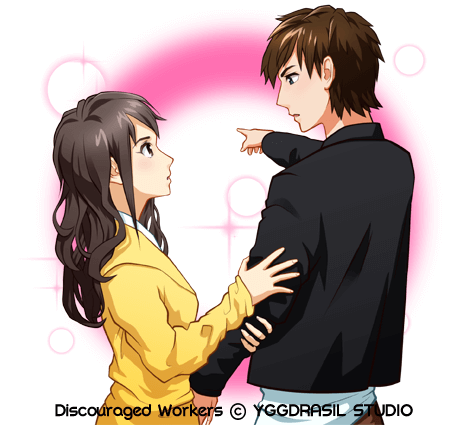 Maybe the Demo version will be updated in this month.
New illustraions and improved controller support,
and simplified-chinese support will available for our users.
Thank you for read this article.
Then, I'll be back soon.