SabiCube 1.0
A single-player total conversion of Cube2-Sauerbraten with focus on adding rpg/adventure elements. This package includes first chapter of the game ZetaProject, a test-map to display the new features, and with hundreds of open-source models and textures game-ready.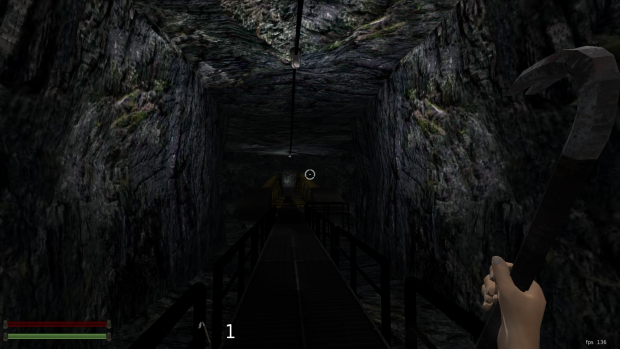 The goal is to make game-building as fun as playing a game, with intuitive menus and guides to help anyone make their own open-source rpg/adventure game, without prior knowledge of programming or 3D-modeling.

This is a work in progress so editor-workflow might change in future releases as we add features to the engine, but maps from the original sauerbraten (or compatible engines) will be able to load with minor adjustment.
SabiCube is tested on 64-bit (Kubuntu) and 32-bit (KXStudio), and we have provided a binary for both, so it should work, if you are lucky, If not... please follow the installguide found here : Github.com
Some of the major changes we have made:
main-menu and gui re-arranged to fit SabiCube options
basic inventory and inventory-items, works without any scripting
large collection of open-source map-models/textures available
focus on firstperson singleplayer
added new monstertypes
experience is granted when killing monsters or solving quests
destructible wood-crates with scriptable random loot
new hudgun animations: crowbar, pistol and shotgun
added file-browser to editor
two new item types, pickups and npcs/triggers
dynamic map-browser
simple scriptable game-menu
item pickups have weight (scriptable)
Player will be encumbered when carrying too much
playerskill strength allow player to carry more
playerskill health permanently increse playerhealth
playerskill energy permanently increse playerenergy
added crouch/sneak and speedrun, running require energy
health and energy-bar
fishing
lockpicking
shopping
savegames (autosave)

Further development:
As mentioned, we plan to focus on a more traditional rpg-style with melee/magic-combat, this is not to say that we're abandoning ZetaProject, we hope that the improvements we make to the new game, may be used to update and/or add a new chapter to ZetaProject.
You can follow the development on ModDb: Moddb.com where the latest "stable" release is available for download, and you can download the development version of SabiCube on GitHub: Github.com