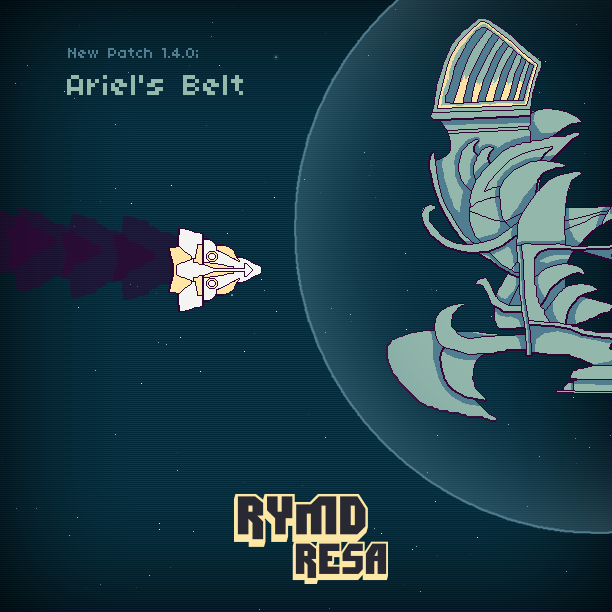 Patch 1.4.0 - Ariel's Belt
We have good news for you! The new patch that we've been working on for the last couple of weeks is finally here. The patch Ariel's Belt makes RymdResa even bigger and better, but upon that the patch contains new difficulty modes; normal mode, expert mode and hardcore mode. Yey!

Ariel's Belt is the biggest RymdResa patch we've released so far! To celebrate that we have a weeklong discount on Steam with 33% off!
New difficulty modes
Normal Mode
The Original mode
Expert Mode
You lose all your items, Pilot Level and 50% your Spacepoints when dying! But you keep your chapter progress.
Hardcore
You lose everything if you die! Pray to the RNG Gods!
New wonders
Blue Gloom
Yellow Pyramid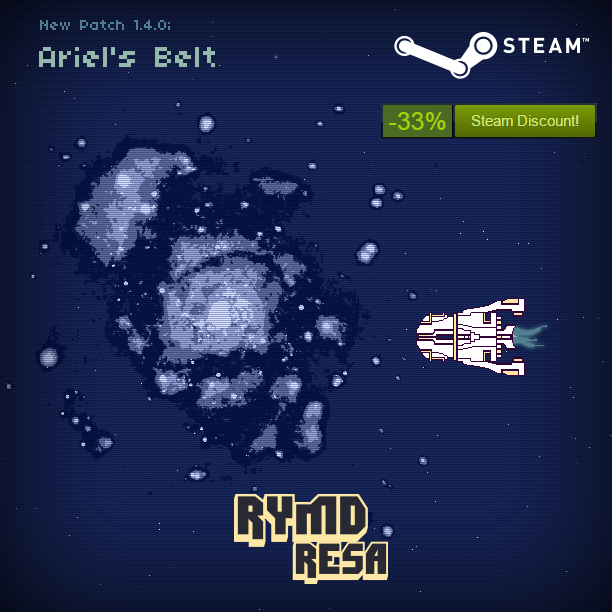 Star collector bonus
New bonus mechanic, gain items when collecting 100 stars.
New base content
12 New ship styles.
New exploration stories.
2 new laserbots.
40 new universe primitives (such as galaxies, planets etc).
16 new space zones.
New graphic variations to the lovely stones.
And...
On the startscreen in the left corner we now spawn a star for every human currently in space based on The International Space Station's API.
Mac changes
We have now switched application framework, the old one was too slow and we now see a 50% performance boost in-game, especially for the ui parts! However this means that the Steam overlay will not be available on mac, but achievements will still be triggered.
Bugs, fixes and balancing
Redesigned 2 old large ship styles.
Chapter and ship selection Ui screens switched place, with new difficulty settings.
Resource Stations are no longer stackable.
Fixed rendering issues with teleport gate.
Teleport gates are no longer stackable.
Un-triggered missions with a higher count than needed should now be triggered retroactively.
Redesigned evil ships, they now shoots in waves with a cooldown and random set of bullets, lowered the damage from the shots by 50%.
UI is now closed correctly when going to research from progress icon.
Dropping random files into the game window will no longer automatically turn the game into a filebrowser.
Evilstar damage increased.
Equipped ship styles are now view-able from ship -selection screen.