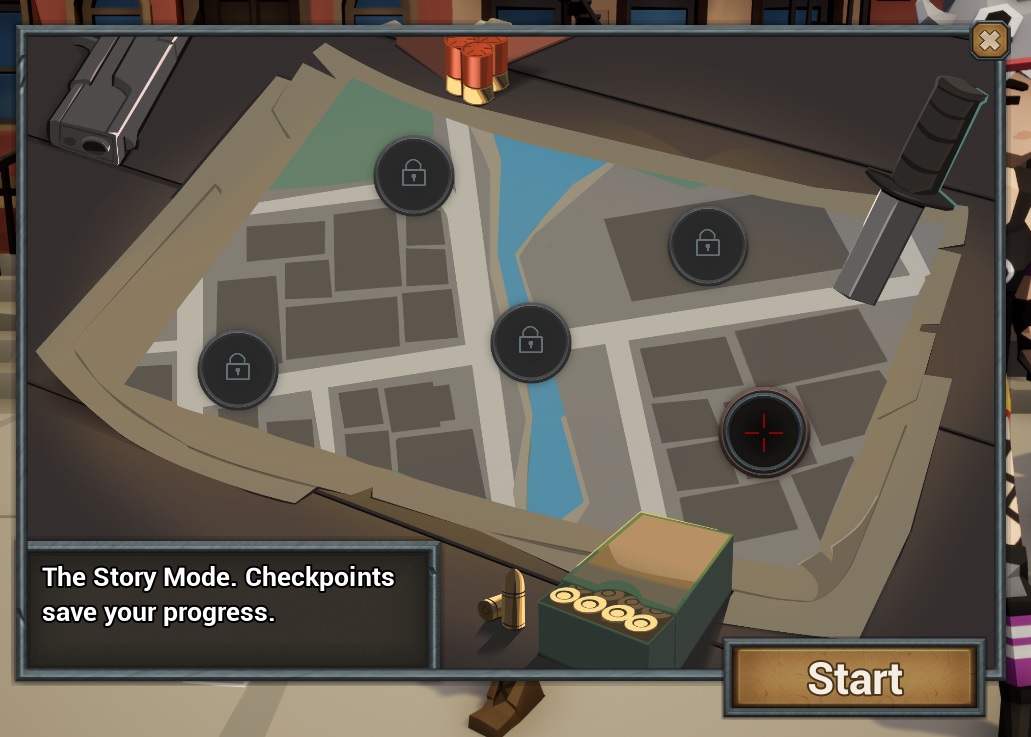 Update #33 introduced weapon perks and the mission map to the game. The new mission map lets you progress through tougher difficulties. You get to keep your old equipment and experience points but you will face tougher enemies for a chance of finding better loot. The new weapon perks like increased critical damage, improved accuracy or life regeneration are randomly assigned to your weapons and are designed to make the loot system more interesting.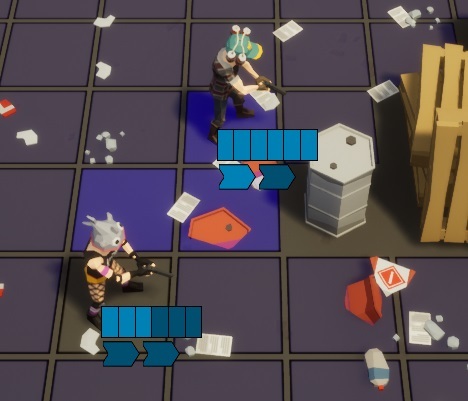 The Full List of Changes in Update #33:
added campaign map with an unlock mechanic
reworked HP/AP display and slightly improved other UI elements
fixed an overlay issue that occured when pressing escape
fixed an animation issue during the office ambush
level up sound added
added ability sounds
added 5 weapon perks
added weapon scaling for Challenge Maps
added enemy scaling for Challenge Maps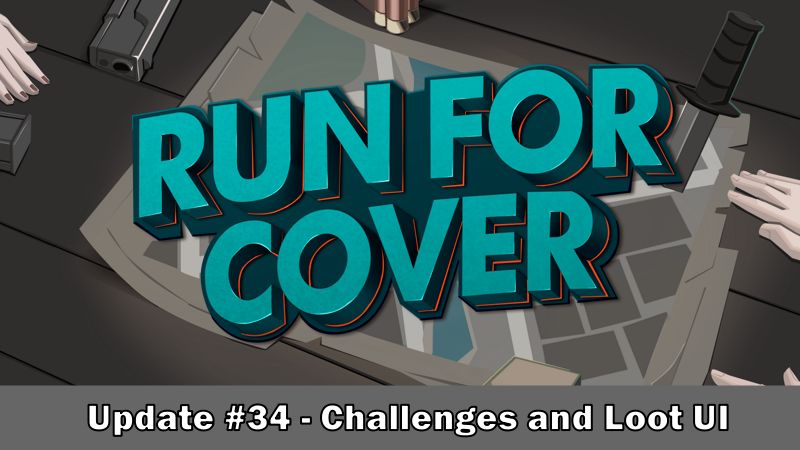 Update #34 introduces a challenge system to the game. After finishing the story on the first difficulty level, you can select additional challenges that make the game harder for you. If you manage to reach the extraction point and finish the level, the challenge will reward you with a permanent stat boost for your team. This enables you to move on to the next difficulty level where improved loot and tougher enemies wait for you. The equipment of your team and its unlocked perks can be inspected in the new team screen.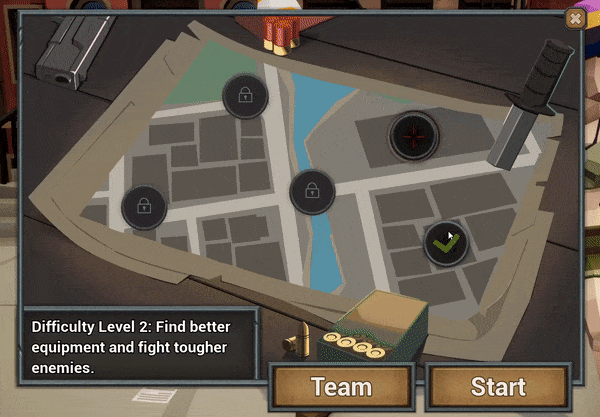 Additionally, the recent introduction of the weapon perk system made it necessary to properly display differences between weapons. A loot screen was added that enables the player to reject a found weapon when interacting with a supply chest.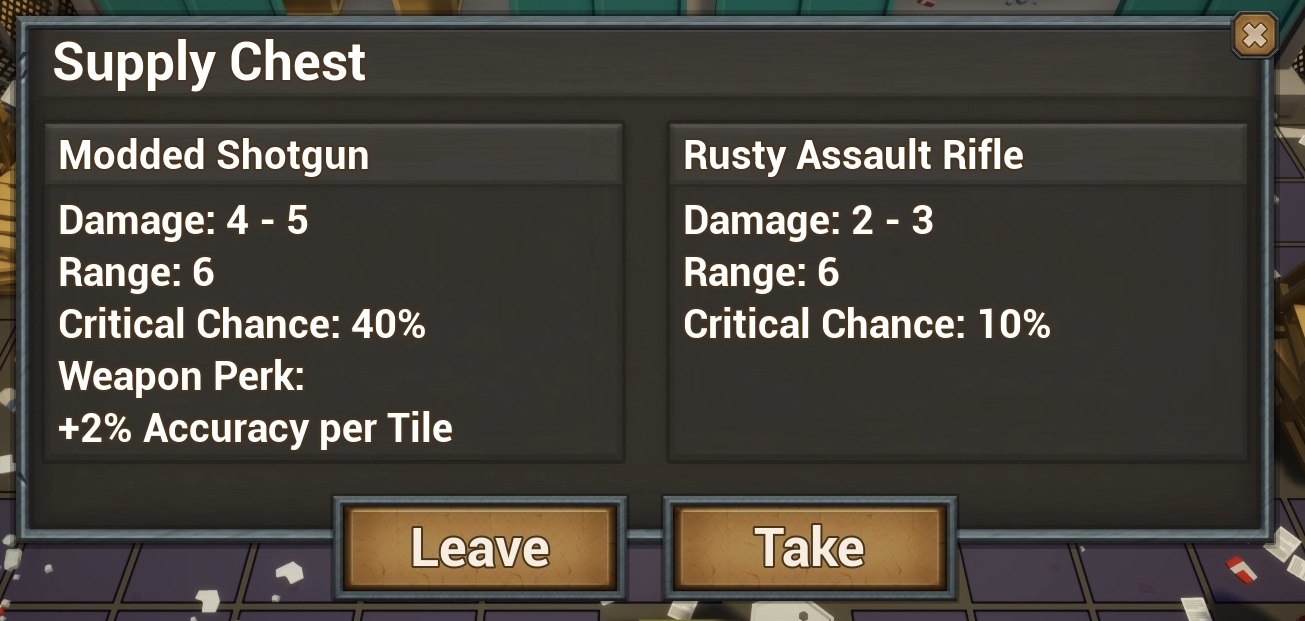 The full list:
every level uses checkpoints now
added a team screen that becomes available after finishing the story
added a challenge system with 4 challenges for the first stage
new challange: start without medikits to earn a perk that increases healing
new challenge: start without grenades to earn a perk that increases grenade damage
new challenge: start with increased enemy health to earn a perk that increases health
new challenge: start without checkpoints to earn a perk that increases health
tweaked the look of the character sheet
interacting with a supply chest opens up a loot dialogue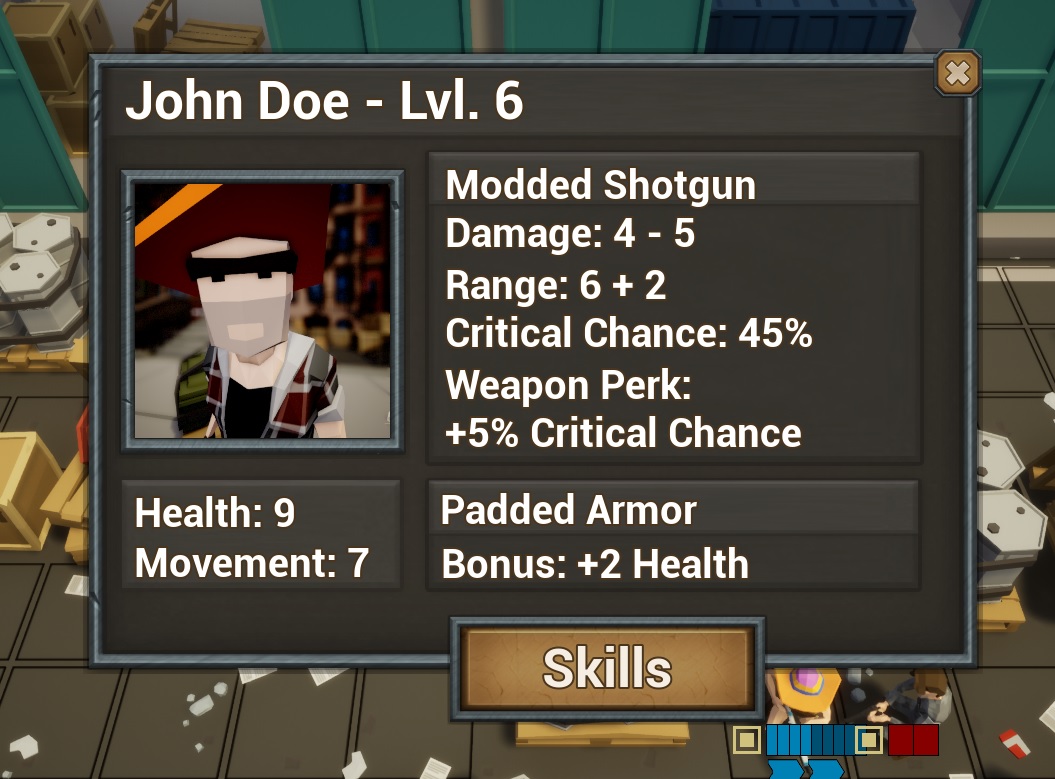 Check out Run For Cover on Steam!