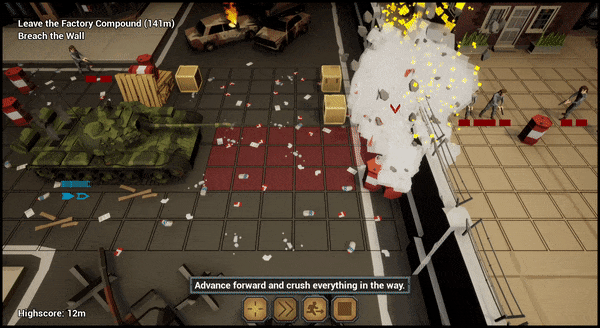 The game received a couple of new effects for exploding barrels, walls or crushed crates. Obliterating the wall offers access to the outer office area that is used as a storage and maintenance area for the building.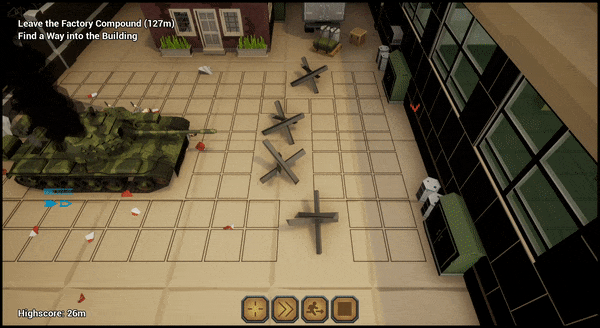 Once the outer wall is breached the building itself does not stand a chance against a tank. One shot at the inner wall opens up a way inside the building. No doors required.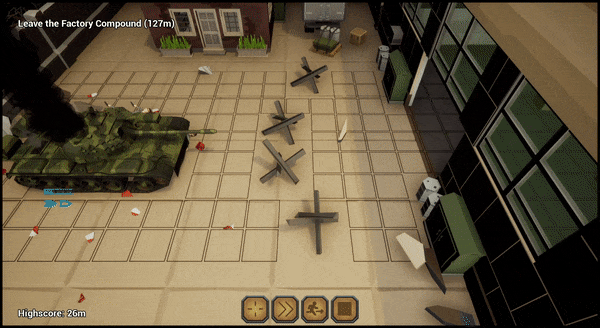 The indoor area is randomly generated and looks different every time. It will be important for future quests and random events. Watch the new version in action on YouTube:
Run For Cover is available on Steam!