Hey everyone!
A little post about Rule Your School :)
I started this project when I was around 15 years old and released it about 2 years later. While game updates had to wait because of study, I learned a lot and went through every single phase of game development. Including publishing. If you have motivation, don't be afraid to start, but don't forget to finish it!
After a long time, I finally found time to properly look at Rule Your School again. I still love the game (even after playing the tutorial an infinite amount of times), but it also contained quite a few bugs. Most of the code was written about 4/5 years ago, and while it does follow some guidelines, it's not the best.
Take the building mechanism as an example. I started with two type of objects, a wall object and a table object. You could drag walls around and place tables. It worked great!
Then I added doors. Students and teachers should be able to walk through them. Hmmm.
Then I added windows. While they work similar to doors, AI should not walk through them.
Even more types of objects were added, you can think of wallpapers, floors, objects that hang on the wall (like posters) or flowers that could be 'painted' on the grid (instead of manually placing every one of them individually). You can guess already, I didn't start with a nice abstraction for each object, I started with if-statements… The building script today is a huge file with over 3000 lines of code. Very, very, very bug-prone.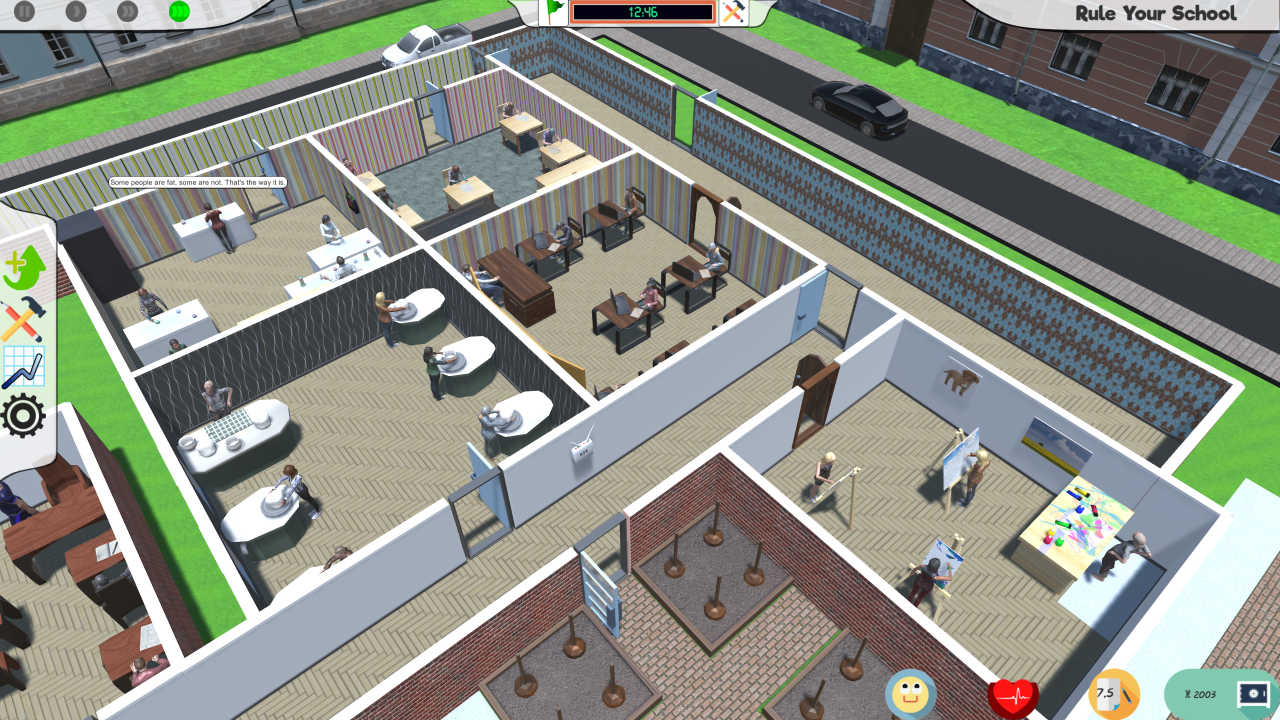 I would never write code like this again, but since I wanted to fix the last bugs in building, I had to dive in again.
While I dug up a lot of memories, I also found a lot of 'interesting' code. I improved a lot of it and I hope it also improves the experience of everyone who bought the game. It's awesome to see people playing it or to read about what they think of it!
One of the things that I still really enjoy looking at is the prom, all the different dances and the custom music make me laugh every single time: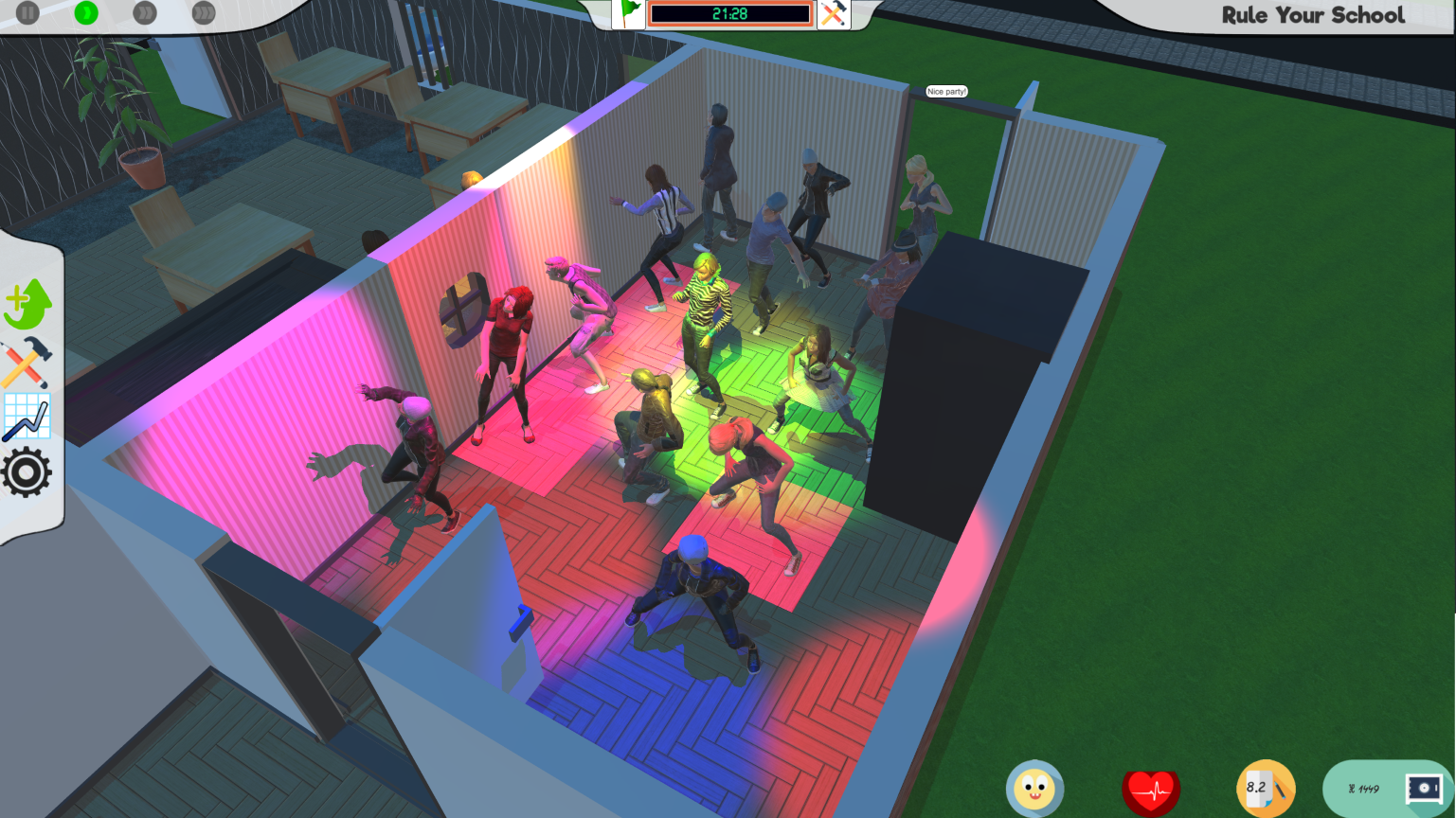 The latest update contains a lot of bug fixes, and quite a few performance updates. I've also improved both pathfinding accuracy and performance!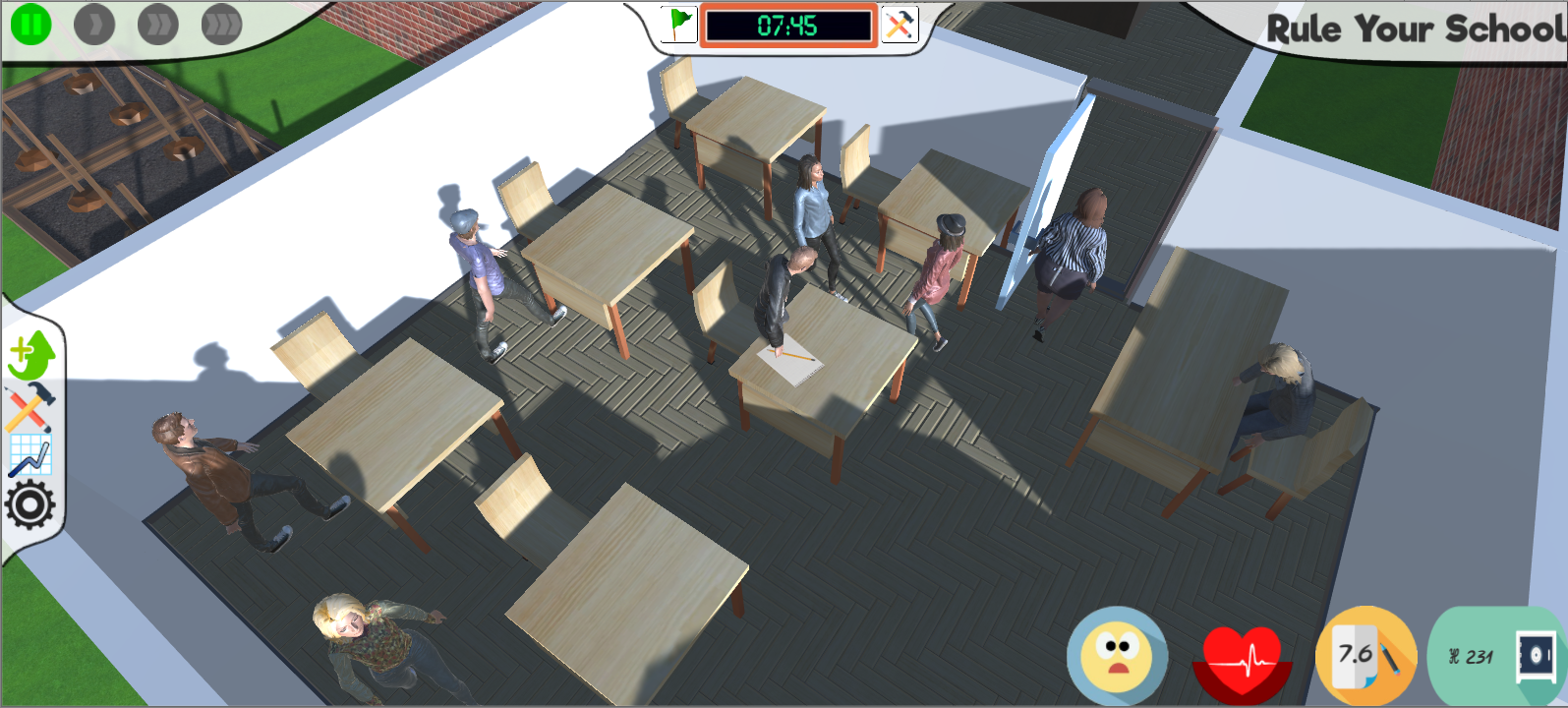 Want to know more about the game? Go to my website!
Thank you for reading and have a nice day!
Sincerely,
Floris Weers