This article was originally posted on my blog here.
This news post will cover the following:
New Steam Developer page – please follow to receive updates :)
There's new puzzles coming to Puzzledorf soon with a Ruins theme
**UPDATE** I considered removing Mirror Mode but as people actually seem to want me to leave it, I will leave it in
Steam Developer Homepage
I've just launched a Steam Developer homepage. Please give it a follow. Following helps boost my discoverability in Steams algorithm, but also, it means you will get notifications about any new games I release, discounts, and any developer specific news.
Speaking of new games, it's early days yet, but I'm already starting to prototype my next project. There's nothing concrete yet, but I'm leaning towards an RPG / Dungeon Crawler of some sort and I've started using experimental graphics in Unity to try and work out what's fun. It's another reason to follow my developer page and also Twitter if you want to keep up to date. A few quick previews below – simple art, bold colours for the prototype.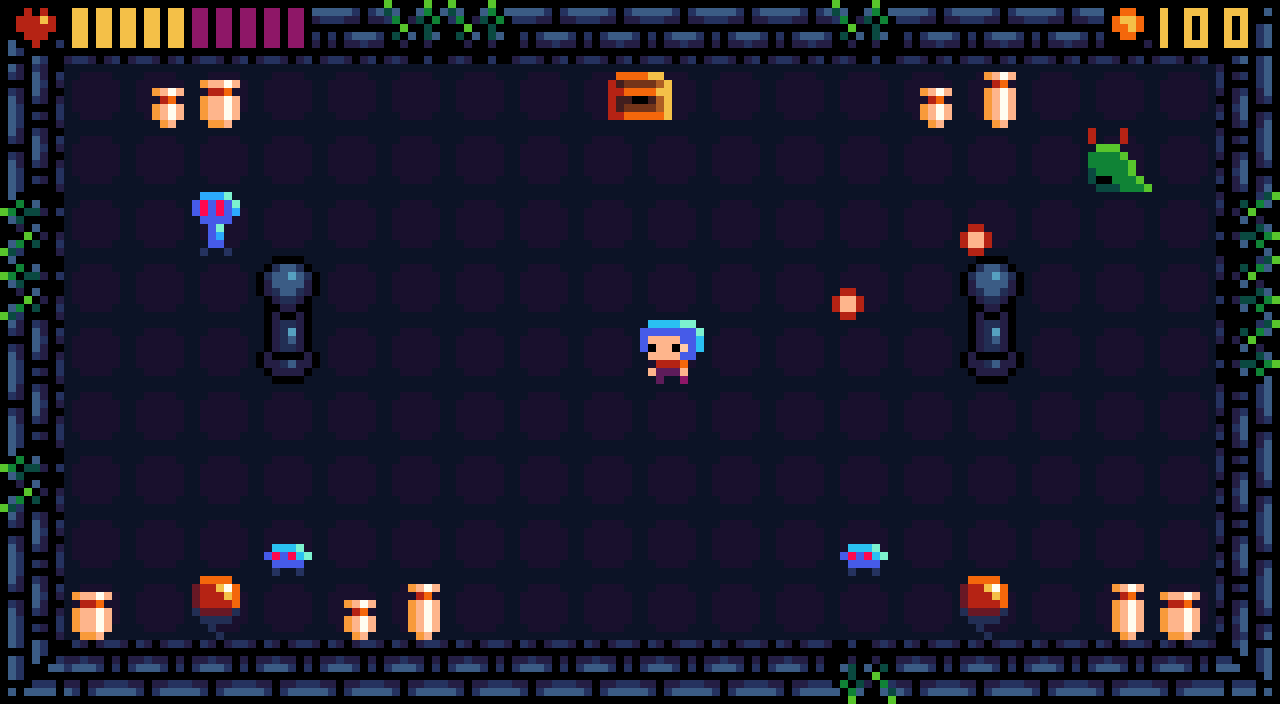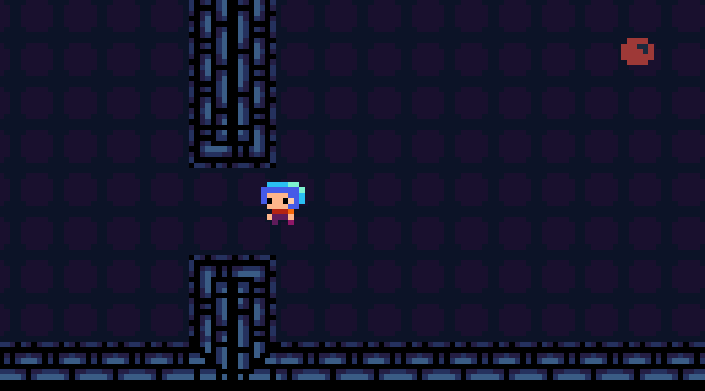 Ruins Update
As I mentioned, new puzzles are coming soon to Puzzledorf. The theme is: Ruins. A lot of the art is already done and many puzzles are worked out. I'm currently in the process of deciding how many puzzles to put in.
The Ruins update will not only have new graphics, there will be entirely new mechanics. I won't say what they are just now, but expect something different to your typical Sokoban game. With a lot of the future updates I hope to put little twists on the formula to add a bit of extra fun and variety with any new puzzles I add.
Also I have been developing a brand new Title Screen for the game. I'm then using those same graphics currently across all of the promo art on Steam. Here's a preview.
If you'd like to see how I made it, you can watch me draw it on
Youtube. There's 3 parts (part 3 is about to release).
Mirror Mode - Updated
I had considered removing mirror mode, as after seeing some streamers play and some of the reviews, while a lot of people clearly enjoyed the game, I wasn't getting any positive feedback about the Mirror Mode specifically. However, I am pleased to say that people have responded and want me to leave it in, so Mirror Mode will stay.
In regards to Mirror Mode, this is why I added it: I thought it would bonus content, and it's based an old Da'Vinci trick. He would look at his paintings in a mirror, because it tricked his brain into thinking he was seeing something brand new - this helped him to spot flaws. With the puzzles, it stops your brain from remembering the solution. You see a similar thing happen in Mario Kart mirror mode - it completely throws out your muscle memory.
Don't forget to follow the Steam Developer page and check out Puzzledorf!