Hello folks, today I'm going to discuss what I've been working on for the past 24 hours! While destroying bugs and getting things polished for the next demo, I was chatting with some folks and getting a tad bored. What I wanted to do was liven up the face sets and make them more symbolic of the way the characters were currently in my head and in the game. Plus I wanted an excuse to improve my skills at pixel art! The topic we were discussing was just that and the wonderful Archeia Nessiah offered me not only some great tips on improving, but also a quick sketch for me to work off of. (She makes art look insanely easy, I swear).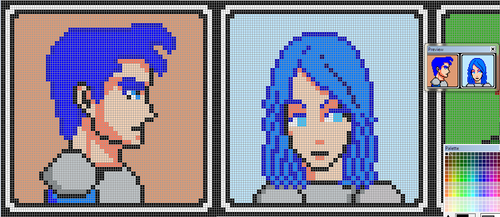 So the above picture is what I originally had made for the two main characters the player can choose from, Gerald and Brenda! They're fairly decent if I do say so, and they get the job done. But they COULD be better!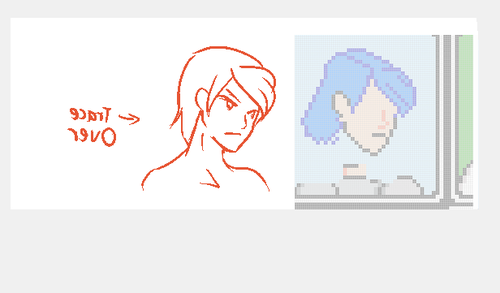 Add Archeia's magical art talent for a base... (Plus notice how terrible I was doing trying to redraw on my own >,>)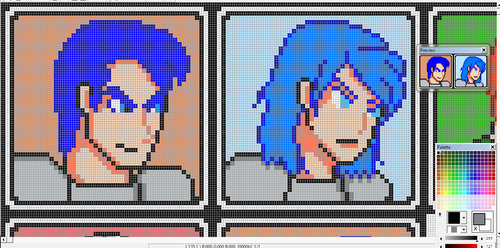 And voila! Improved facesets! I'm super happy with how these turned out and I can't thank Archeia enough (as well as a few other folks) for their input and help. I've got a long way to go as far as pixel art is concerned, but I've also come a long way thanks to the help of my friends. Sappy, I'm sure, but it's the truth and I'm very proud of my progress. Let me know what you think!