Today's topic will be over ruins, world exploration, and what you can expect to bump into while searching for adventures in Semisus.
Ruins
The concepts you see represent one of the ways through which you'll unravel the mysteries of Profane's world while also discovering new Elemental Skills that add to your collection/arsenal.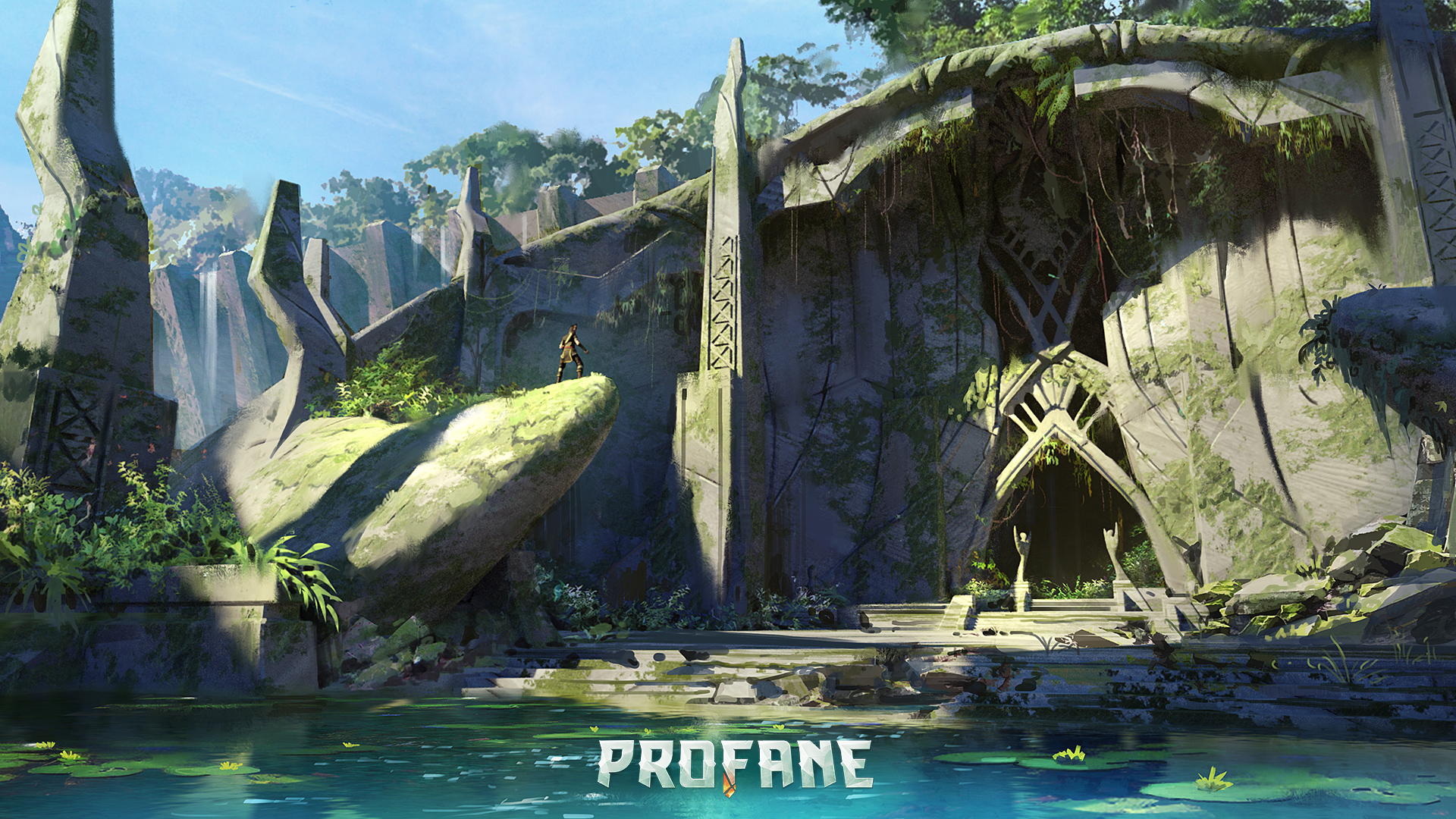 When entering our universe, know this: ruins are there because there is a story being told and history behind the places you'll see. They are scattered throughout the world, and, little by little, we want players to put together all the pieces of this story (or should we say puzzle? 🤔). Regardless, this is definitely going to take some time. Some inhabitants of Semisus believe these ruins used to be the house of gods, but there's also word that goes around that they are remnants of the old magical kingdoms of Torel. No one is quite sure anymore since they've been around for so long now. The inscriptions on their walls can have so many different interpretations, too. However, they can all agree that these kinds of ruins have an eerie and magical atmosphere. I guess players will just have to go and see for themselves, huh 🤷‍♂️?
Now to what you can expect, gameplay-wise: ruins can be just part of the scenario, but sometimes they can be Points of Interest that hold exciting mysteries and rewards, like hidden Elemental Skills, Artifacts, or even beings that used that place for their purpose. We say "sometimes" because encounters like this won't be around all the time and will change/move once discovered. We want each player to have a different (or at least slightly different) experience when finding mysteries like Elemental Skills in the world. It's not fun when someone discovers something like this and just shares the step-by-step on how to get access to the same skill. We are trying to avoid this as much as we can.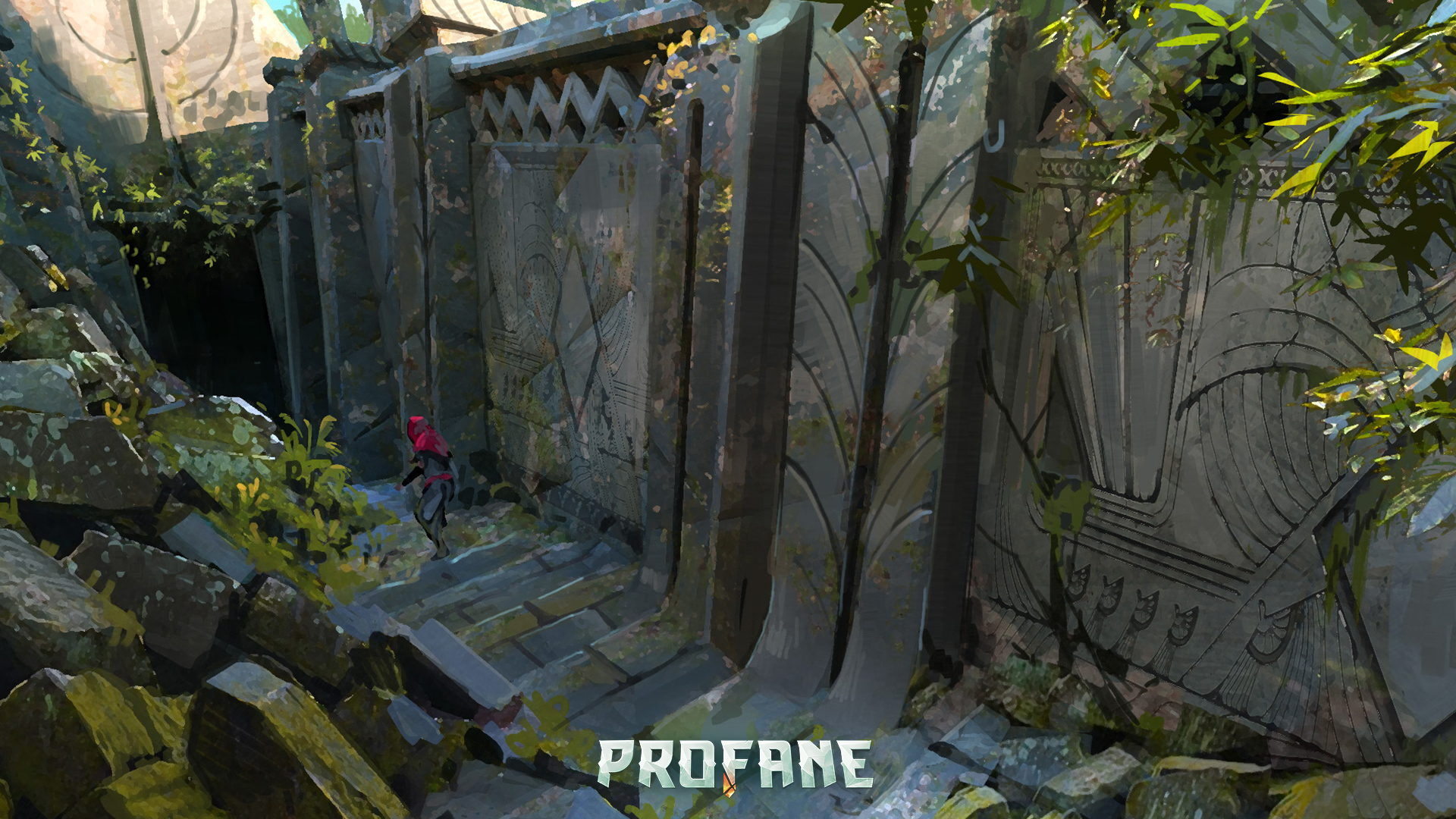 Being Points of Interest, they can become settlements for different NPC Factions. This might influence what happens to them, also changing the challenge you will find there. If it's a friendly faction, and you are also the friendly type, perhaps they will let you in on their secrets and share what they've learned of the place? If it's a hostile one, you might have to fight your way to adventure further into its chambers. Or maybe there's just a giant monster living there, and who knows what else you might find? Some might even only be accessed through special, hard-to-find keystones.
We want to keep these possibilities flowing so you can have several different stories to tell from all the various ruins you visit.
Ruins will represent the pinnacle of fantasy in the game. We want them to be intriguing and mysterious and would also like to see some labyrinth-like gameplay with moving walls or changing structures, which we already tested in pre-alpha and worked great. Of course, some of the things said are still subject to change, but just to give you an idea of what we expect for ruins in the game.
Are you excited as we are?
Cenotes
These are concepts of "cenotes," or a natural pit/sinkhole resulting from the collapse of limestone bedrock that exposes groundwater (we googled that so you wouldn't have to). One of our Concept Artists, Shal, is the author of the stunning art you see here.
Cenotes are a relatively common formation in islands and coastal regions and have served as excellent inspiration for our work. Shal also used underwater caves as a reference to think of the rock design, vegetation, and even to find the perfect spot for that water to portray this feeling of a magical, paradisiac place.
When choosing how to depict these elements in the concept, he is not only imagining what the place could look like. He is also establishing a kind of dialogue with our engineering team, almost as if asking: are we able to create geography like this with the tools we have? If not, how are we able to get close to this? And that goes for all that you see: rocks, water, vegetation, and even the scene's lighting. It's a crucial step during the pre-production of a game.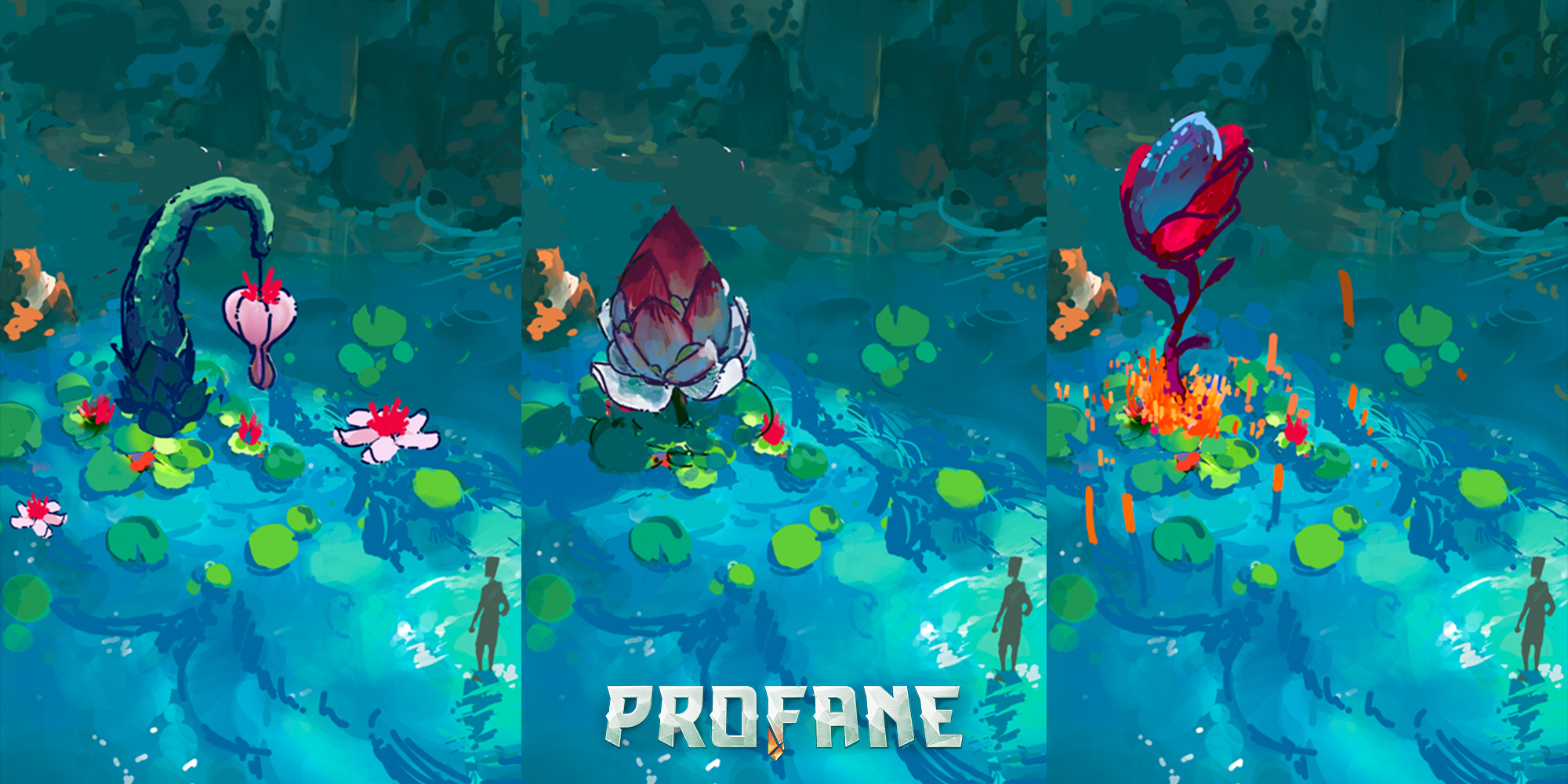 His biggest challenge was finding a way to fit all these elements in the picture: how the vegetation works its way around the rocks, how the stones react to the water and how they synergize with the terrain, what kind of lighting works best for this geographical formation, and so on. However, he certainly nailed it when tying all of this together to make the scene believable.
Another curiosity about this is that this work, in particular, was a huge step in development for him as a professional, as he used a collage technique to achieve these results. The method also helps speed up the process by making it easier to quickly try many different ideas on the best way to approach the picture.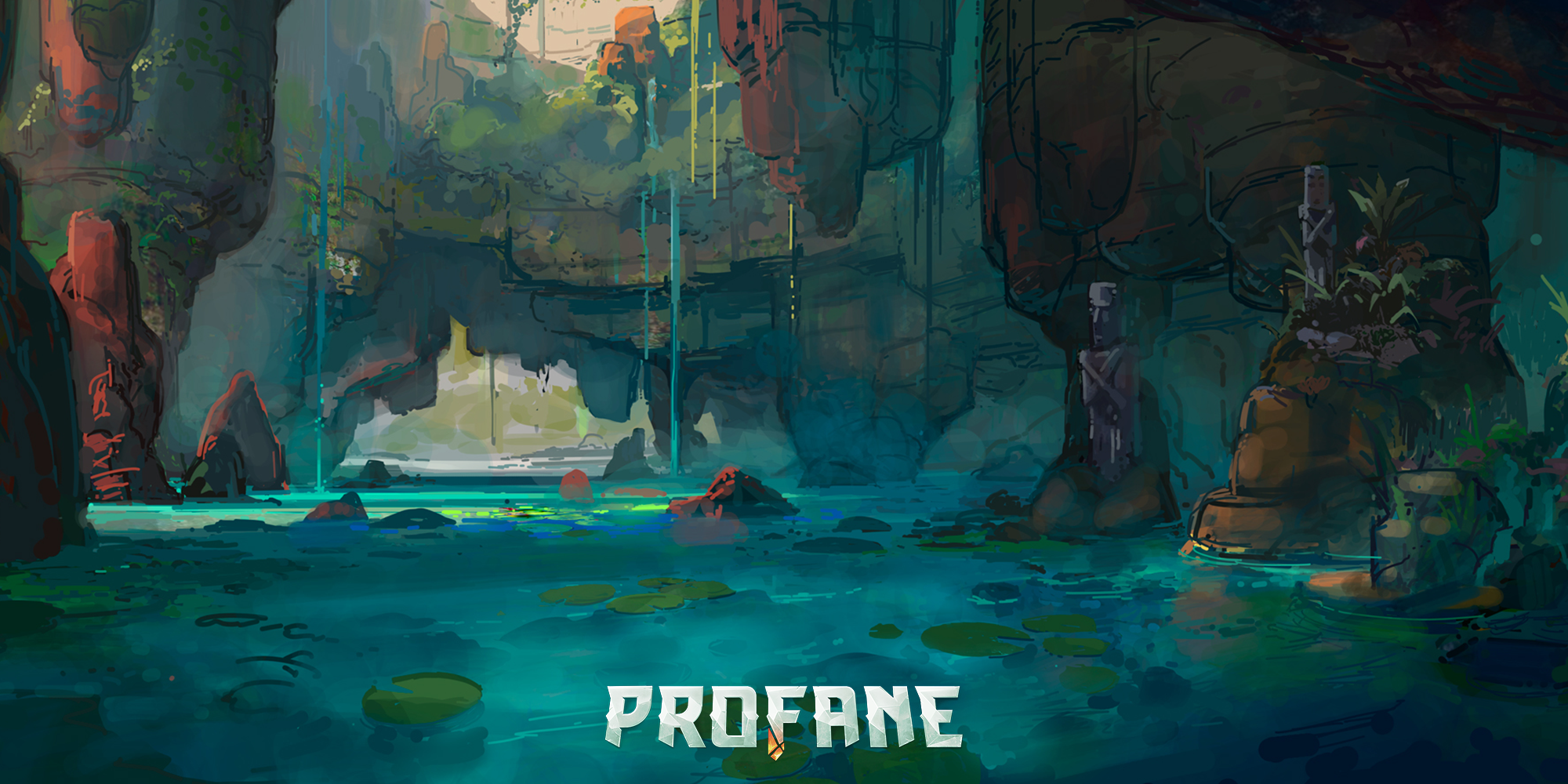 So, how do you like cenotes? Are you excited to explore them in Semisus?