Placing players in a reimagined 90s Russia (post-Soviet period), the first teaser trailer released showcases a comic-based approach to both the aesthetics and gameplay design. There's plenty of violence in-store with players given the chance to fight hordes of criminal with a range of melee and ranged weaponry. They'll be able to use machine guns and shotguns and if they run dry grab a baseball bat or any other nearby weapon to continue.
The action looks fast and frantic, with visceral, over-the-top deaths used to score points, chaining those together for multiplier combos. There's no gore, however, as all the blood splatter is bright orange and yellow hues, with occasional words like BAM or OMG! popping up – like a scene from the 60s TV show Batman.
No details have been released regarding a narrative other than the Russian setting. Players are definitely cybernetically enhanced as both arms are robotic – but can still be injected with some trippy fluid for some reason. Adding in a bit of old-school technology, players can load up a tape with tunes in the main area and then drop it in their left arm to enjoy later.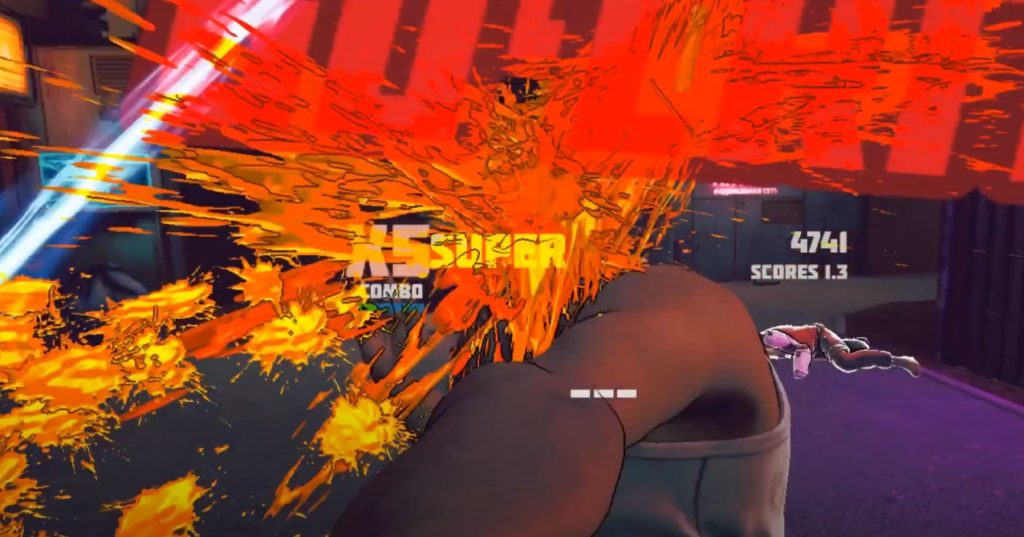 Development on RU77 is still in the early stages with MiroWin yet to reveal when a release will take place. Currently, the trailer lists Oculus, Steam and PlayStation as supported platforms.