Hello friends,
With my colleagues at work who caught covid recovering, my work schedule is slowly going back to "normal" (when is anything normal in this office?). Jumping from one weekend to another has messed with my productivity in the game, I may have not finished anything this week but I've been slowly working on something that I'm finding some fascination in.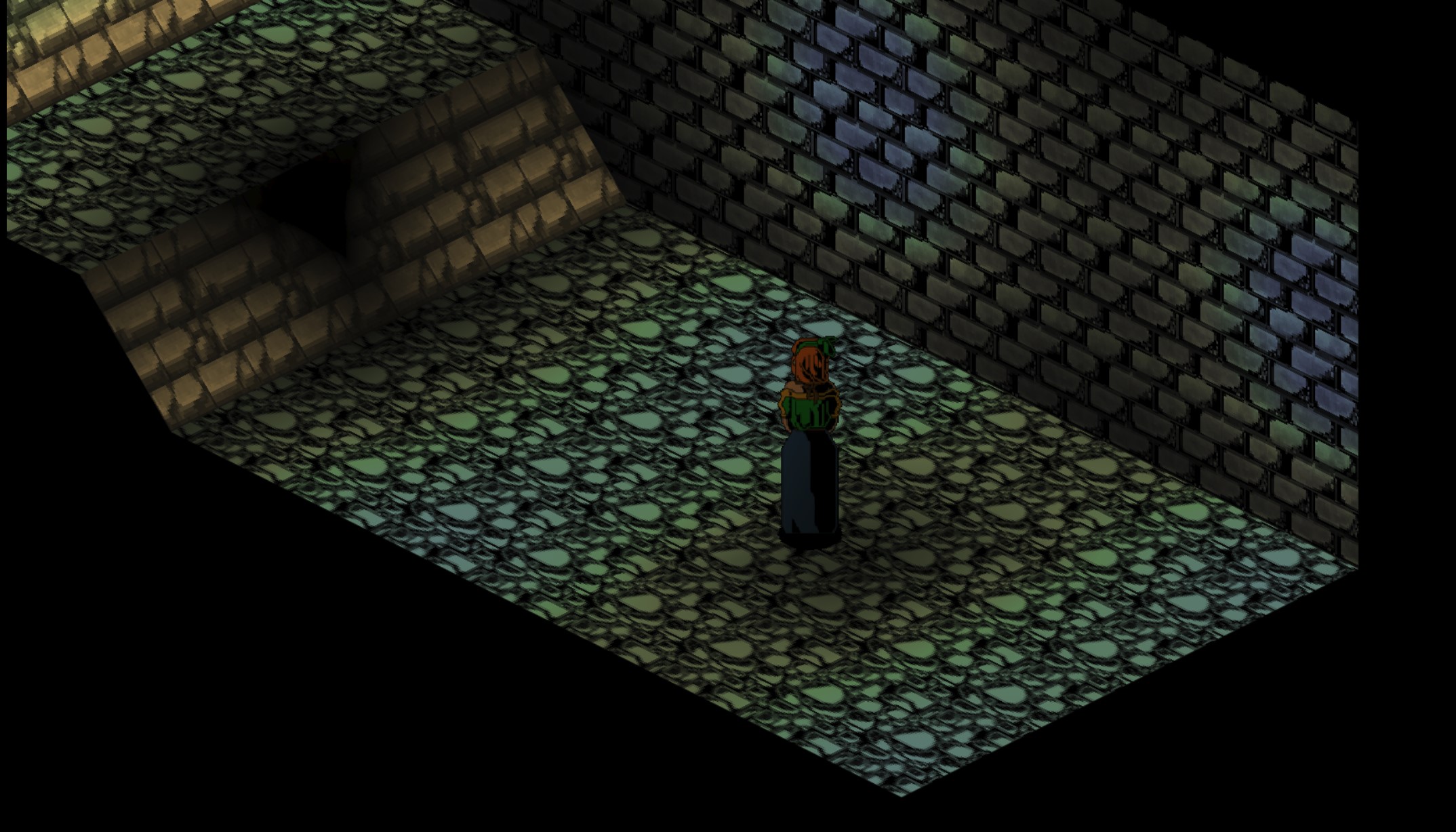 As you may have seen in previous screenshots, I was using default RPG Maker stairs as textures for the stairs in the scene so I decided to work on that this week.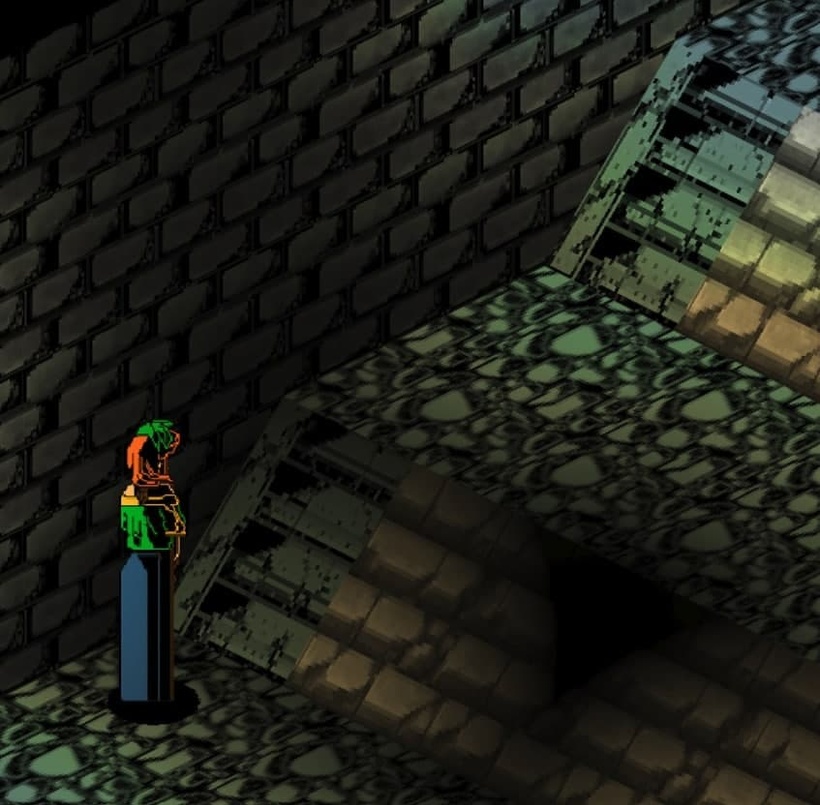 At first I started the way the RPG Maker stairs looked like and clearly that didn't work very well. It felt like a print on a flat ramp, which just didn't do it for me.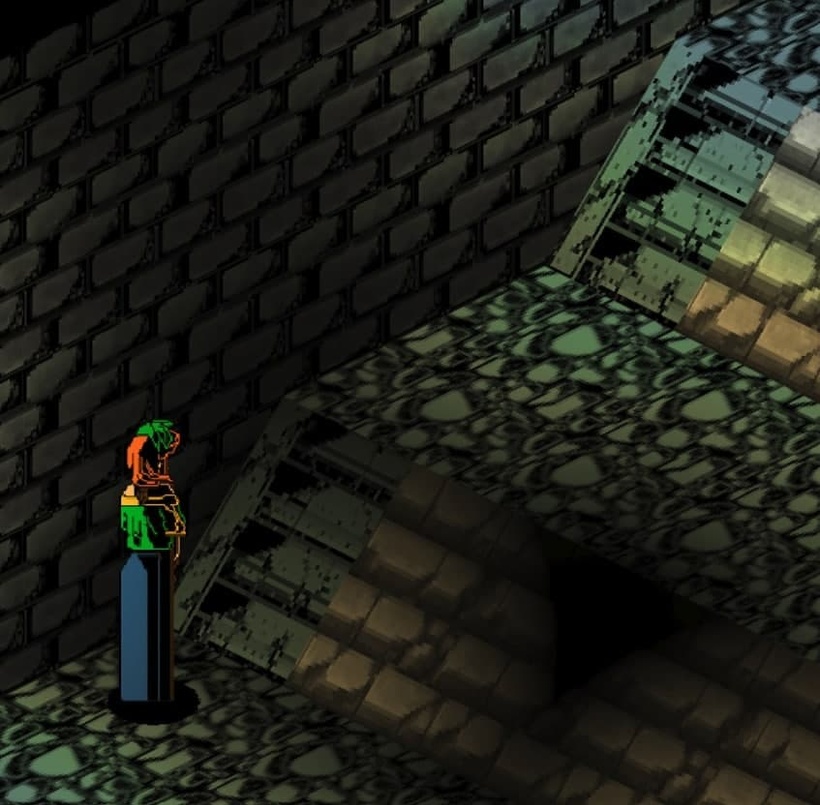 From all directions, the camera will rotate to only this kind of angle. A bit of work in the texture to give off the illusion of perspective. I marked the stairs here to show what I mean.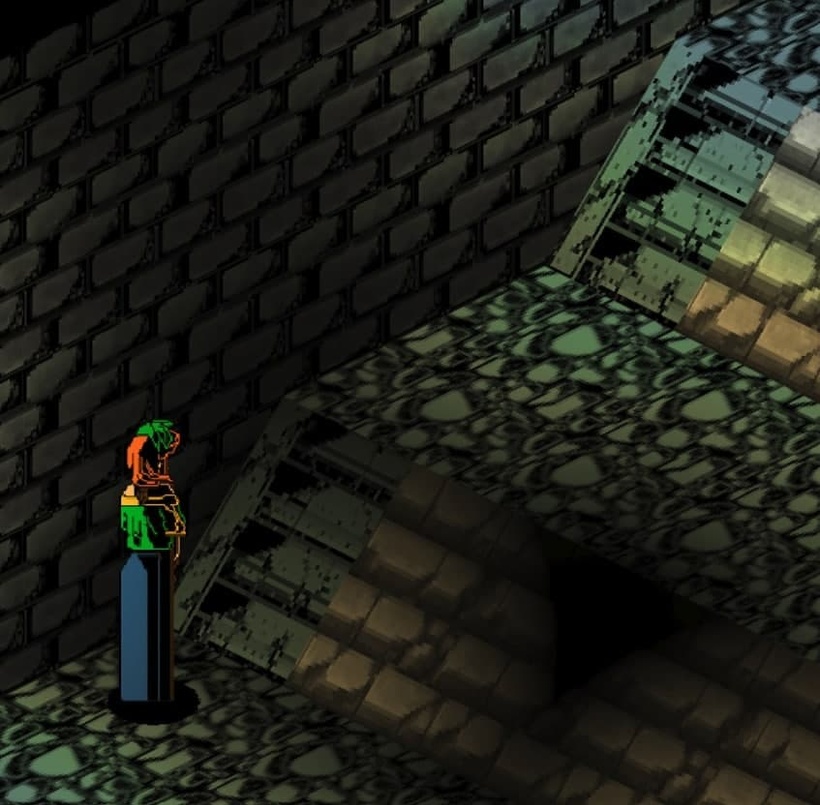 Not entirely satisfied with this, but it does prove that it's possible to make things have perspective with just texture work - something I will look into going forward.
I'm still not done here, once I figure out how to get the stairs to look in one tile I will worry about the rest.