Hey guys! I've been working on a simple minimalistic 2D puzzle platformer called R O P E W A L K 3 R for some time and I feel like I am finally ready to share this game with you. Main mechanic of this game is a rope that you can place anywhere on the level in order to find your way out. Game consists of many levels combined in constellations (stages), every stage has it's own mechanic.
Here's an example of rope in action: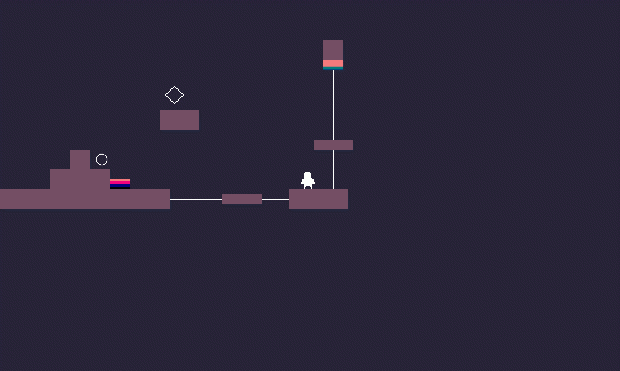 Also I've been putting some time into menu design and level selection, every stage is a constellation.
Menu in action: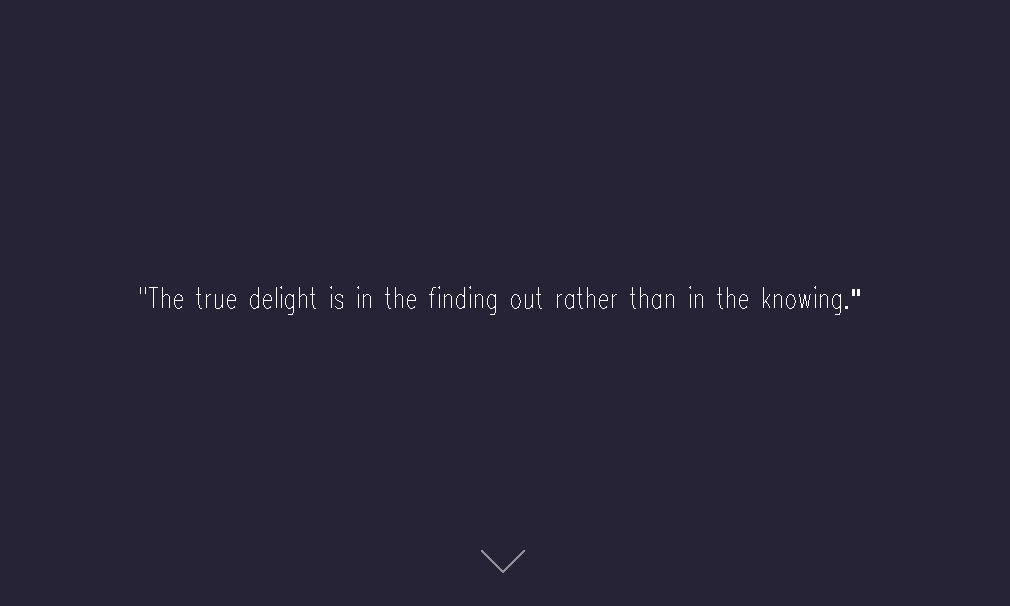 Also at the end of every stage you will see this cool thing: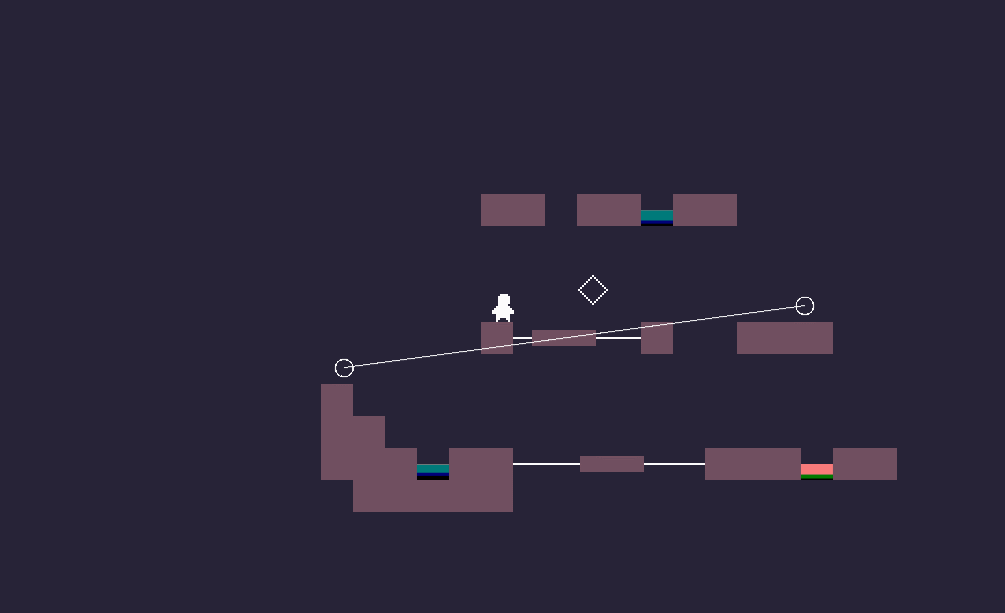 Tutorial example: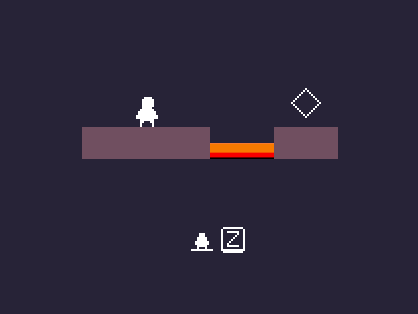 At the moment I've finished stage 3, it's main mechanic are scissors that will cut the rope on contact, it makes levels a bit more tricky to solve especially with moving platforms and glitchy blocks.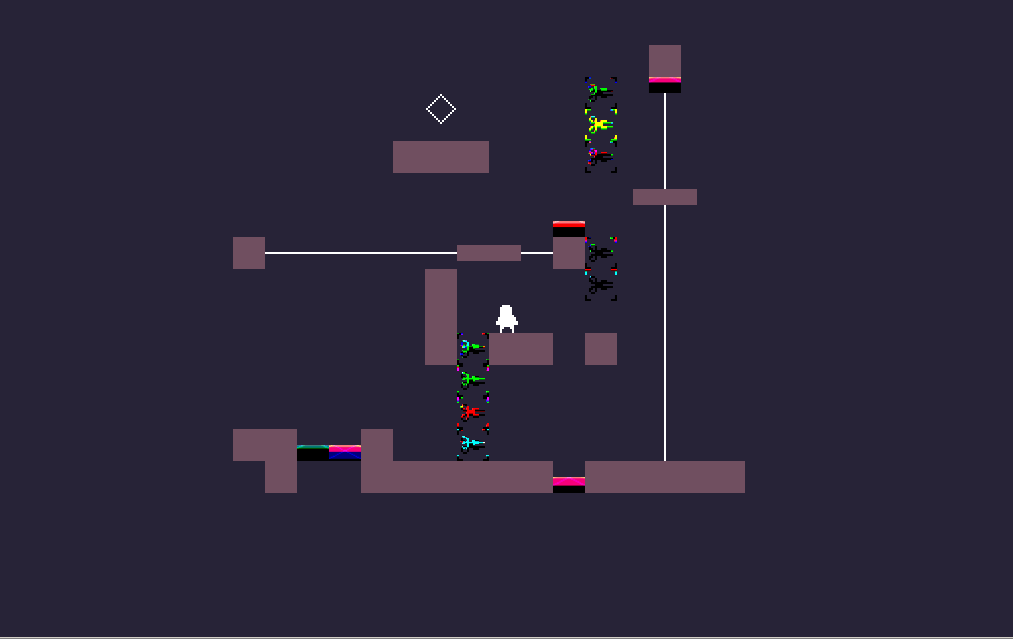 Current progress:
Tutorial + 2 stages (15 levels in total)
Working rope mechanic
2 types of obstacles
Menu/level selection
Gamepad support (in progress)
This game is still in very early development stage so any suggestions, feedback and constructive criticism are welcomed.
You can play this game for free on itch.io:
I am going to release new versions of the game with fixes and new stages regularly so be sure to follow my devlog on TIGforums and follow me on twitter - @binaryboi01 ;)
Cheers!