ROGUE'S GALLERY: Spotlight on the 'Quark and Tank' Bots
Robotron's 'Quark'

COVIDTRON 2020'S 'Quark'

Robotron's 'Tank'

COVIDTRON 2020'S 'Tank'
I wanted to stay true to the original ROBOTRON's lineup of enemies, but updating their appearance and behavior slightly to fit our story. In the original game, the Quark is a strobing boxy, star-type thingy that floats around the playfield, occasionally dropping tiny tanks that quickly grow into a full sized Tank. Quarks, like all COVIDTRON bots, are deadly to the touch, but at least these baddies don't chase you or shoot at you. But the Tanks they spawn is another matter!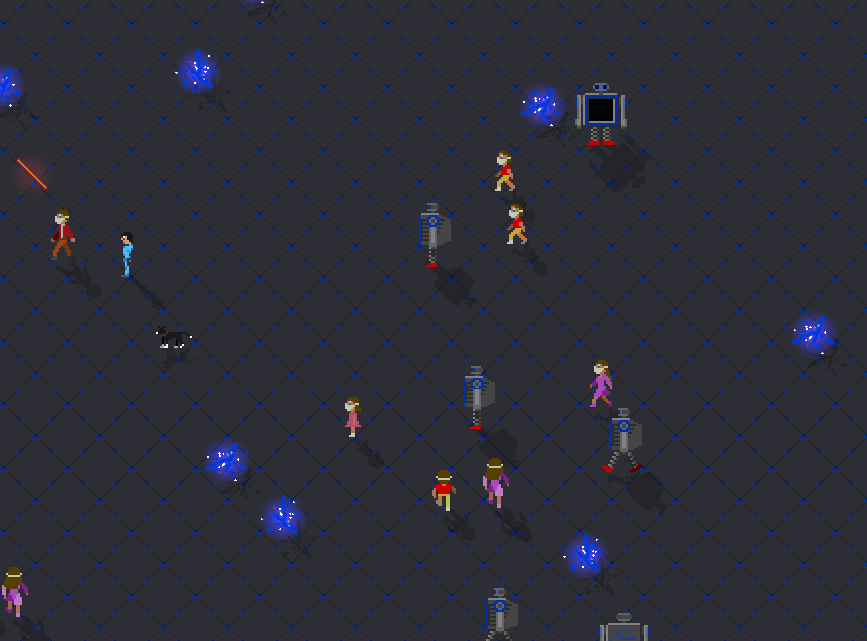 Once the Tank has been deployed it immediately begins moving slowly around the playfield and targeting the Player with it's glowing bouncy-ball shots. Not only are they deadly accurate if you are standing still, but the darn things also bounce off of the walls of the playfield, coming at you from all angles. Fortunately they don't last very long and dissipate after three bounces.

The best strategy to manage the Tanks and their shots is to take out as many Quarks as possible before they start dropping Tanks, because once two or three Tanks are in the playfield, bouncy-ball 'bullet hell' quickly ensues!
Here's a short snippet of the AI code that gives the Tanks their smarts!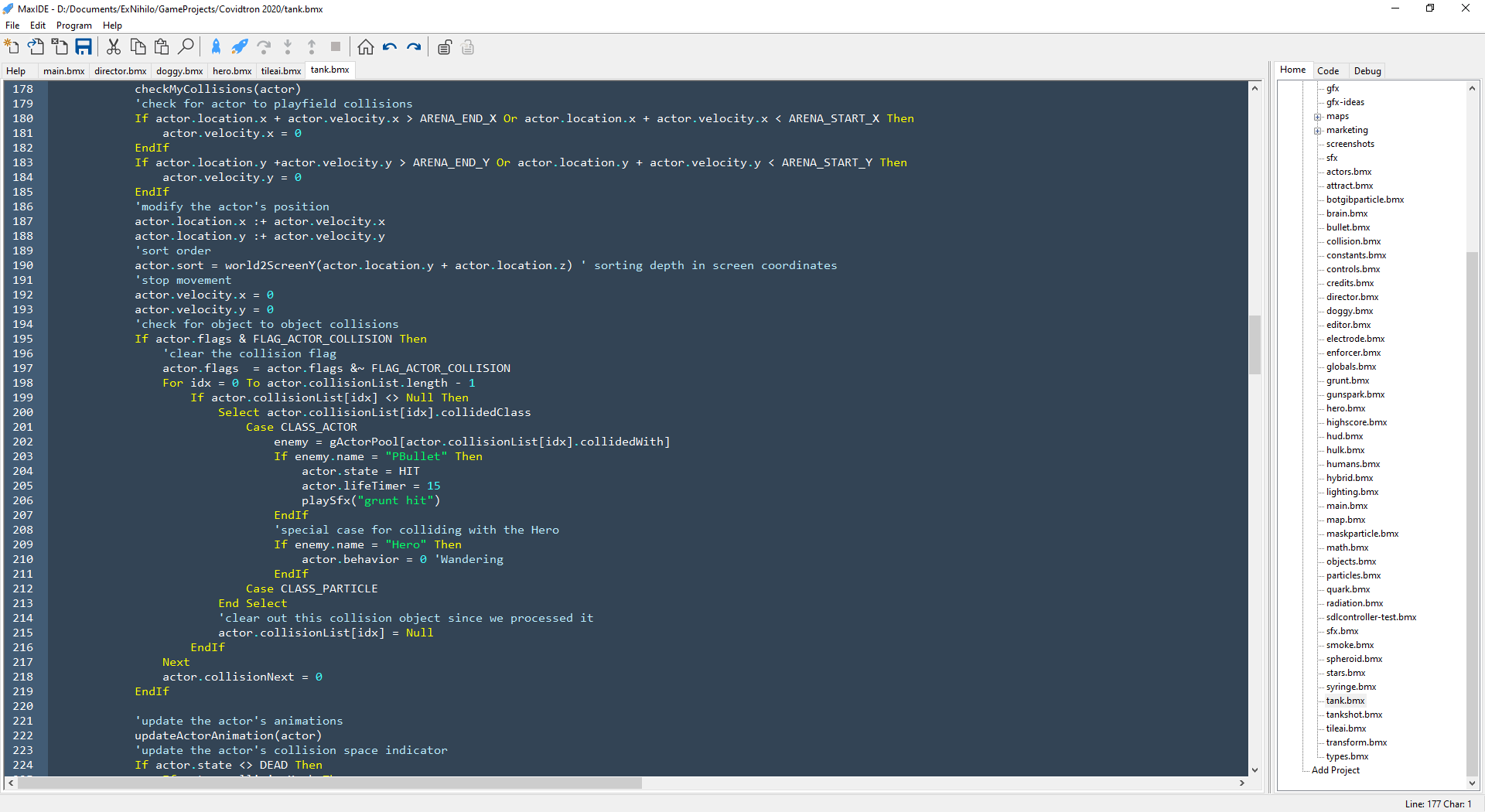 STOP THE PRESS!
Major update for COVIDTRON! Just this week we brought the talented team over at Oray Studios onto our project to redo our concept and character art for the game and website! Here is a sample of our original concept art for the Tank, and their much improved version...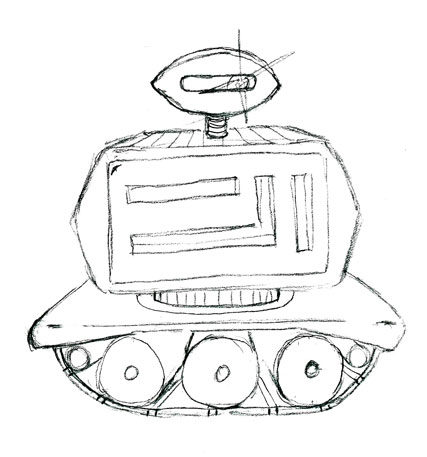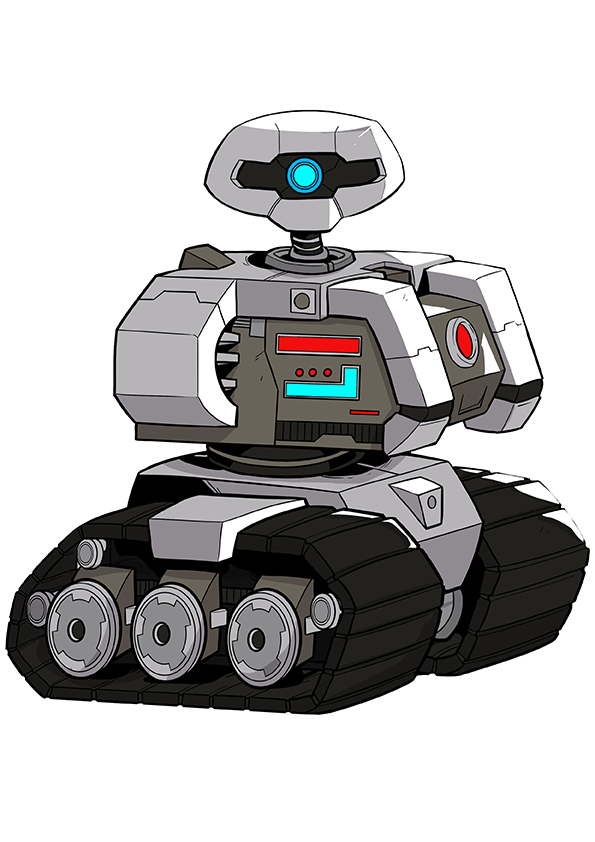 Here is the old Tank sprite vs. the new Tank sprite...

Based upon their concept artwork, I have reworked the sprite graphics for the Tank to more closely resemble their design. You can see an early version of those changes in the video clip below.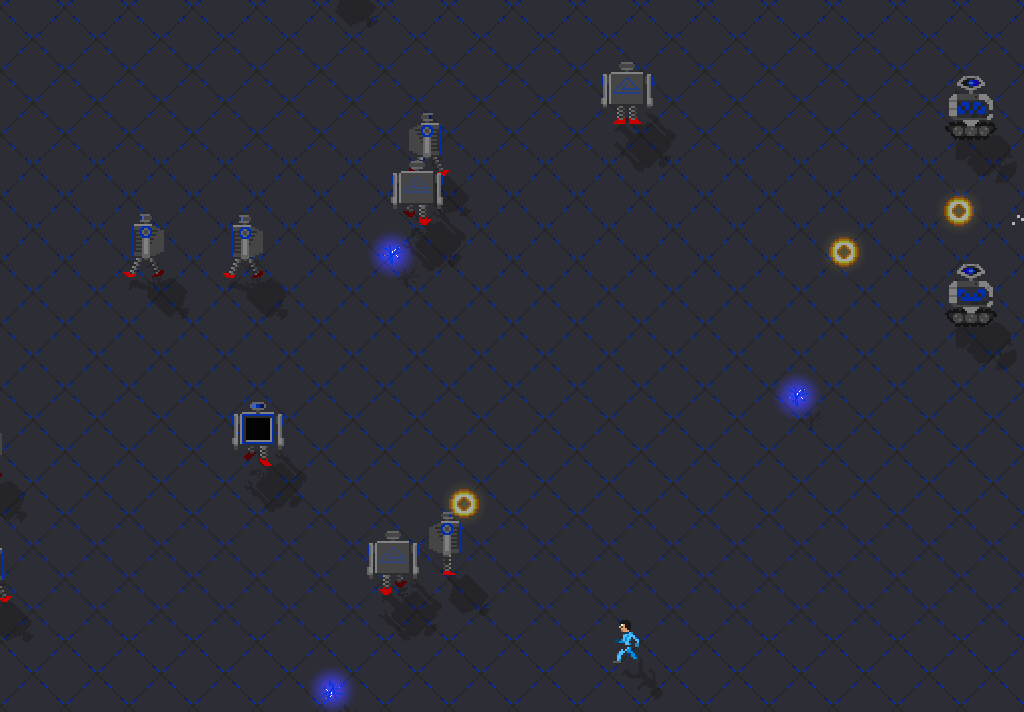 Well, that about wraps up the spotlight on the 'Quark' and 'Tank' bots. I hope you'll check back regularly as we continue to spotlight the baddies from our new twin-stick shooter, COVIDTRON 2020!
CHECK IT OUT!
Check out our promotional / sales website for COVIDTRON 2020 here: Covidtron2020.com
Download our playable, 7 wave demo here: Indiedb.com