ROGUES GALLERY: SPOTLIGHT ON 'ENFORCER / 5G TOWER BOT
Robotron 2084's 'Enforcer'

COVIDTRON 2020's '5G Tower Bot'

I wanted to stay true to the original ROBOTRON's lineup of enemies, but updating their appearance and behavior slightly to fit our story. In the original game, the Enforcer was spawned by a red circle thingy called a 'Spheroid'. Once the Enforcer was spawned, it pretty much chased after you spewing little spinning sparks that would kill the player if it touched him.
My vision for the enforcer was to re-imagine it as a flying 5G tower spewing radiation at the player. Since there has been a lot of speculation connecting COVID-19 and 5G in the news, particularly in Europe, I thought this would play right into the COVID mania that has recently enveloped our world while poking fun at it in our video game.
The basic behavior is the same, though I think our 5G bot is a bit more aggressive at times than Eugene's Enforcers ever were. Since these guys are so brutal, with their radiation shots being fired directly at your current position, I added a robotic voice warning when they are spawned, '5G Deployed!' to warn the player he'd better not be standing still!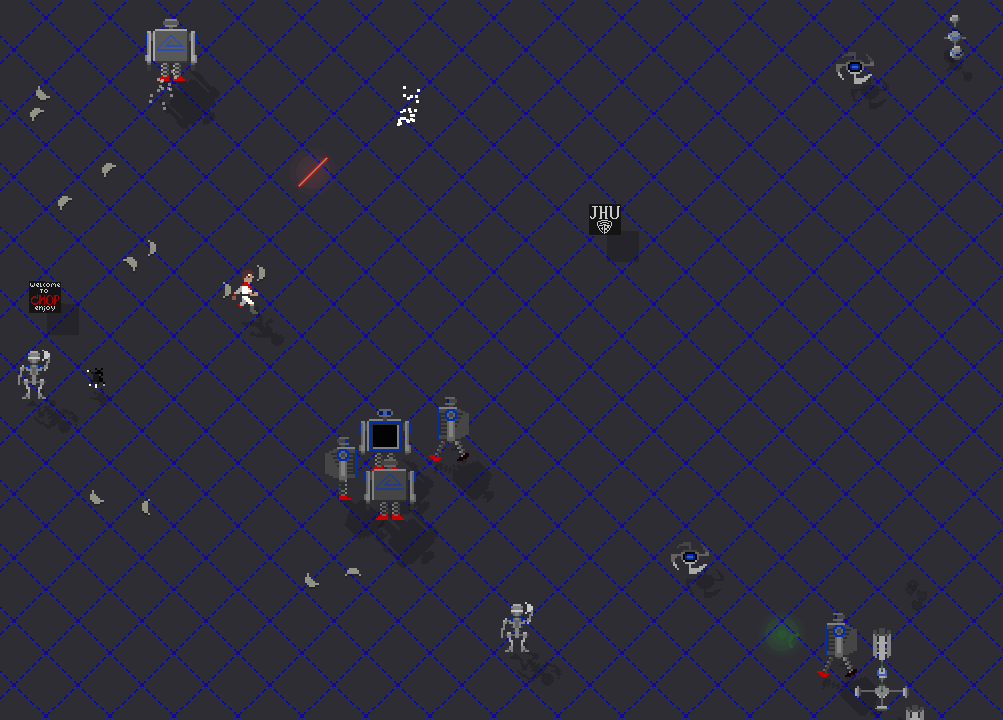 And here is how a 5G Tower bot is deployed...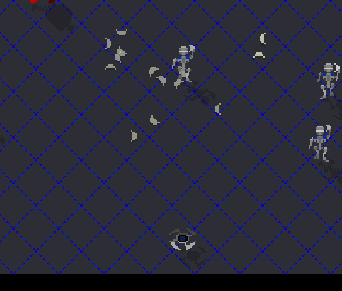 Below is a behind-the-scenes peek from the AI code file for the 'Enforcer/5G Tower bot'. This is just the first 48 lines of over 400+ lines of code to bring this baddie to life!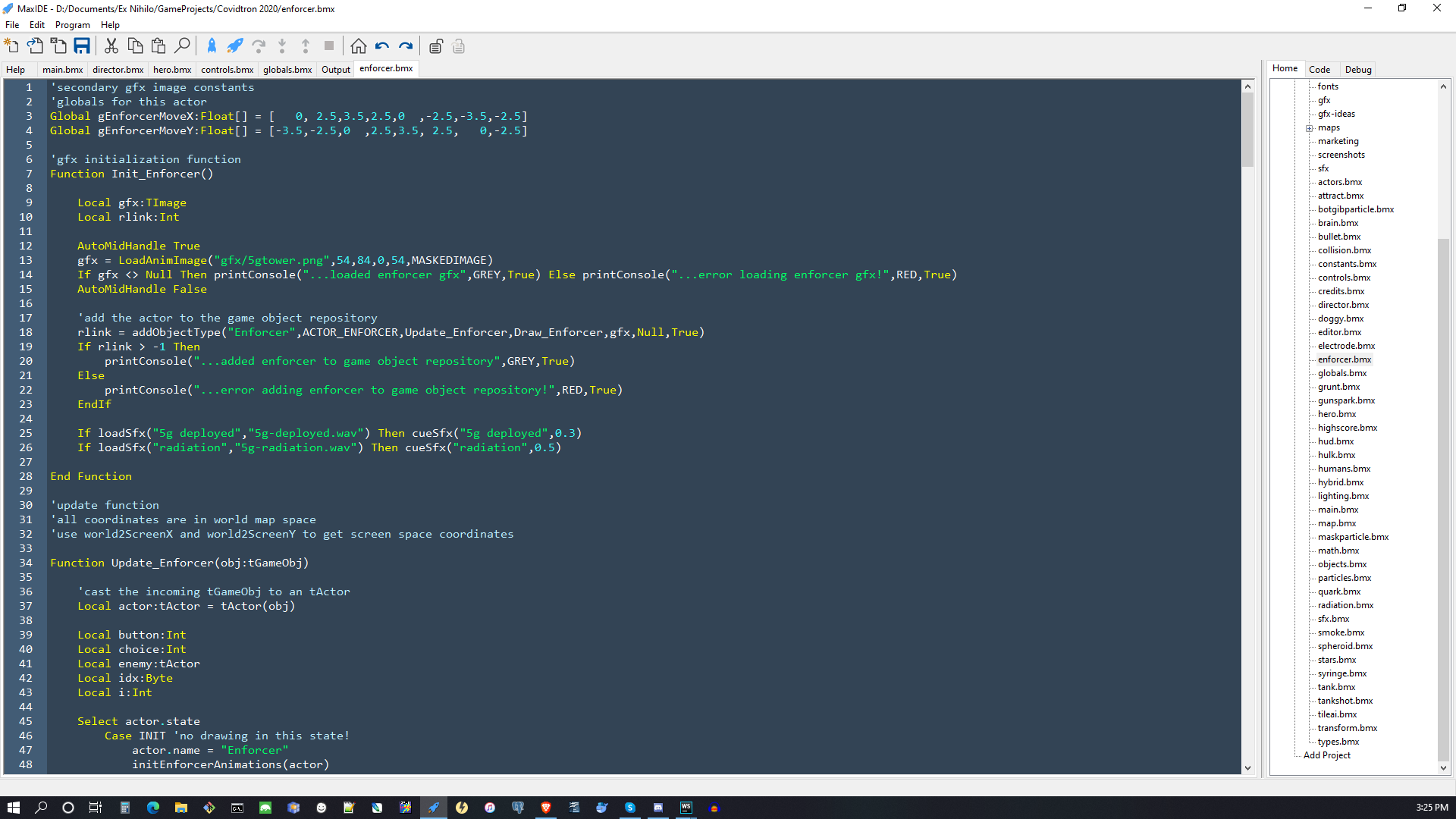 I hope you'll check back regularly as we continue to spotlight the baddies from our new twin-stick shooter, COVIDTRON 2020!
CHECK IT OUT!
Check out our promotional / sales website for COVIDTRON 2020 here: Covidtron2020.com
Download our playable, 7 wave demo here: Indiedb.com