FOR IMMEDIATE RELEASE
Brazil -- August 13, 2020 -- Gamecraft Studios - a two-brother team working from Brazil - has announce the release date of their tactical roguelike, Rogue Summoner. The brothers have involved the community in their process of adding a twist to the classic roguelike formula and developed the game with the community on Itchio. The result is Rogue Summoner: a turn-based tactics game about conjuring creatures to fight in your stead, coming to Steam on September 3rd - 2020.
"Roguelikes always have had a place in our hearts, and we wanted to change their core turn-based formula to making them more tactical and appealing to a broader strategy player-base", Tiago, one of the developers, comments. He also states that the quarantine was a great opportunity to pursue the project: "Isolating ourselves during the quarantine was a great opportunity to come back to the gaming industry and start a new creative project".
In Rogue Summoner, you explore procedural dungeons, fighting monsters in a table-top strategic combat system with an atmospheric medieval soundtrack. The gameplay is about predicting the battle based on the monsters' behaviors, summoning creatures creatively, casting spells and having a lot of fun winning your battles.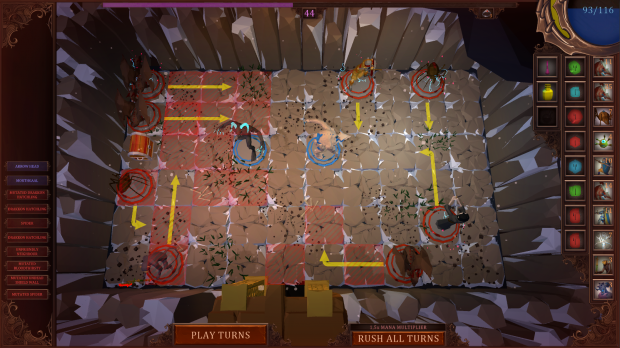 With a heavy focus on emergent gameplay, Rogue Summoner will make you master each unique creature, optimizing your strategy by exploiting their weaknesses when fighting against them, and leveraging their strengths when summoning them. Every creature you defeat can be added to your loadout, from a half-witted spider to the most powerful bosses.
So far, we have received very positive reviews, most notably for its emergent gameplay and fascinating creature combinations.
You can Wishlist Rogue Summoner on Steam: Store.steampowered.com
Press kit: 1drv.ms

About Gamecraft Studios:
Gamecraft Studios are two brothers crafting games for people to play and love. Visit us online at Gamecraftstudios.com

Contact Information:
Tiago Zaidan
Gamecraft Studios