ROGUE STAR RESCUE. Update V0.47 and Sale.
A bullet hell roguelite shooter with tower defense elements. A non-linear story with 32 endings + couch & online co-op + many more features that make the game unique, fun, and addictive.
The lizard buddy is here! Wherever you go, it follows you and leaves a viperous trace :) Come on and create some deadly tracks!
To assist you in unleashing your inner Picasso, we're putting the game on sale this weekend. Enjoy!
Major Update V0.47 also includes:
New electro machine gun;
New poor training item;
New grenade master item;
New steampunk level environment enhancements;
New Toxic level environment enhancements;
Many bug fixes and tweaks!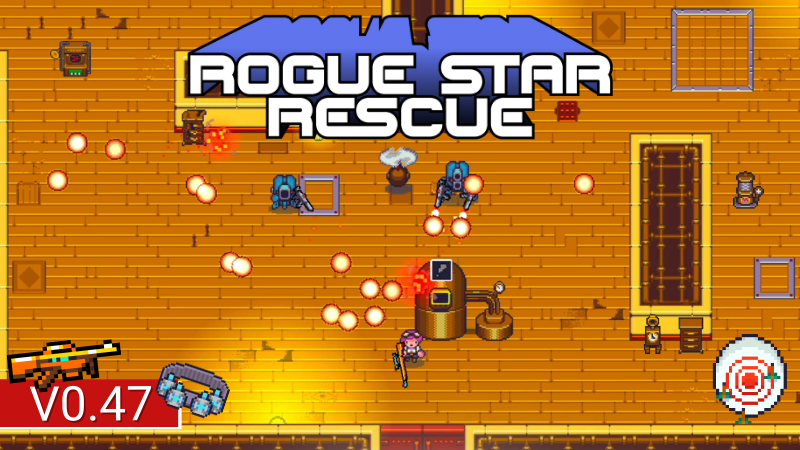 Questions? Contact us on Discord​.