ROGUE MACHINE – PROGRESS UPDATE
Well, this is taking a lot longer than I thought it would but I think it's time to give an update. So what have I been doing and why is this taking so long? I think I've already mentioned in a previous article that the number of levels in the game has grown from what I originally anticipated and now I have to fill those levels with something that is hopefully interesting and exciting.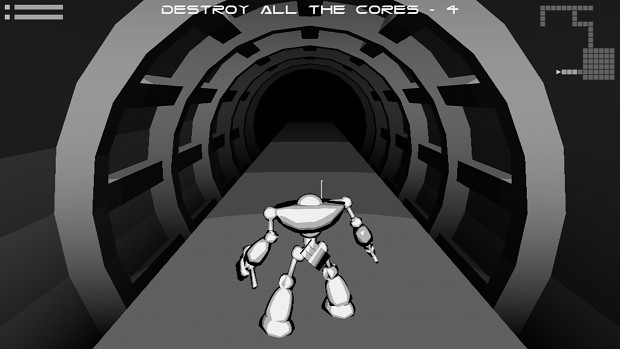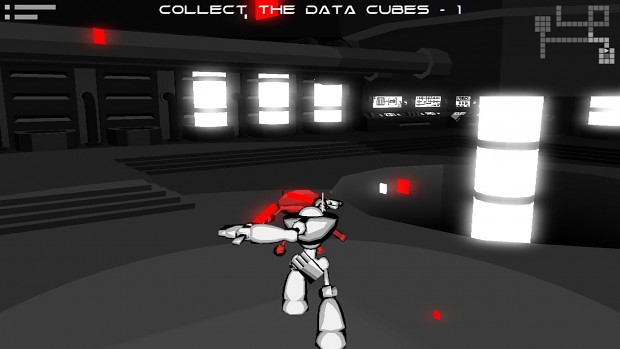 I talked about map styles before, which is the term I use for the basic look of the map, and I've been creating more of these and adding some new features into them. There are now ten map styles. Each map style has about forty tiles so it's quite a lot of work to create a single style. Apart from the amount of work the main challenge has been creating styles that are different from each other, that offer different playing experiences and challenges.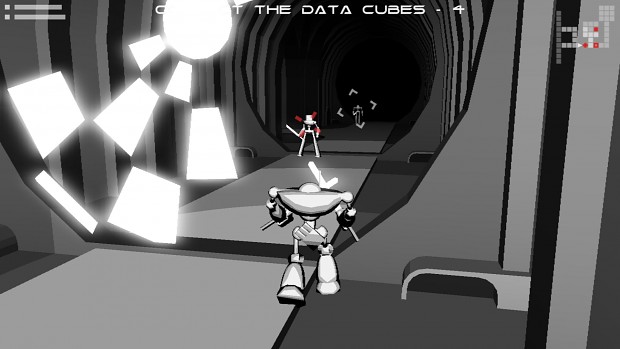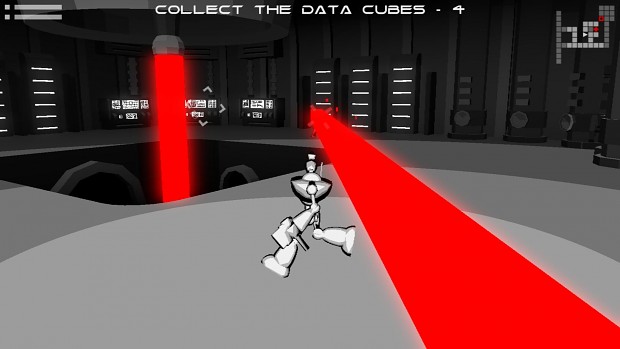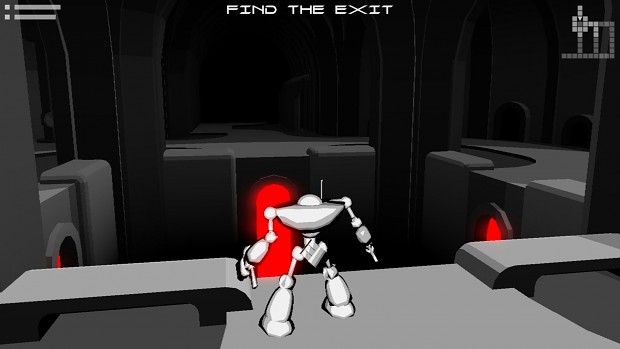 I've added some more objectives for each level. The main purpose of the objectives is to get the player to move around the map and generally focus on collecting things or destroying things.
There are now a few more ways that the maps are created. The below image shows what I call a "gauntlet" level. These are still procedurally generated but will always be single path levels that force the play to deal with every enemy and defense on the map. This make them useful for introducing something that I don't want the player to miss. There is also the "big room" map which is pretty much what it says it is.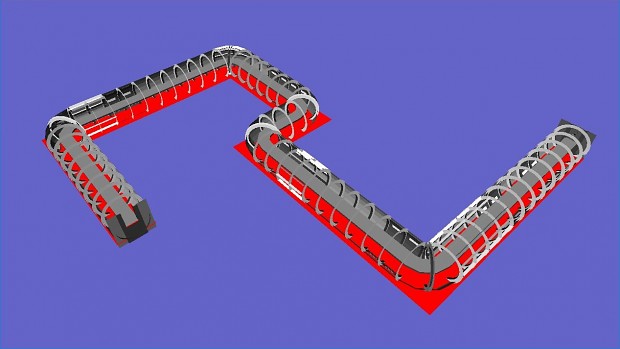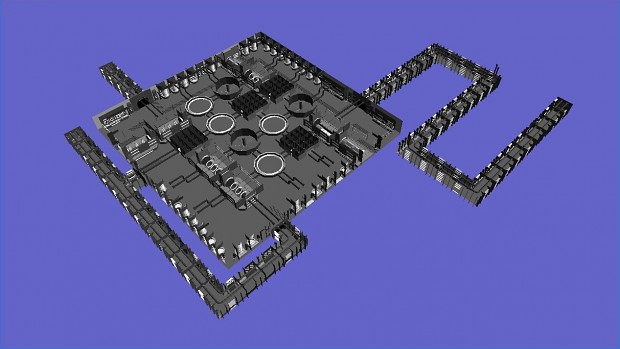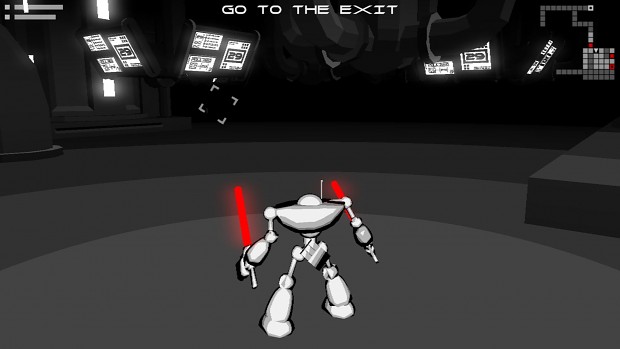 I've also been making some new npcs. There are now fifty npcs with various ranged and melee weapons and shields and force fields and other abilities so I'm hoping that I have enough variety. They probably need some tweaking to make sure they're have the right level of challenge, which is quite a difficult thing to do. I tend to think that the npcs are too easy to defeat and the temptation is to make them more difficult to beat. However, they become harder, almost impossible to beat if there's more than one of them or when paired up with other npcs, say a melee focused npcs and a long ranged one. This will probably take a while to sort out.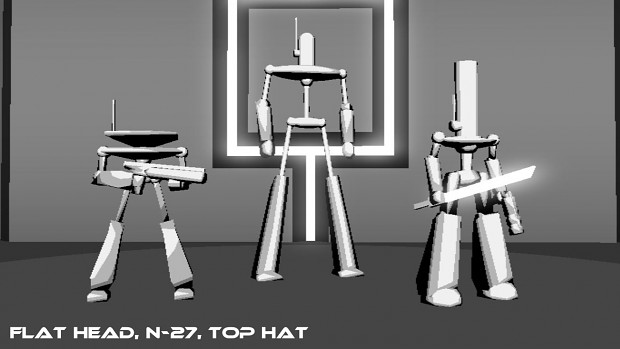 The last thing I've added is some simple space rocket levels. Whilst this goes away from the strict rogue like premise of the game it adds to the feeling of a wider universe and breaks up general claustrophobic grey corridor feel of the game. One of the space rocket levels is also important to the overall narrative of the game so it was something that needed doing so the player wouldn't be caught totally off guard when the the time comes.
I think I've now got enough features and npc to keep the game fun and interesting. I may add some new things, as long as they are not too difficult to implement, but I'm now concentrating on designing the levels and getting the game finished, there are still some details to sort out, some sound effects and integrating the universe map into the main game. It's been a struggle but I feel like I'm getting there.