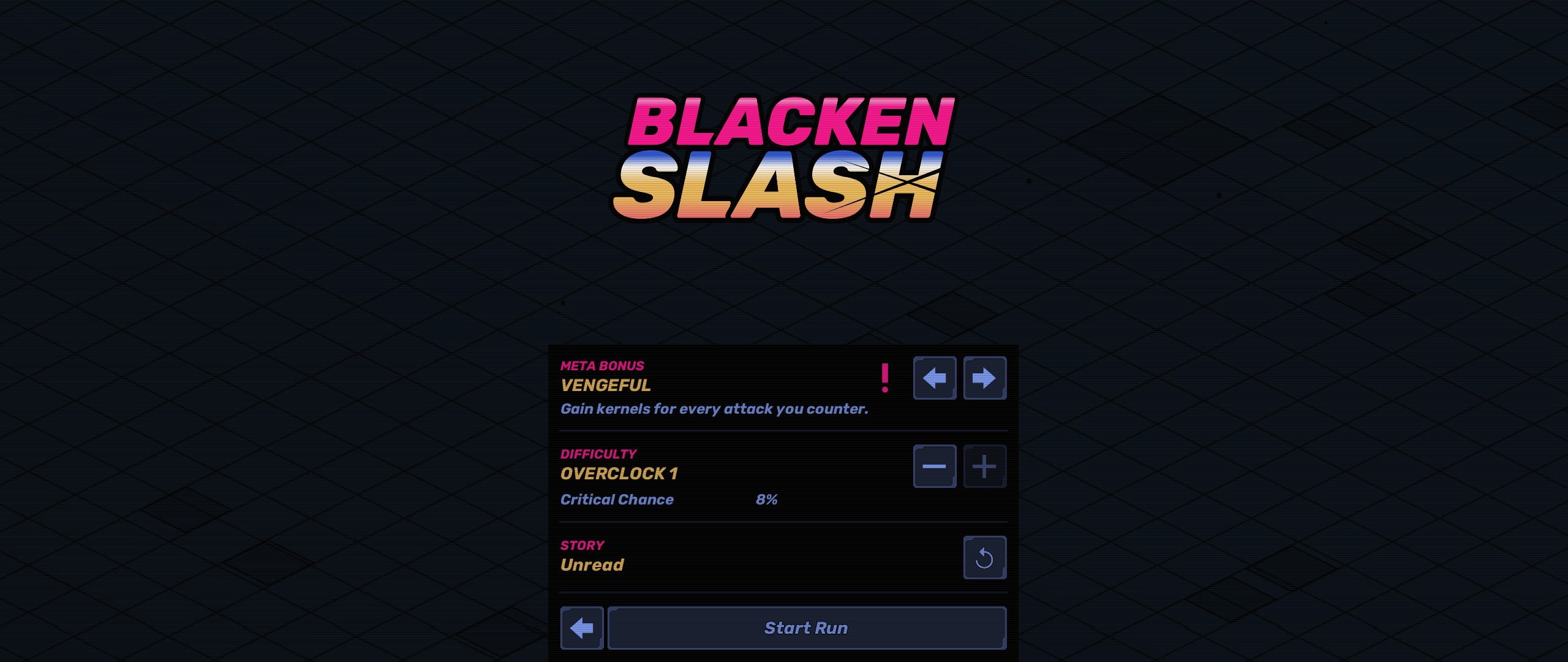 "Rogue Like Me" – Update #13
The first content patch is here – and boy oh boy is this a big one! I just wanted to add some features to increase replayability and encourage playstyle diversity but ended up in a cascade of changes all over the game. A single run is now only half as long, but there are many new things that make playing more runs so much more exciting: the meta bonus, new achievements, epic items, you name it: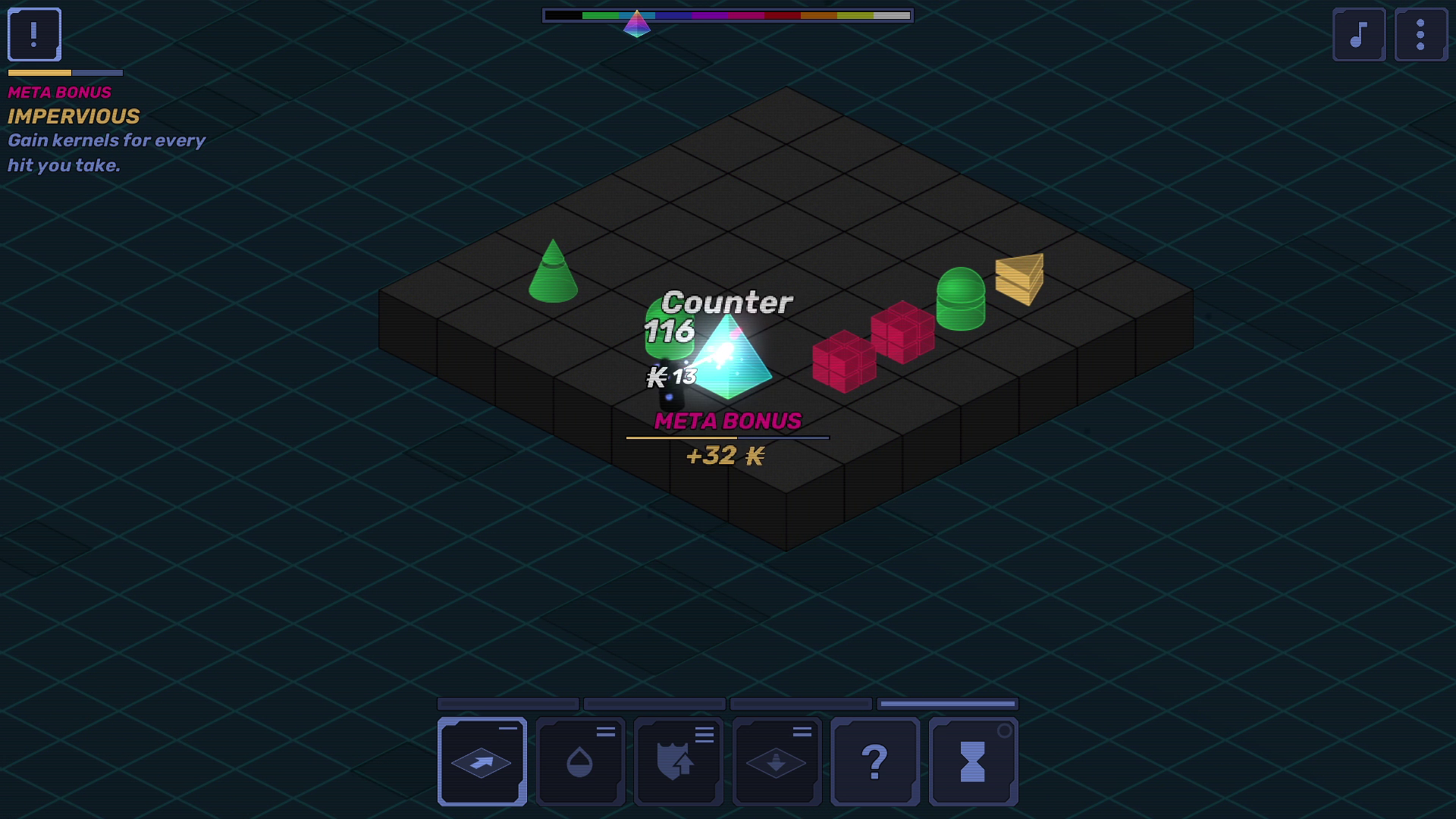 ADDED
META BONUS: Each game now has a meta bonus, which grants bonus kernels every time you push an enemy for example. There's an achievement for completing every meta bonus and another one for completing them all
OVERCLOCK: Added ten extra difficulty modifiers for the normal mode, with an achievement for completing all
GIGAGUN: The Gigasprite is now guaranteed to drop an epic item: a transmitter with a random script and exactly one random variable at 4 times the normal maximum augment value
EPIC PARTS: Every legendary or set part dropping in level 50+ now has a 10% chance to become EPIC with an additional random variable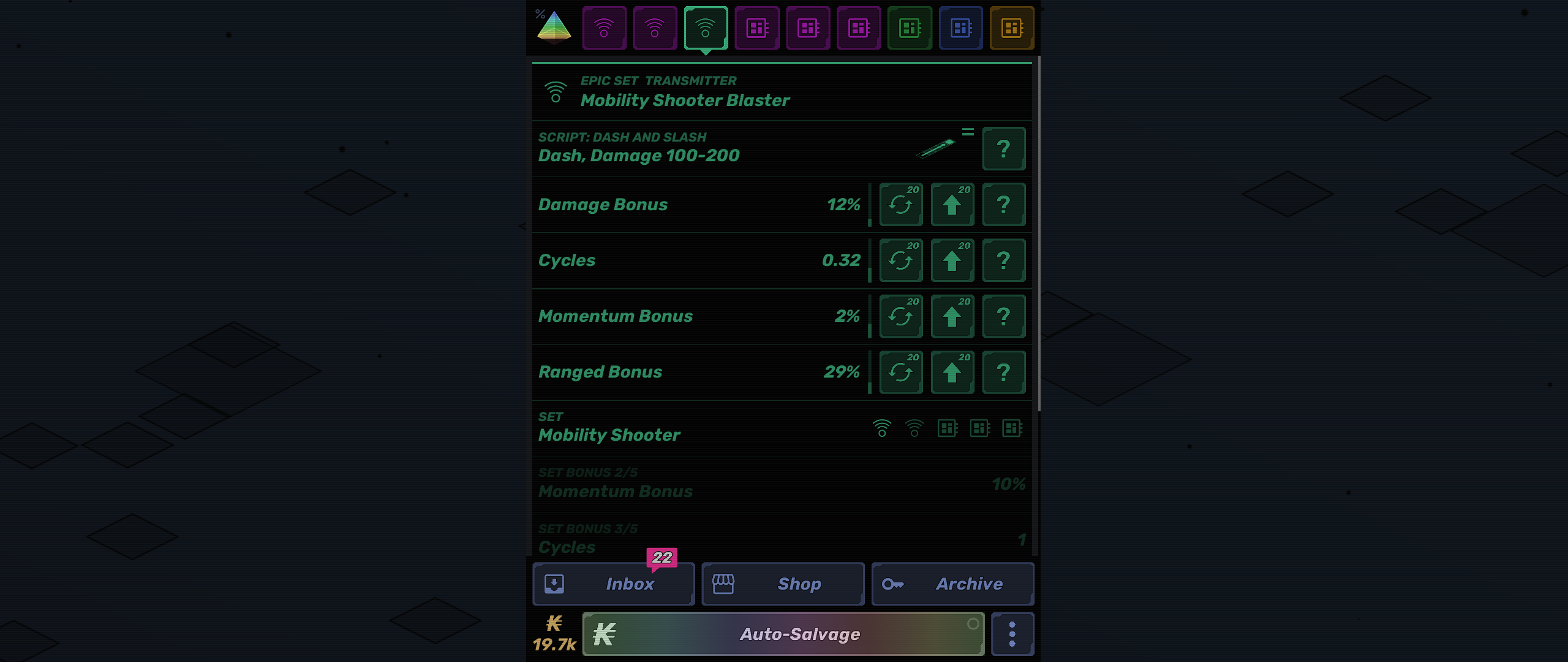 CHANGED
SUPERFAST: each sector now has only 5 instead of 10 levels
I SEE A PATTERN: the levels in each sector now are always of the same type in the same order
LEVEL UP: Reworked all existing levels and added many new ones
HITTING HARD: Doubled enemy base damage, slightly reduced damage scaling
LESS IS MORE: You will see much fewer drops but the legendary drop rate has been tripled
The camera no longer recenters when you stop dragging; instead, it will recenter upon taking an action
Merged loot amount and loot rarity bonus into one loot bonus variable
Since I've changed so much, I'm especially eager to hear your feedback on things, so do tell me your thoughts via Discord, friends!
Cheers,
ehmprah