Into the Wild Rocky Yonder is well into alpha now and we're adding techs left right and centre, we've got the basic ones in and a few more left to add but I thought I'd throw it out to you guys. Does anyone have any super amazing ideas for technologies? They can add simple bonuses to existing buildings or ships or maybe you've got an idea for the ultimate doomsday weapon.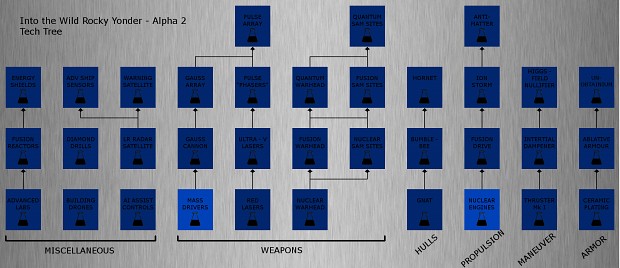 Ideas that are planned to go in as of now are several capital ships, planet to planet missiles and one we're really excited about, the Asteroid Engines. Build a few of those onto an asteroid you don't want anymore and plow it into your enemies most valued colony.
Ideas that get used or just sound really cool will win a copy of the game when it's finished and a spot in the beta, and our other two games as well, fully unlocked. Check them out on Google Play.
Leave your tech ideas in the comments below.