Robo Puzzle Smash started out very differently when we started development. Originally we had planned the game for mobile, and to be a simple 'match 3' style game with a rotating playfield. The idea was that you would tap any square to remove it, and try to line up 3 in a row. It was simple but totally boring.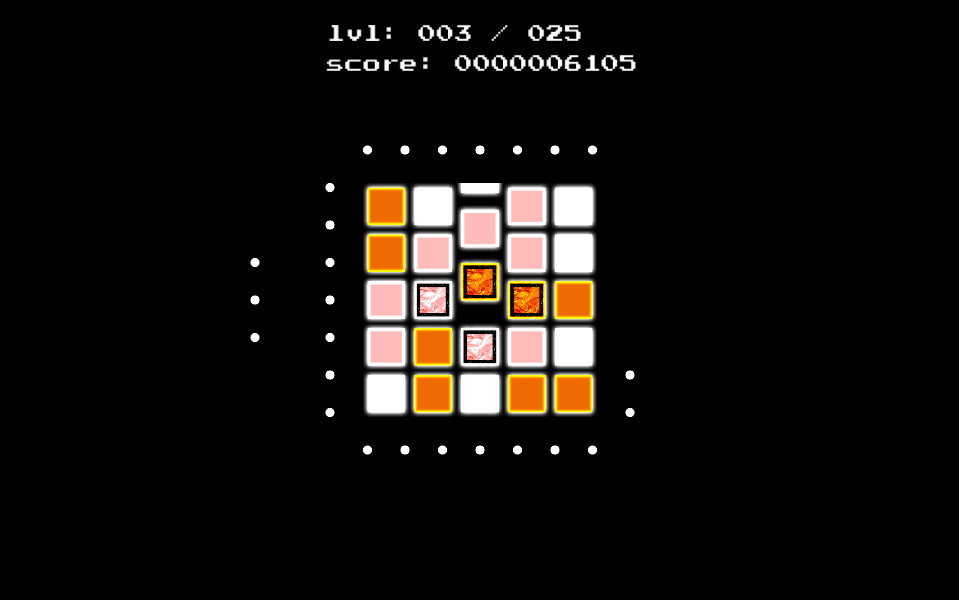 You would only have a limited amount of time (indicated by the dots surrounding the playfield) and when you cleared a "gem" you would gain some more time. We showed it at a couple events while we were working on our last game. No one liked it.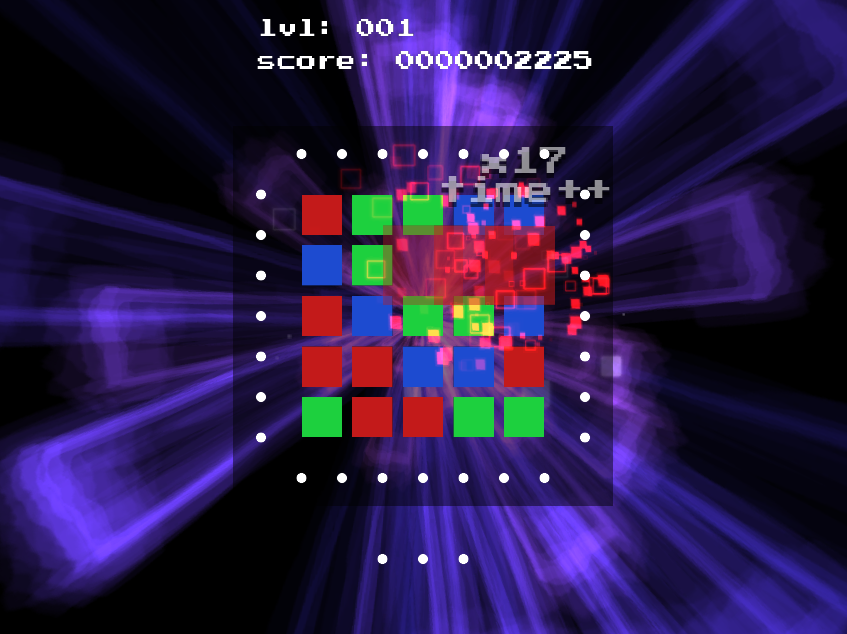 We spent weeks trying to fix this version. We knew we had something good in there, but we couldn't really put our finger on what was working and what wasn't.
At the same time we were playing a LOT of Dr. Mario to relieve some of the stress of shipping the last game (Star Saver for iOS, if you are interested: Itunes.apple.com, a really fun adventure game). So we decided to add two player support.
After a bunch of iterations, we decided to drop the touch aspect and focus the breaking more on lining up colors. We borrowed some ideas from Super Puzzle Fighter, including the 'breaker gem' mechanic.
At this point we'd been prototyping mechanics for a few months, and it was starting to gel. The idea was that blocks would spawn in at random positions, and the only way to move them would be to rotate the playfield. Early on for this version, we decided to go with a kind of slanted playfield to give the game some character (something that stuck with us). And somewhere along the line we decided that characters might make the game more memorable - and just out of pure chance we picked robots to be the theme - specifically SD Gundam because I found some placeholder characters online somewhere.
Which brings us to where we are today:
Just thought you might get a kick out of seeing where we were so long ago, and the progress the game has made over it's life.