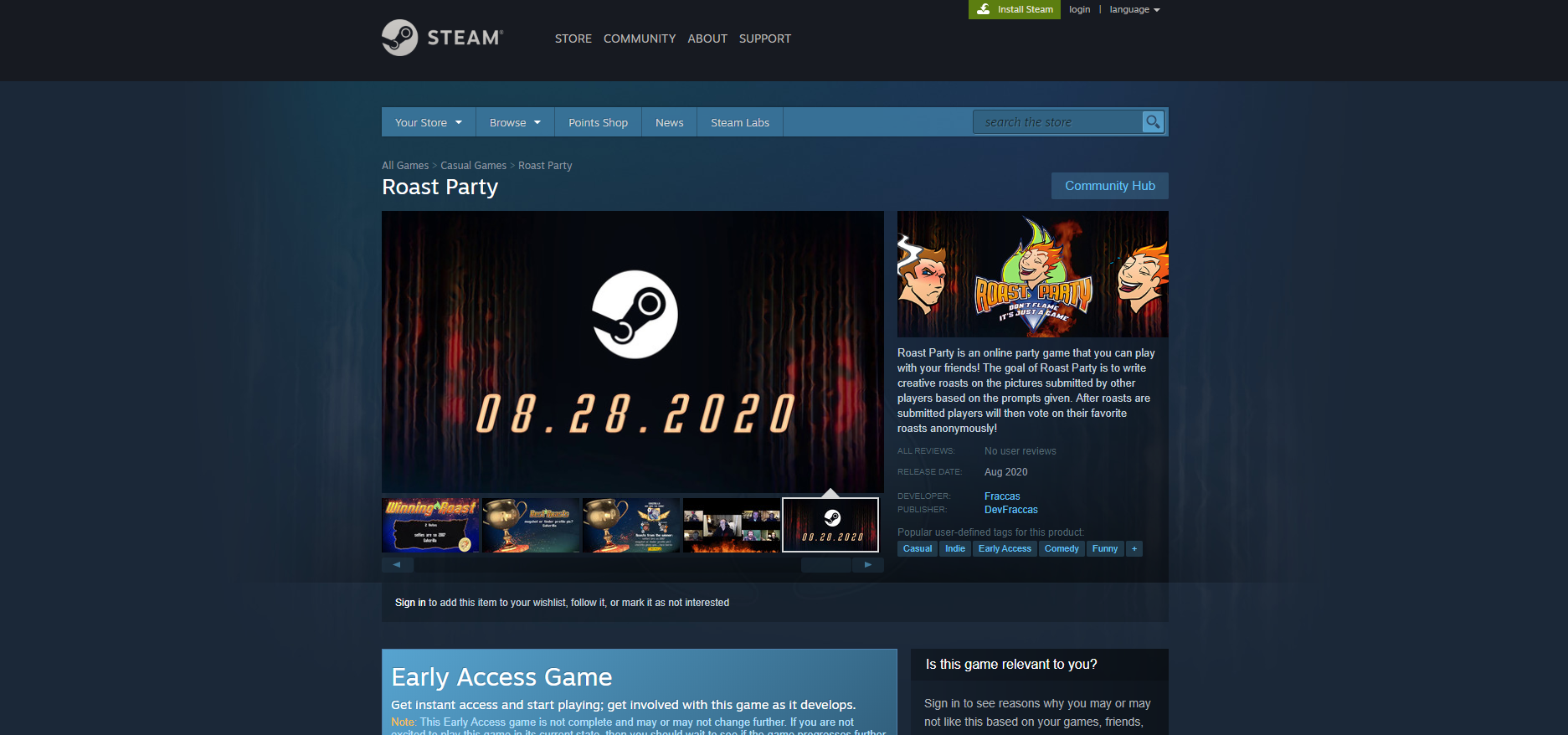 It's finally happening. We are releasing Roast Party on the Steam Marketplace in August of 2020!!!!

Roast Party has had its ups and downs, but the time to publish has come. The core of the game is complete and the new addition of prompts has been added to the game to help give it replayability and direction. Before the official release, we plan on revamping the visuals and adding ranks/achievements for players.
Add us to your wishlist now on Steam: Store.steampowered.com

Steam Key Giveaway
As you can see below, prompts have been added to the game. Every round a random prompt is selected for each player, and the player who enters the most creative roast wins the round. Currently, our prompt selection is limited, but we will be opening a steam key giveaway for those who submit their funniest prompts! The best prompts will be added to the game. If your prompt is chosen we will also add your name to the credits. Enter your clever roast prompts here: roastpartygame.com/prompts.php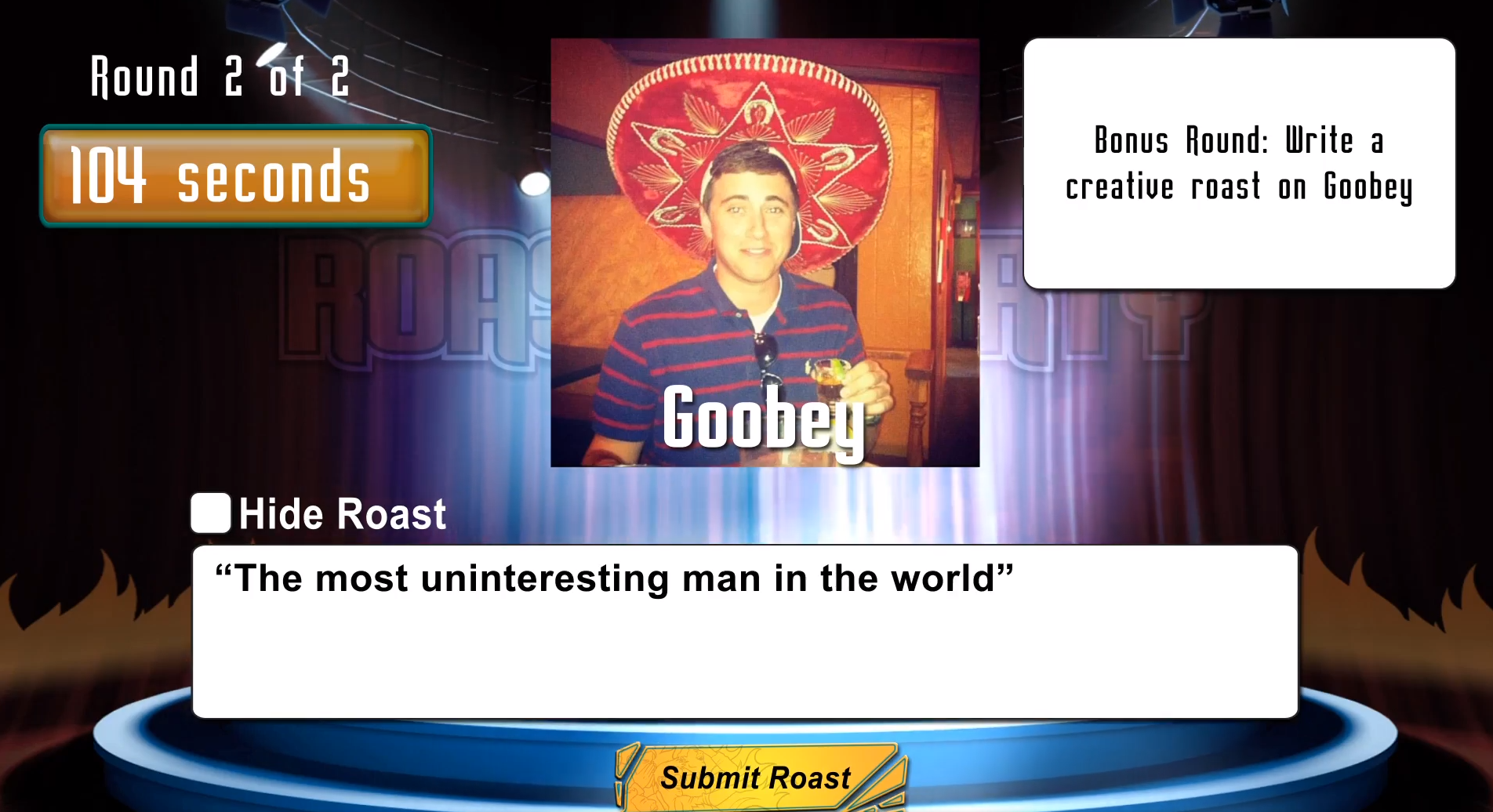 Get Involved
We are looking to fill a few different roles. We are looking for testers and content creators. If you make Youtube videos or stream and would like to get involved contact me at fraccas@roastpartygame.com, or DM me. We are also looking to fill a 2D Artist role to help polish the game for the Steam release. Full details can be found at Indiedb.com
Roast Party will be released in December 2019 in Early Access. The game will cost $4.99 on Steam. If you have followed the game here on IndieDB you will be given chances to win free keys. If you would like to help test the game or make a video before the official release you can DM me here on IndieDB, or email me.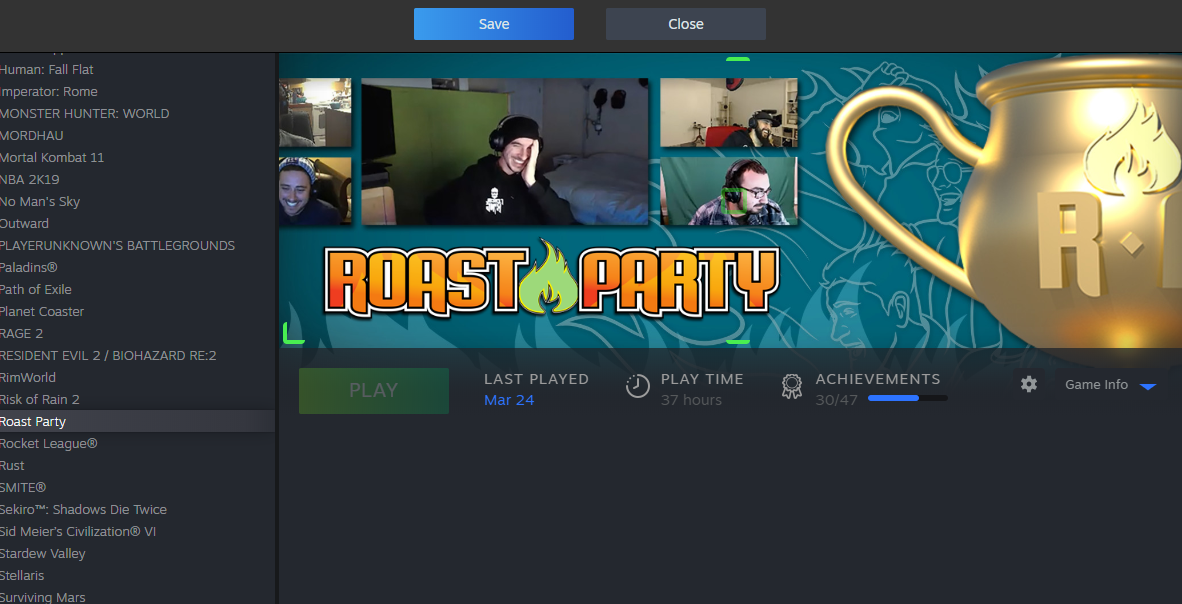 Roast Party has also received a big update in regards to image uploading! We had many complaints about the requirement of uploading images from the website instead of within the game client itself. We've heard your complaints and have taken action!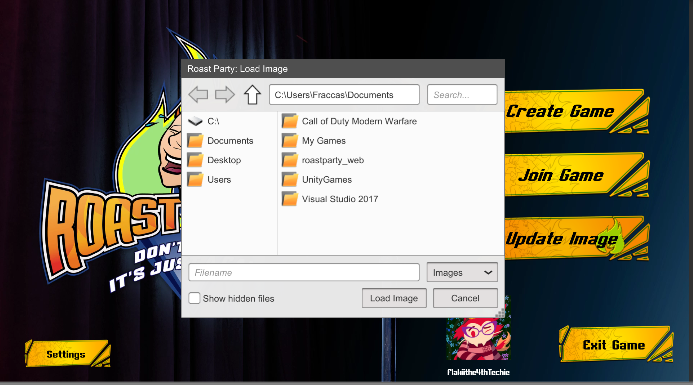 Once again, if you'd like to receive free steam keys for the beta you can reach me at fraccas@roastpartygame.com.

We look forward to roasting you all in this new exciting party game. Remember don't flame...it's just a game!