Hello!
Work on the next update is on-going! This update will primarily focus on expanding trade and a basic addition of currency and inflation. In this version, the "mini"-sized zones will also be added. These are single family homes, small business and small industry. They only have one density, so they won't hold many people (4-6 each), but can be used to fill small leftover areas or add variation to bigger neighborhoods.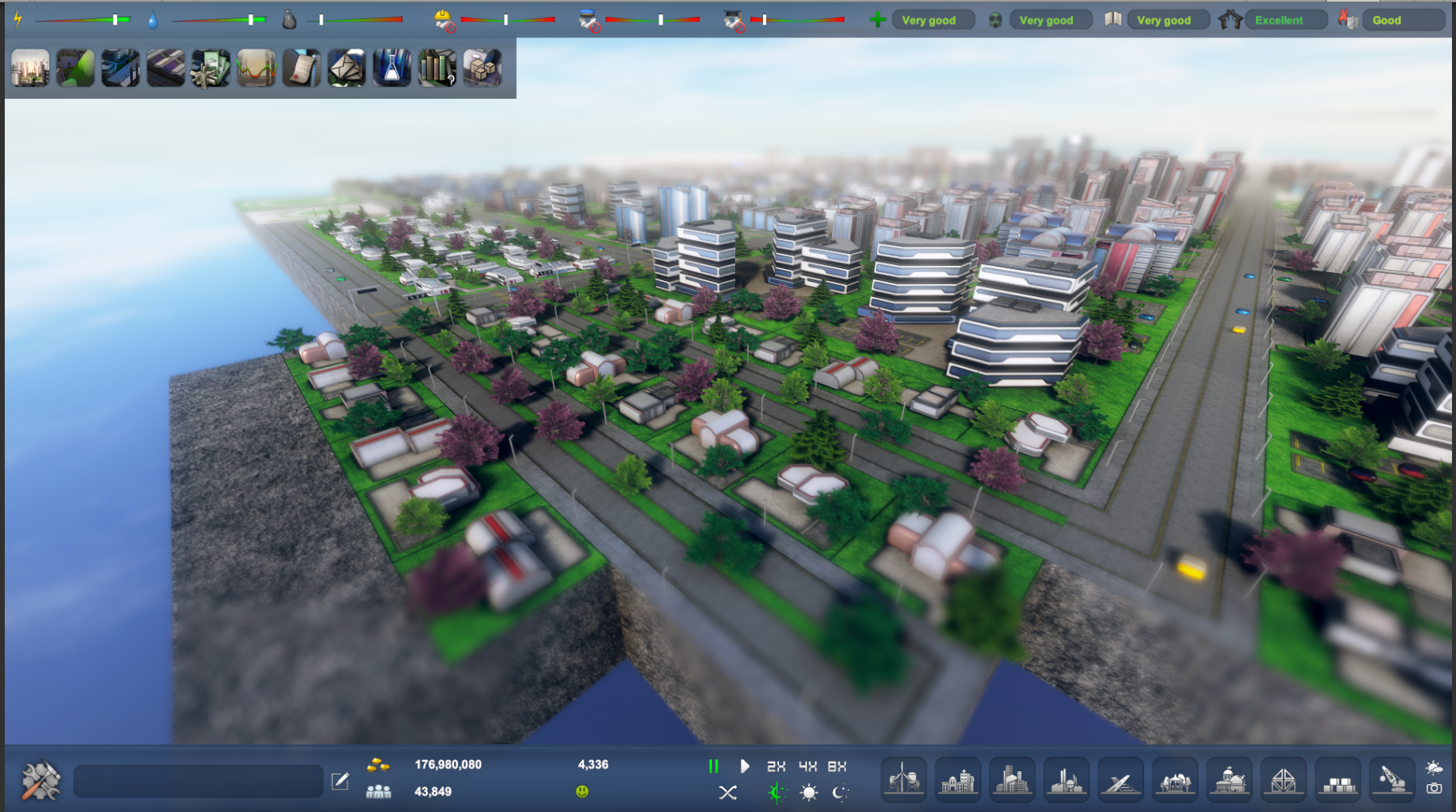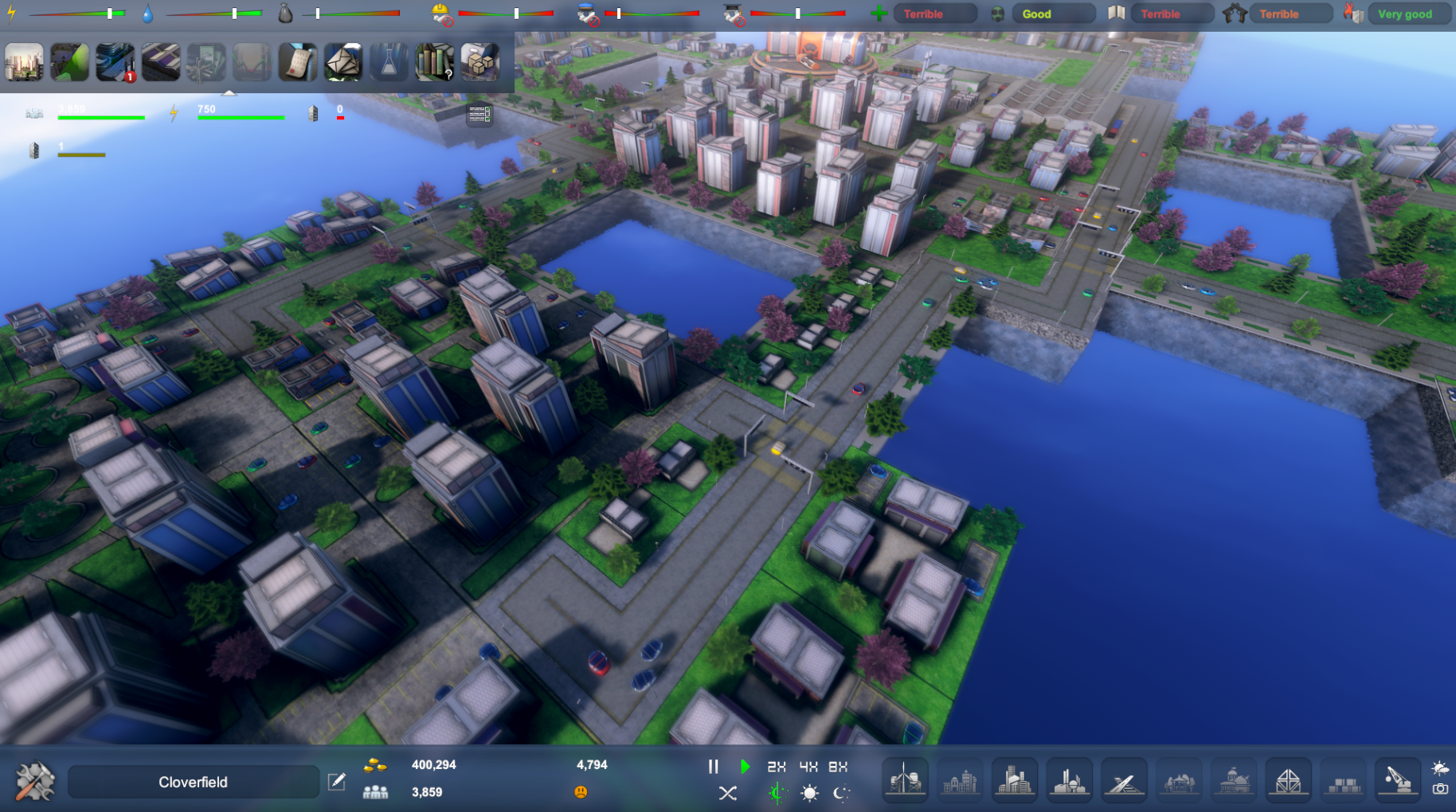 The trade overhaul is in the works. Mainly, this week I've worked on separating the bonds related functionality from the trade panel. What is currently known as the resource panel has also been added into the trade panel. This should prove more logical once it's finished. Trade and overall resource management will be under one panel, and joining bonds will be currency, currency depreciation and interest rate setting. More on the latter next week.Trade functionality has also been changed a bit. First, what has been refered to as "direct trade" has been removed. You can no longer buy resources and instantly receive them. Now, you can instead place an order of 500 units of a resource and it will be delivered over time. This, like the direct trade, costs extra. To enable trading contracts, a customs house has to be built. Trading contracts work the same way as before, except you will now be able to set indefinite contracts that expire only when you cancel them. This will allow players to build wealth using trade in a much more natural and less time consuming way.
Trade yields have also been raised. This means you can expect higher costs when purchasing resources, but also higher revenue when selling.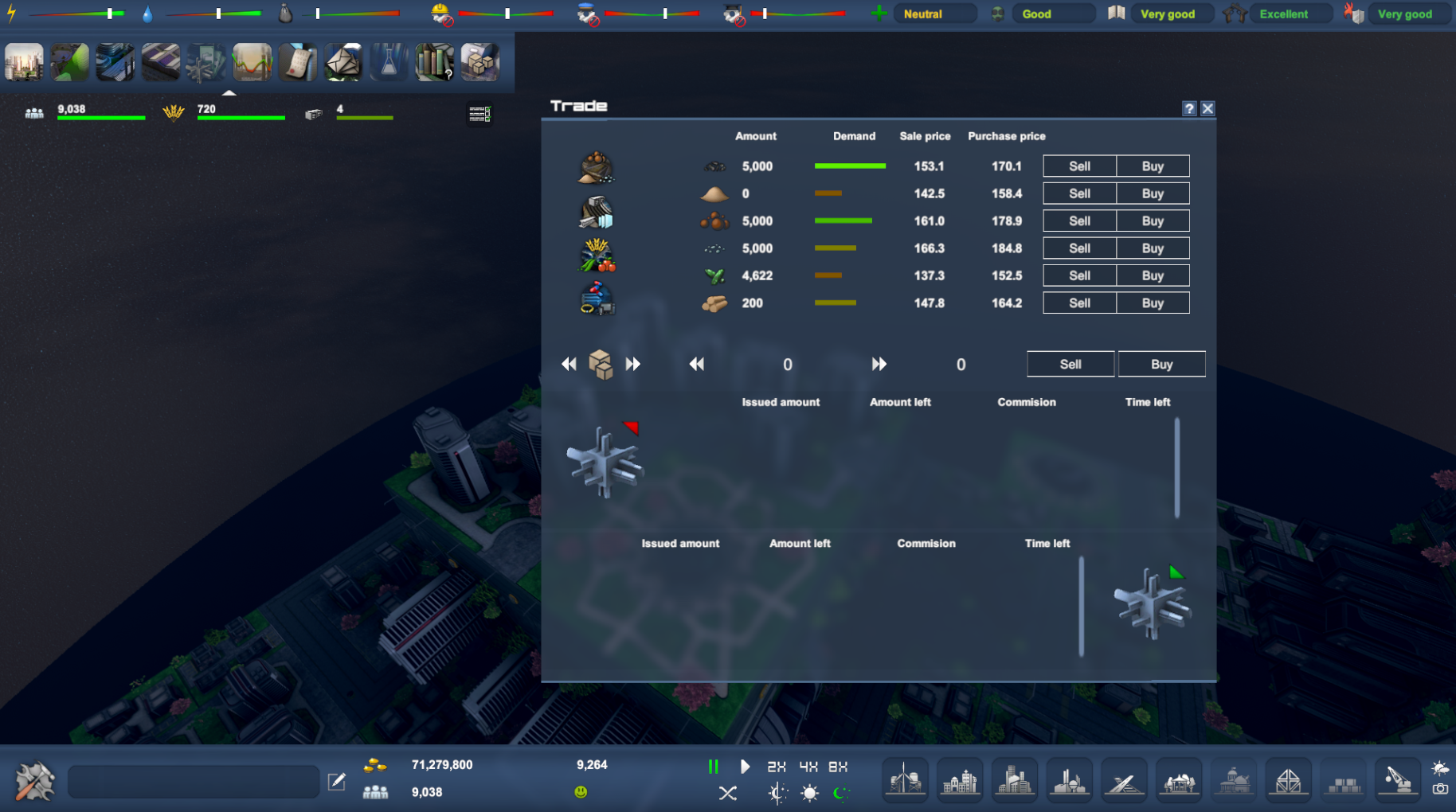 Another feature that is in the works, is that unlike before, each resource will be given its own demand function. Before, the pricing on a resource depended on the global economy and on how much you had traded in recent time. Now, there are four demand functions - raw materials, building materials, foods and consumer goods - that determine the demand of the respective groups. On top of this, a random demand offset will be added to each resource. Like before, the amount you have traded will also affect demand slightly.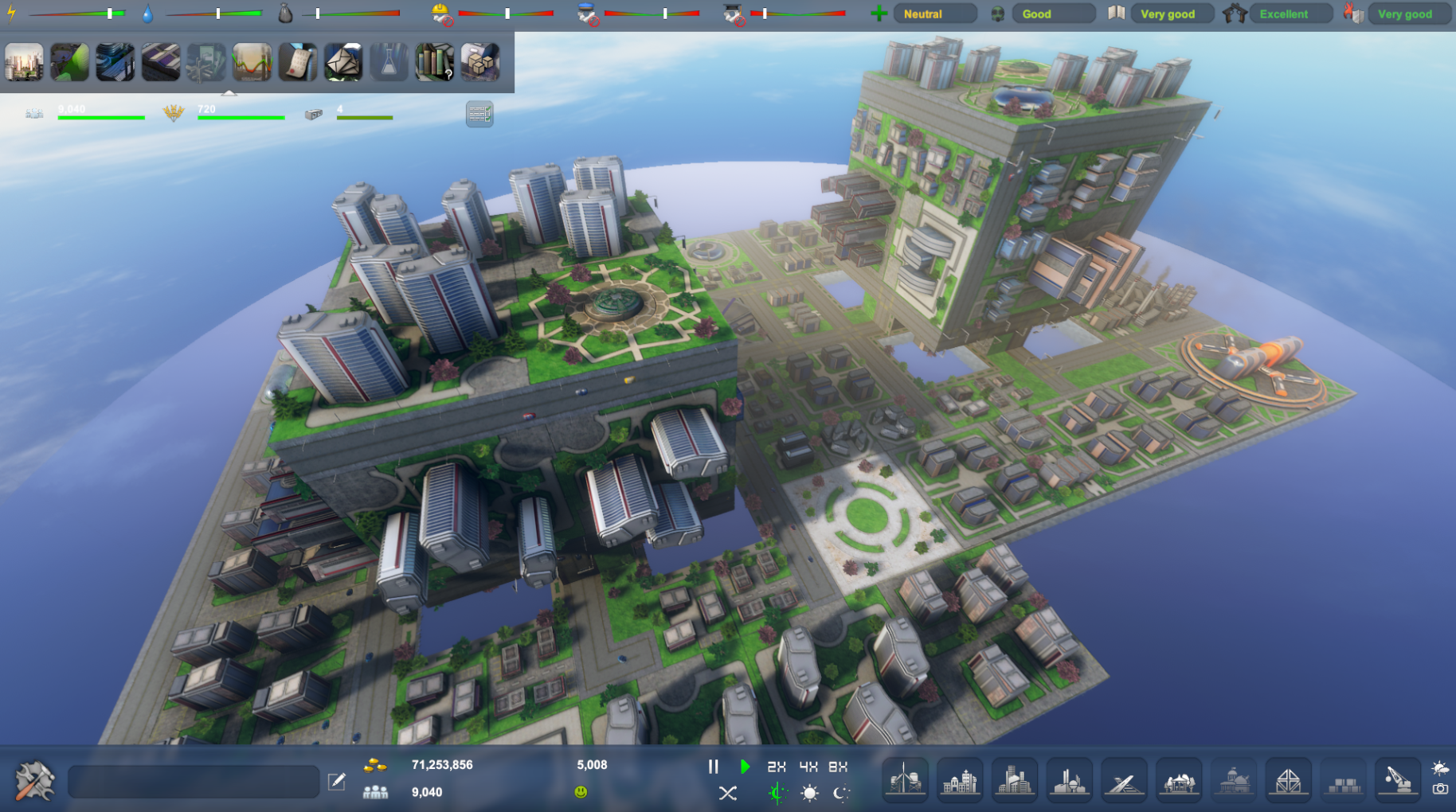 Inflation is also making its way into the game. This means cities will now be given its own currency that needs to be managed. Generally, things that are isolated to the city itself will not be affected much by the strength of the currency. Building maintenance costs will remain the same, as will tax revenue. Where the presence of a currency will mostly be evident is in trade, where a strong currency allows you to buy resources cheaply, and a relatively weak currency will be benefitial when exporting. Wages and production output will be affected slightly be the strength of the currency.Overall, these changes will add a new layer of complexity to the game, but with the additional help documentation I'm working on and after giving it a go, I think most people will find it nifty.
I've also continued work on controls, tutorials and help texts. More on this next week, as well as more on trade and currency.