I'm still really hoping to get out the v0.1 demo for Cloak around the beginning of November. Unfortunately, that meant some sacrifices. This demo won't have three levels as I had hoped; in order to get something out the door, it's really best for me to focus on polishing a single playable demo level. Skill trees as well, although they are rudimentarily implemented, will likely not be included.
However, I think there will be a decent amount of features included this time around. I have the emblem collection system up and running fine, and there should even be a few tutorial messages popping up to help new players. One of the biggest changes was going from the 3rd person free camera view to fixed follow camera. This will allow for some interesting dynamic camera movement (and has actually been much more fun to implement). Also, the previous 3rd person free camera was silly for a co-op game. It would have required split screen for multiple players, which just doesn't suit the cooperative feel I'm going for.
So, the v0.1 demo will include The Cragway, a molten-lava introduction to the simple gameplay elements of Cloak. [Coop will not be included in this version]
The newly implemented camera system is really nice because it allows for more well-defined camera angles throughout the level. From high-level views...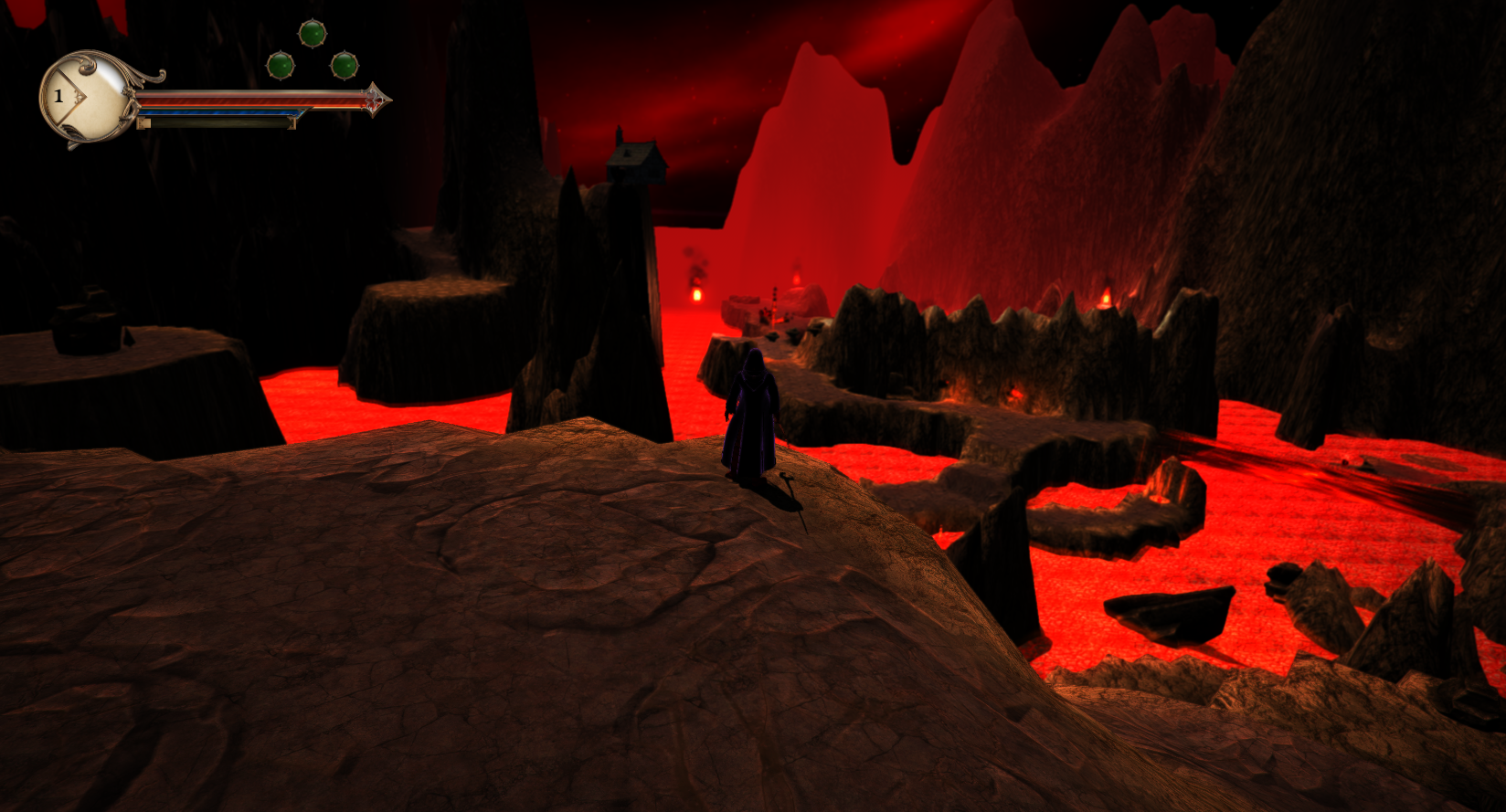 ...to easily changing the angles for smooth panouts...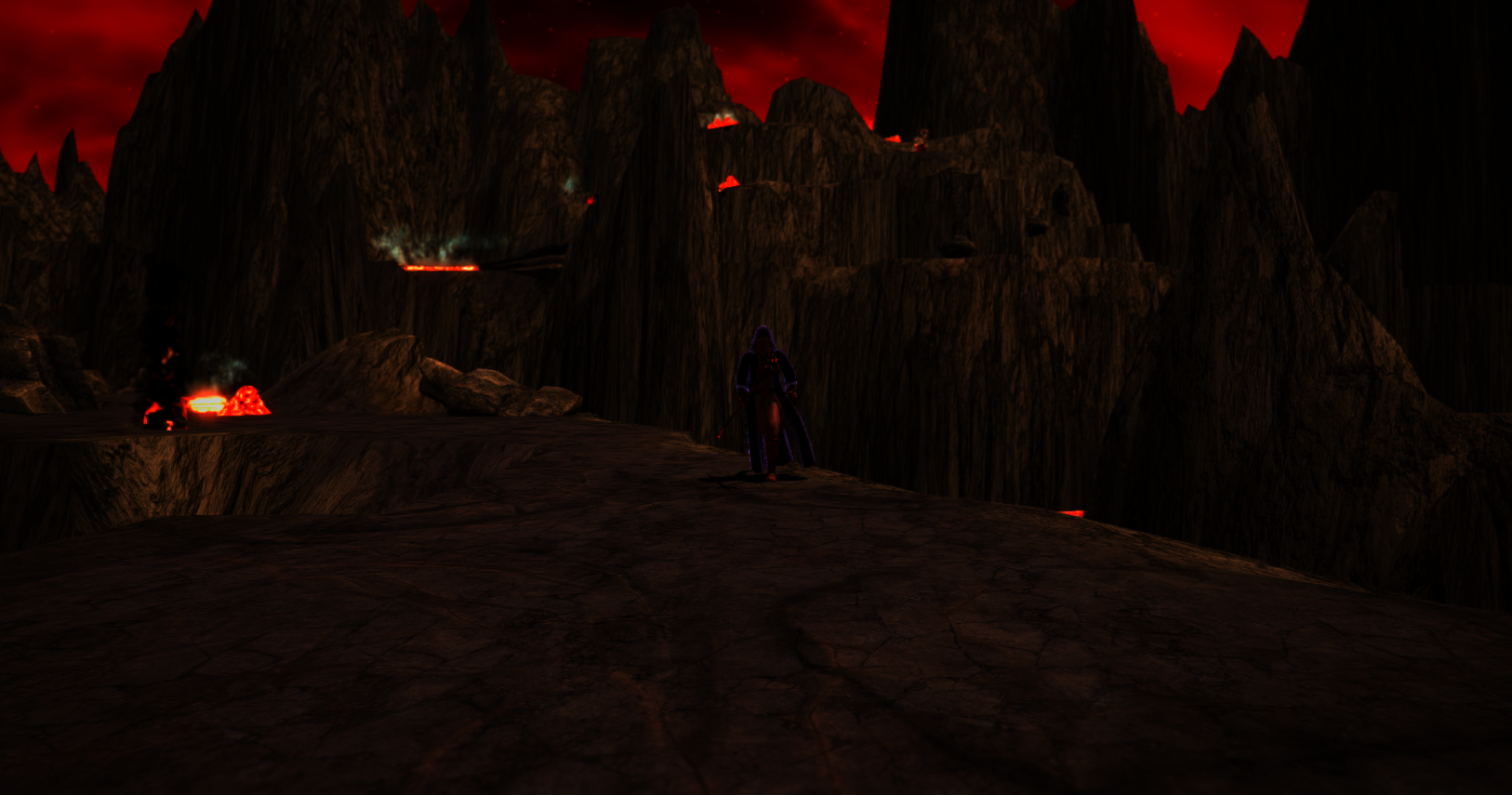 ...and even some interesting gameplay changes like top-down.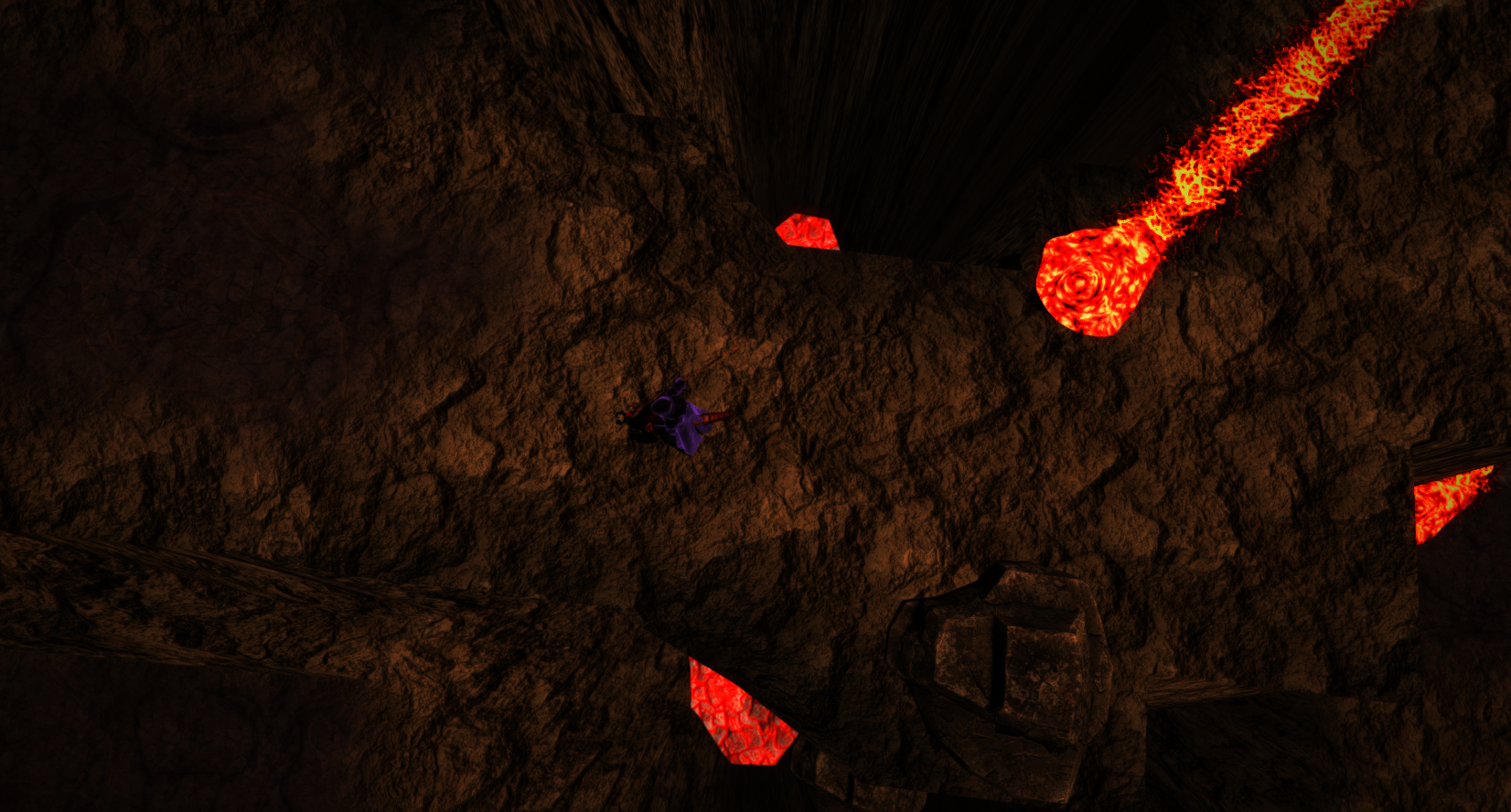 Creature Spotlight
Magma Ooze

It may look and act harmless, but these little guys are rigged to explode at a moment's notice. If you happen to be near enough, say goodbye to a sizable chunk of your health and get blasted across the screen. Good luck avoiding a quick and decisive lava death after that.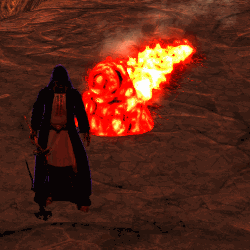 Teaser upcoming features:
Find and craft apparel to add bonuses to your character and make yourself look unique.