Firstly, development of the game has been progressing alongside the Kickstarter at a good pace. Art Director of Rite of Life, Joshua Watts has been developing the Mountain Pass area further and would like to share a bit about what he's trying to achieve with his approach.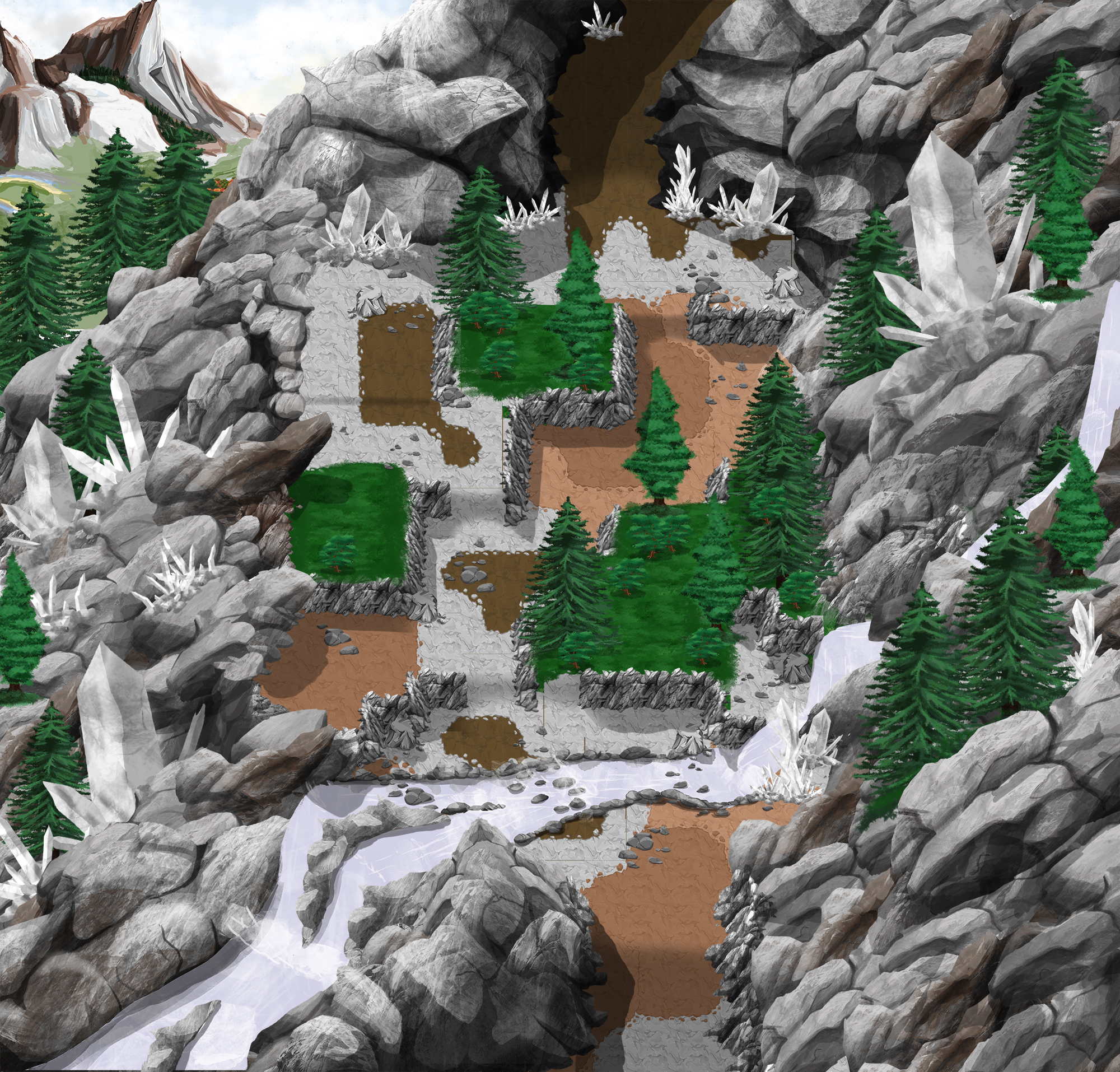 "The mountain pass is a dangerous but wondrous place, filled with steep cliffs, beautiful vistas and dangerous creatures. This area is a long winding path up through thick forest and crystalline structures, through flowing ice cold steams and tight passages. The mountain pass is designed to feel like an adventure of its own. Exploring this area will be a challenge for the players, you will have to prepare if you want to reach the summit. The mountain pass is the first journey the player takes out of their comfort zone. So creating an environment that both; fits with the world and feels completely different to previous zones is important. I strive to give each environment in Rite of Life a unique feel, though grounded in reality. This area, while a mountain pass, is littered with streams and caves as well as sporting large crystalline formations that glow and change with the seasons. The mountain pass will test new adventurer's strength and promises great rewards."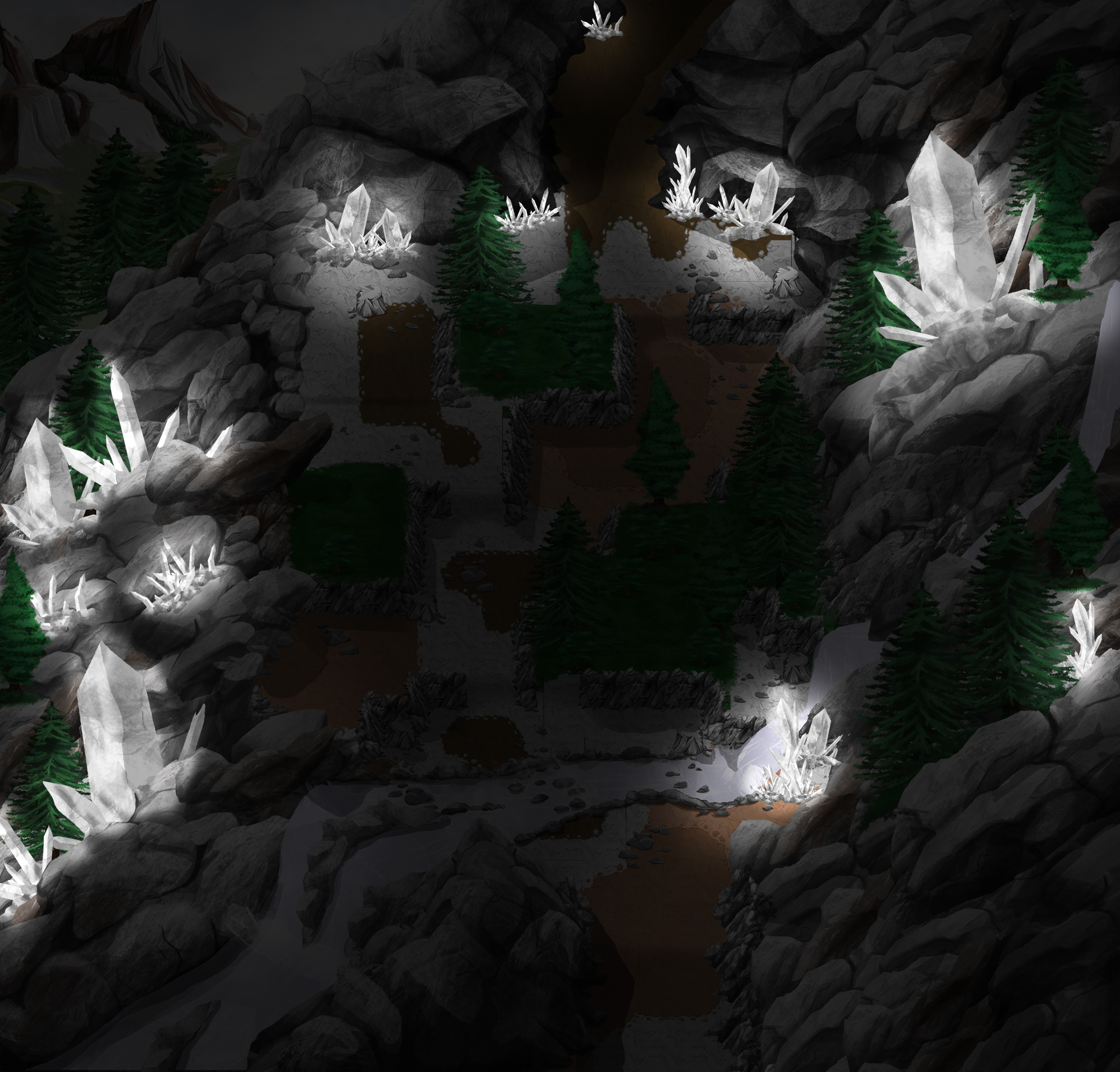 Joshua Watts - Art Director
FAQ
Okay, we'd also like to take the time to answer and explain a few things that quite a few people have been asking about.
Will the game be released on handheld and/or consoles?
We have already applied for the Nintendo license and are currently working on our Microsoft application. Our goal is to release Rite of Life on as many platforms as possible so whilst the current answer is no, it won't be. Please rest assured we're doing all we can to release them on handhelds and consoles.
The character moves quite slow, will you be able to speed this up?
The character animation will be improved, we'll be adding more frames in the animation very soon. There will be a walk and sprint animation so you'll be able to move the character much quicker than shown in the trailer! You'll also be able to move 8 directions rather than the traditional 4.
What is the game being developed in?
Rite of Life is being developed in the Unity engine.
Will there be multiplayer in Rite of Life?
We currently don't have plans for multiplayer, however there will be multiple minigames within Rite of Life of which we're considering the possibility of how multiplayer could work with them. So for example if we were to hit the virtual pet stretch goal, we're considering allowing it possible to race against your friends pet/s. This is just an idea at this stage however so don't hold us to it.
What languages will the game be available in?
Currently we have people on board to provide French, German, Portuguese, Portuguese (Brazilian), Japanese, Indonesian and of course English. We're actively searching for more people who could help localise our game in other languages. So if you know anyone with localisation experience, who is fluent in English and a language we currently haven't listed, please don't hesitate to get in touch.
Finally we'd just like to say a big thank you to everyone who has pledged so far. The feedback on Kickstarter, IndieDB and Steam has been great and is really inspiring. We're working our absolute hardest to ensure we deliver Rite of Life to the standard you expect we expect. Your feedback is essential to us so please keep it coming.
Jonathan Ridgway - Creative Director