In 2018 our game Antigraviator won the indie DB editor's choice award for best 3D graphics! Today we are back to announce a new game we are working on!

Rise of Humanity is a deckbuilding roguelite turn-based strategy game. Defeat enemies, loot cards, strengthen your deck!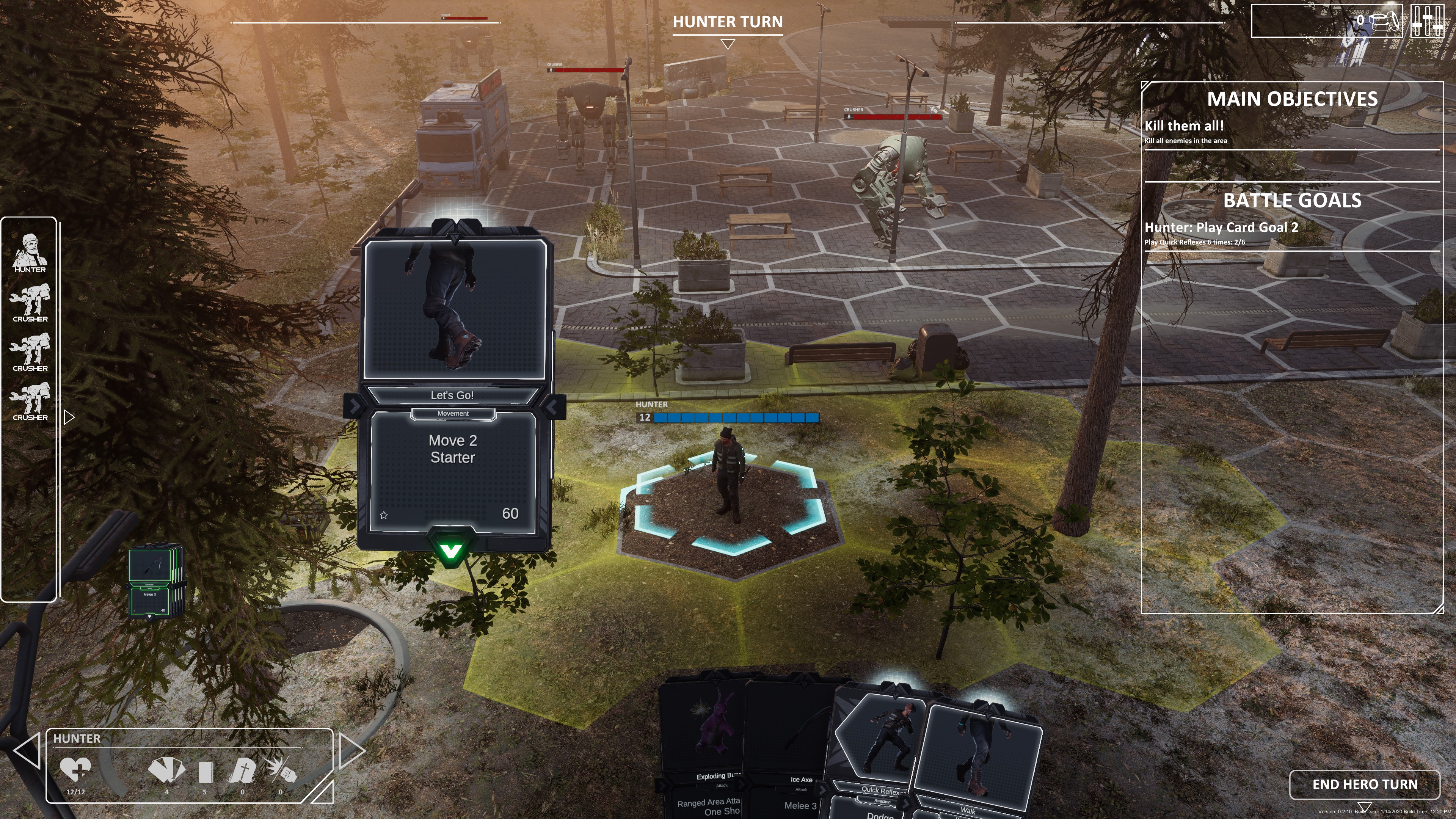 Take up to 3 characters on a mission. Each character will start with a deck of 10 cards. So, for each of the 8 playable characters you you will have to build a deck while playing the game.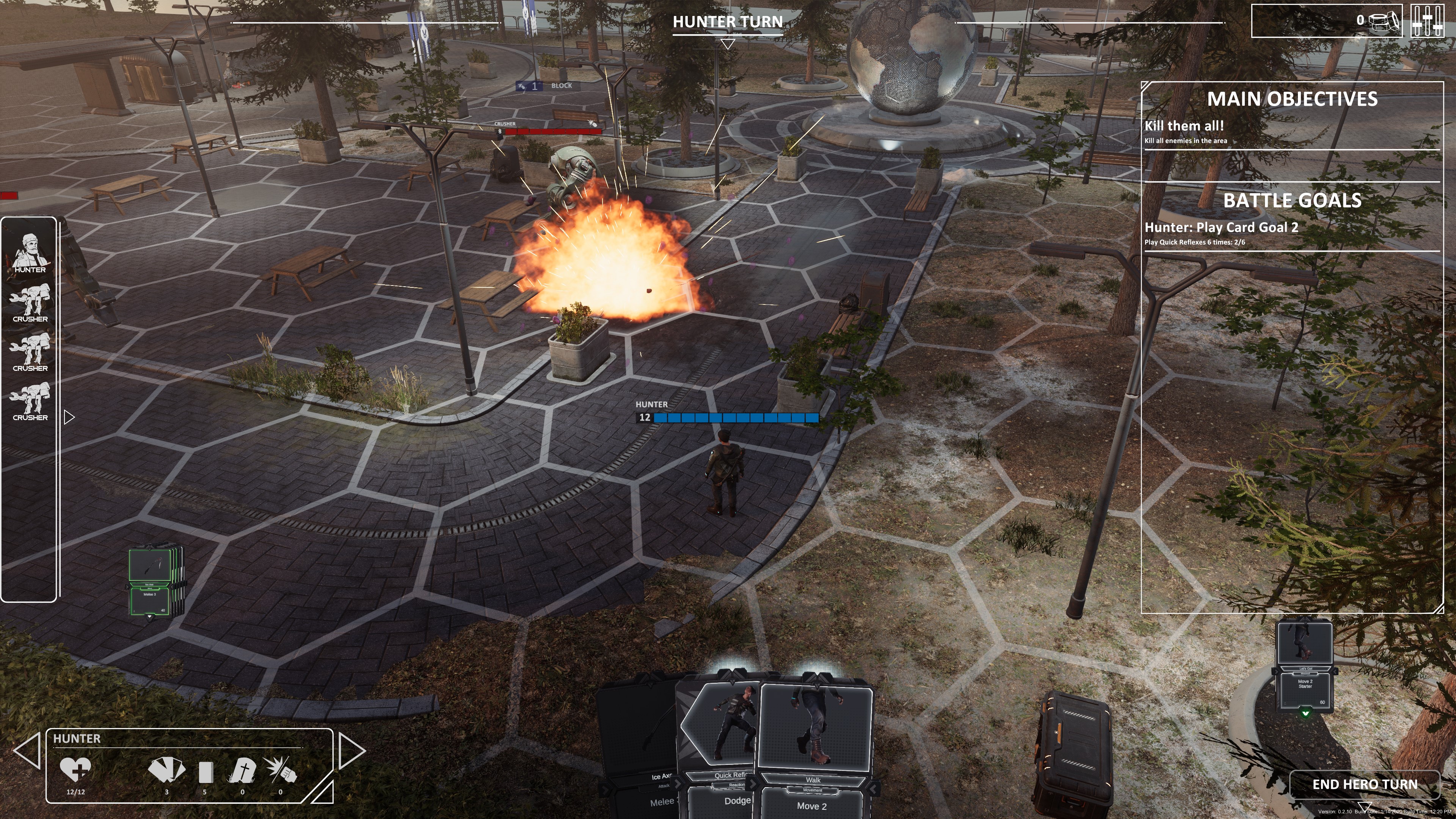 Cards you loot can be merged into new cards or upgraded. or even merged together into completely new cards.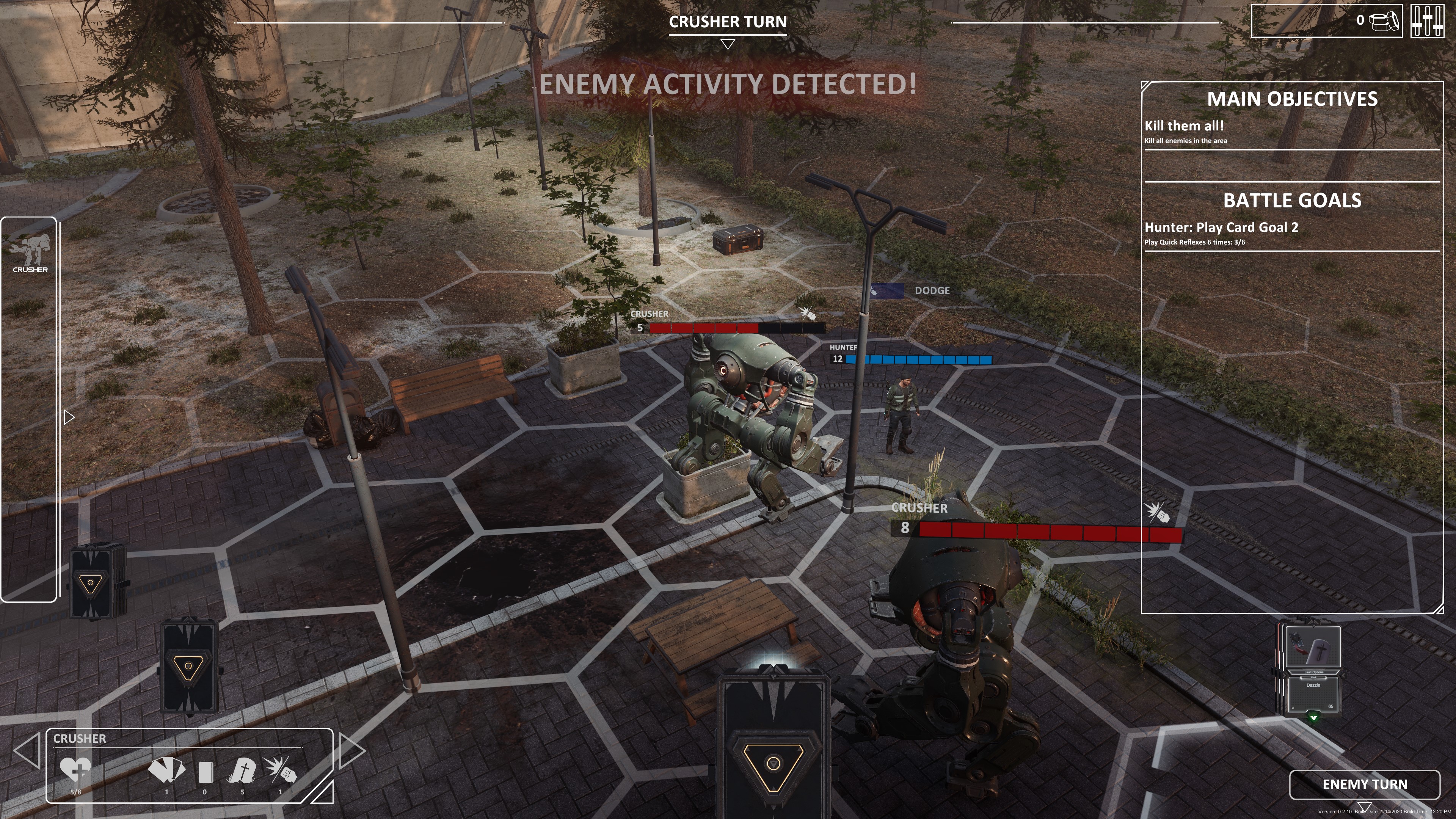 Each mission is played on a hexagonal grid. The cards in your deck represent the actions your heroes can take.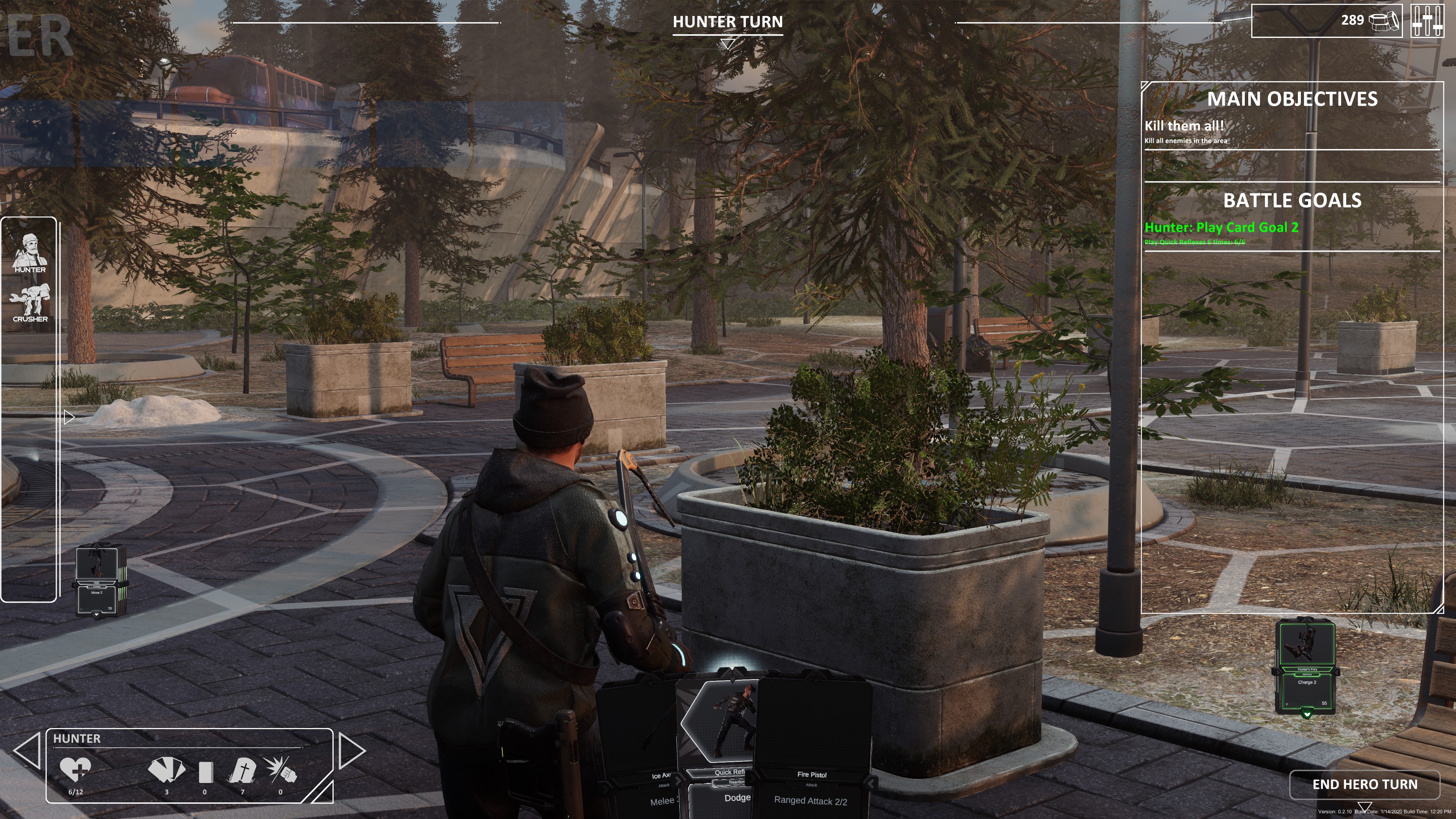 On each mission the characters you bring will have their personal battle goals. Complete these battle goals to skill up your characters.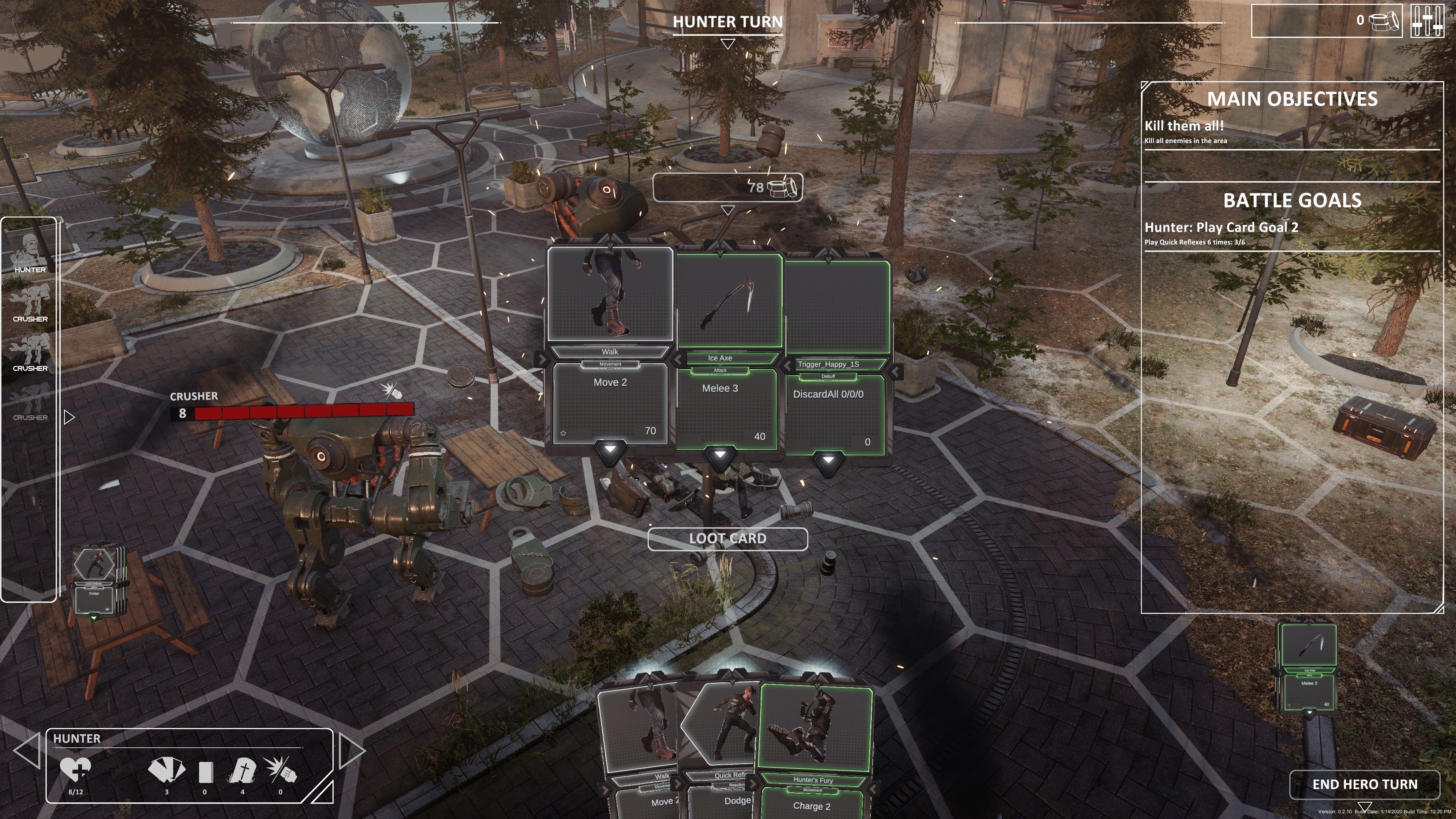 Robots have taken over an annihilated humankind. The characters you control are part of the last survivors. Lots is at stake!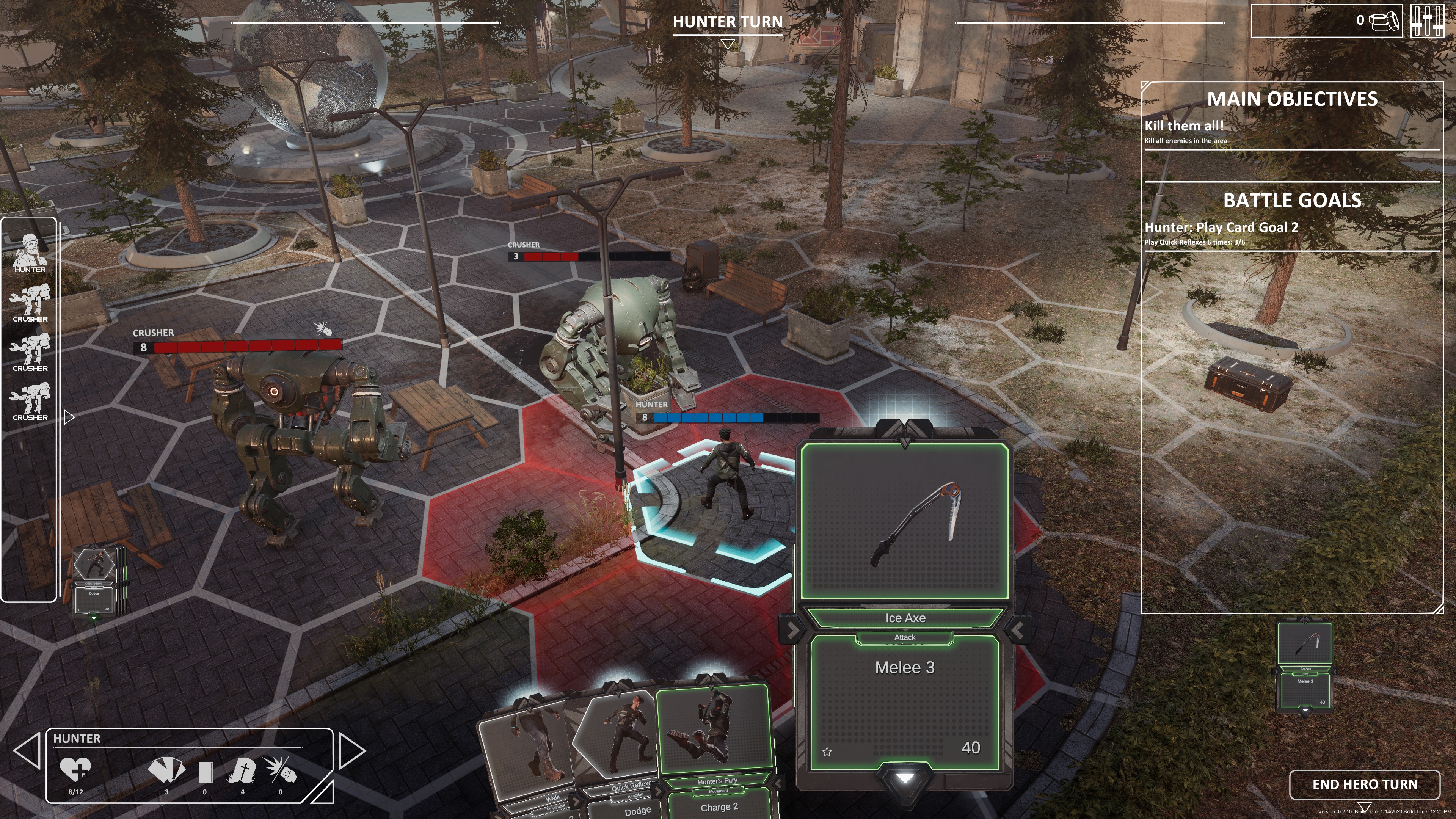 Get ready for the fight of a lifetime as you are responsible for the rise of humanity!