So here we are. A little piece of gameplay as a Rin. Some sounds are not assigned, some are not even made. Lem voice is a WIP so dont be harsh. Or do, we need some feedback, lol.
Also i`ve uploaded models but dit not bother with scetches. But they are so awesome & i GOTTA show them.
concept stuff is by Andrey Terentiev. The turret and Mechanic_2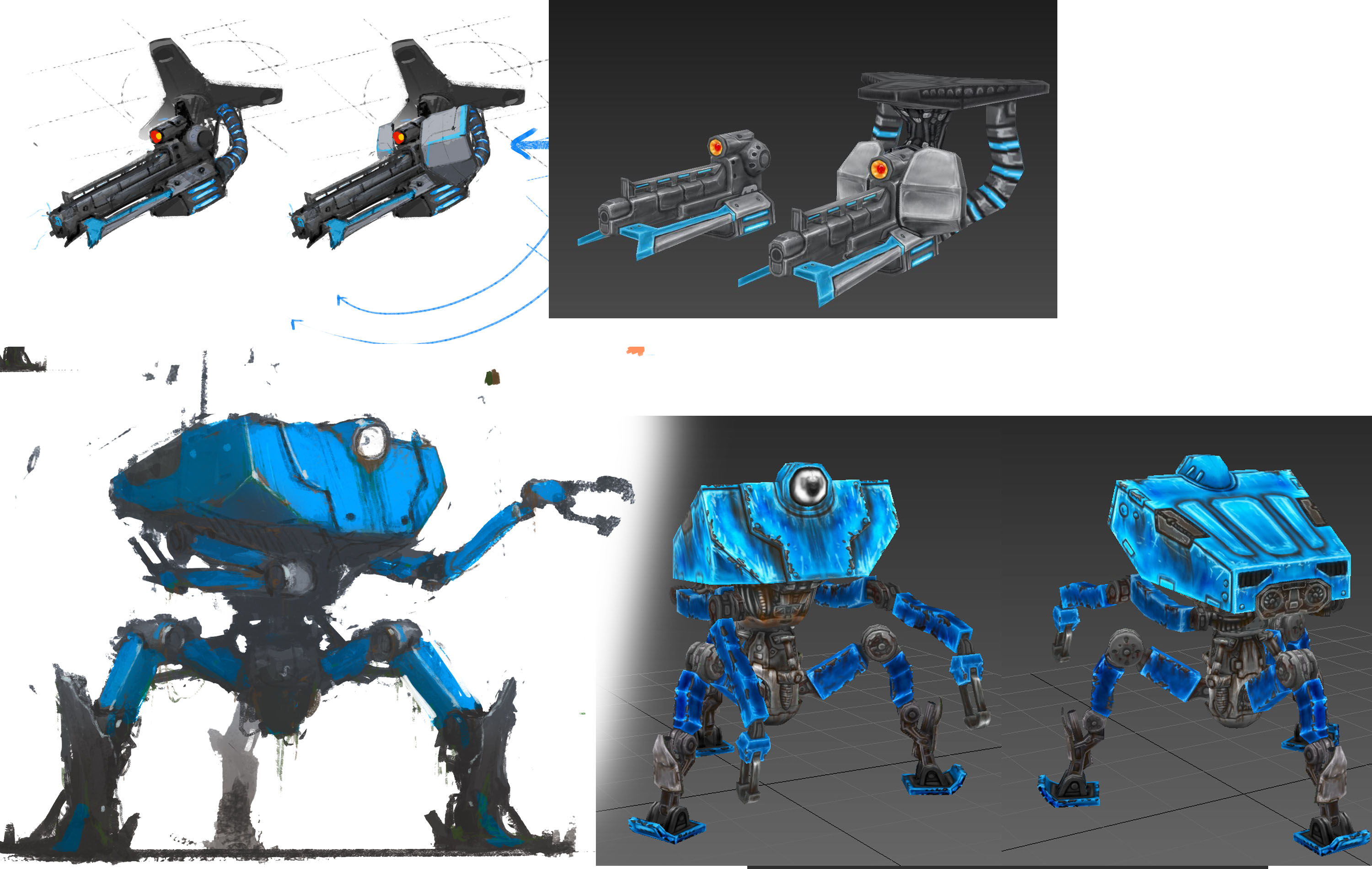 "Why u stare at me ? its because im fat ?"
Another turret, also by Andrey. You got to slow down on that carbs baby, you can barely walk through doors now !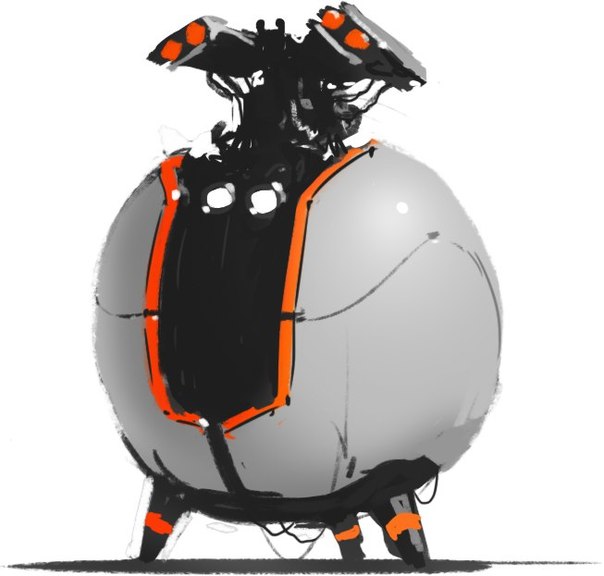 This what i thought Lem shoud look like. Dat smile, lol. Cmon dude, humanity vanished a century ago, wash dat smile off your face. Thats better, soldier ! Gimme some of that grimdark, will ya ?
Had to redesign a bit while modelling. That thing just did not look serious.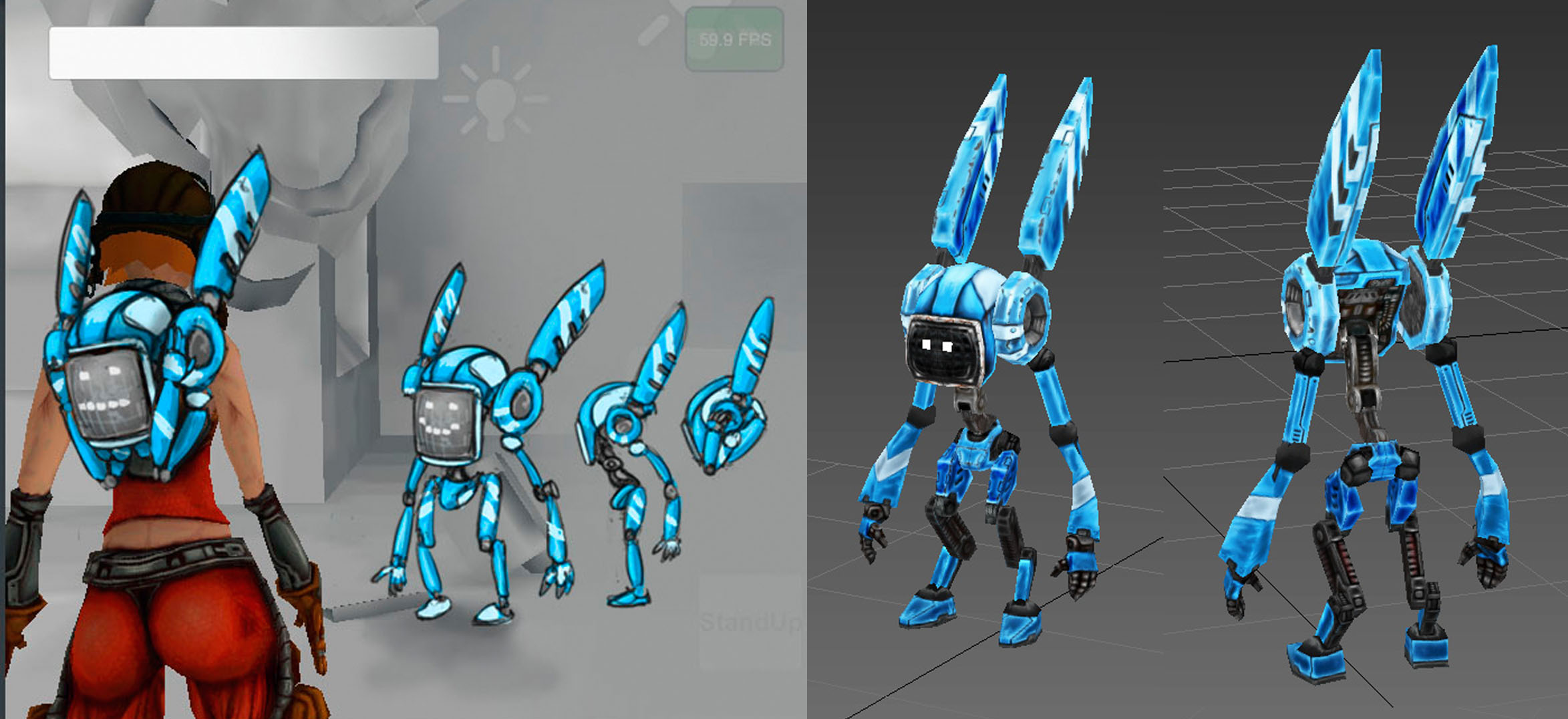 Aaaaand guess who ? Maura tribe chief !
Who need that fancy tablets and computors to make awesome scetches. Pen`n paper are all that real men need.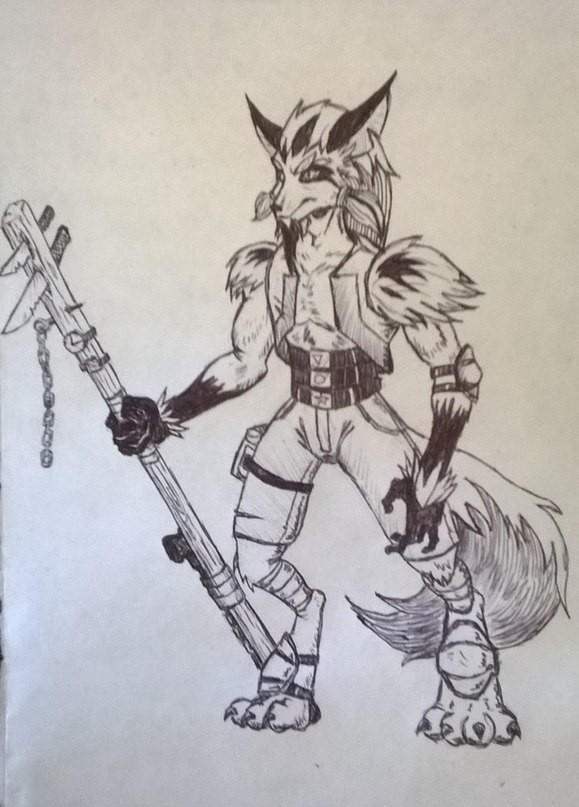 Up next on the RAVEN RED series :
"Cmon baby, get in ! Cmon, i got a big gun, lets go fly and kill stuff, JUMP IN, CMON!" lulz