Hey ModDB. We have recently reached 200 watchers, thank you all so much for your support! I encourage you guys to tell your friends about the mod so we can get to 300 and perhaps even higher. It would be much appreciated.
Anyways, we have a small update here for you guys. The uniforms from the previous update are now rigged an ingame thanks to Joseph. The hat in the first image and all the boots are from normal NW. Betaknight is currently working on making some proper WWI shoes.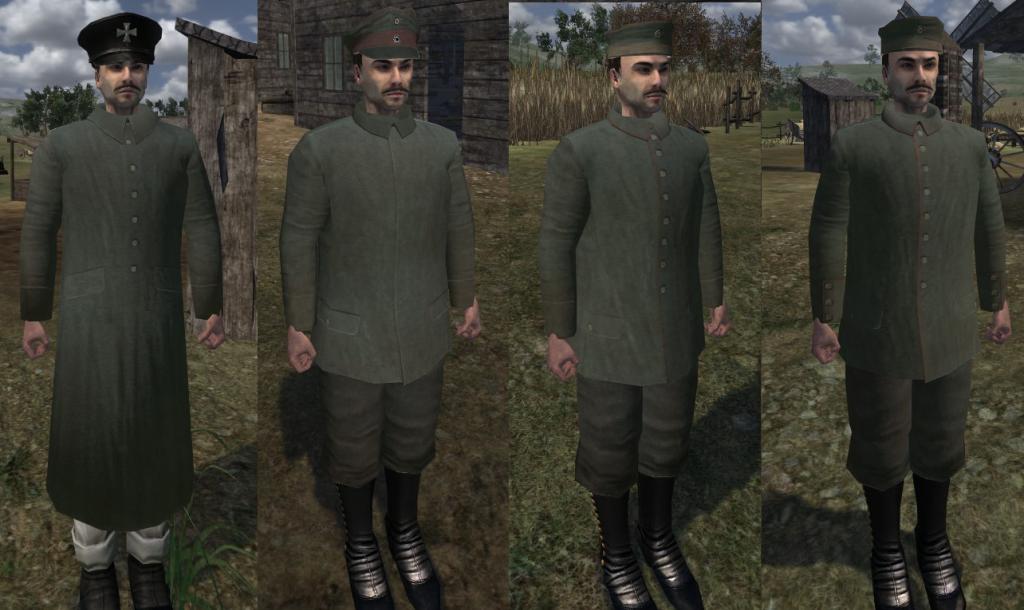 We have two new hats, both modeled by Hudson/Wolfy and textured by Rigadoon.