From the start we set out to give the player as much control over their character as possible. This makes for really deep gameplay and lets players develop their own play style, and find unique routes through the levels. Unfortunately this also makes the learning curve pretty steep.
We didn't want to make the game easier by making the level run on only one 2d plane, as this would take away one of the major features that makes the game unique, challenging and a lot of fun. In the following images you can see how this gives you a lot of options from a single starting point: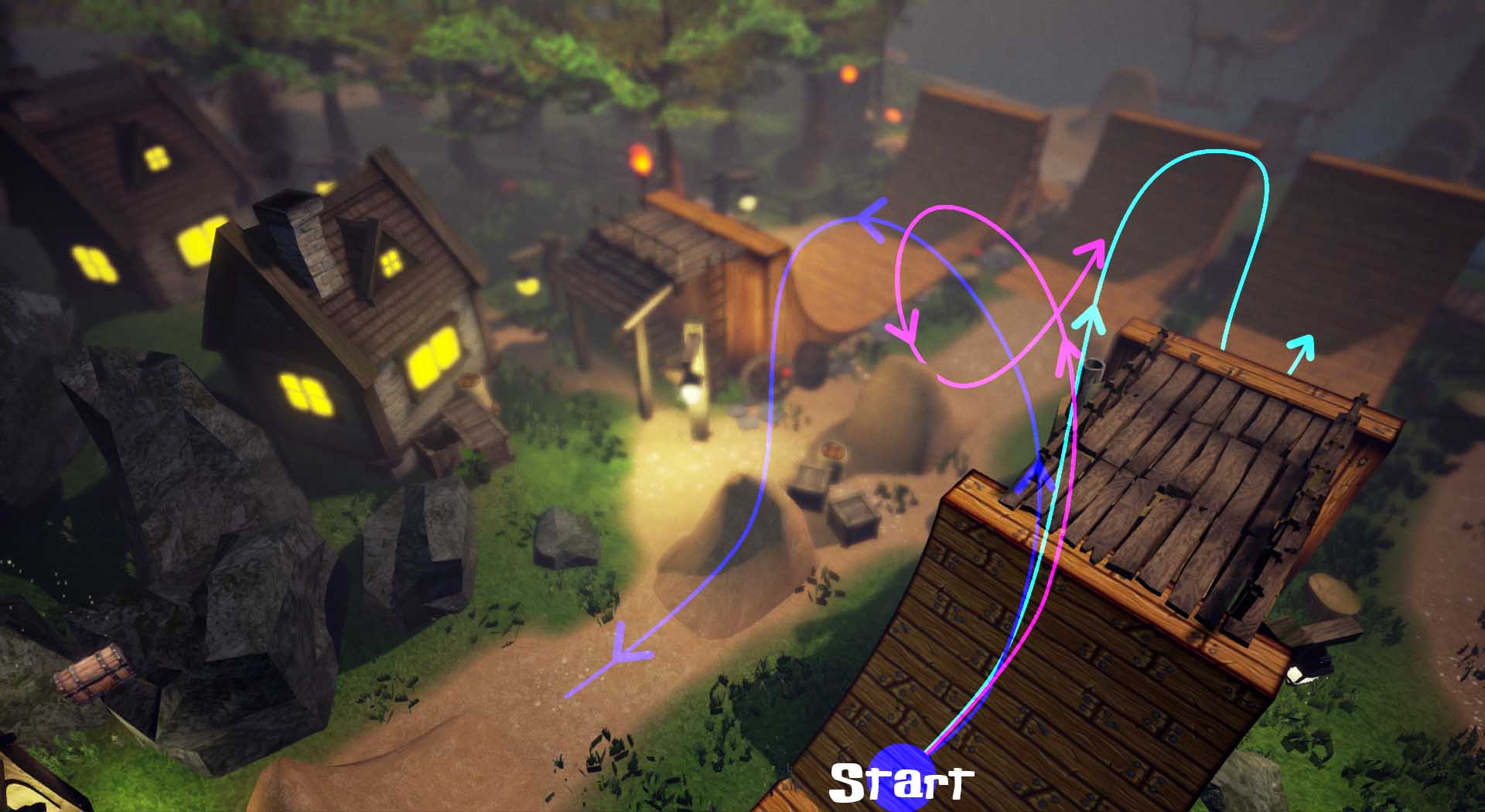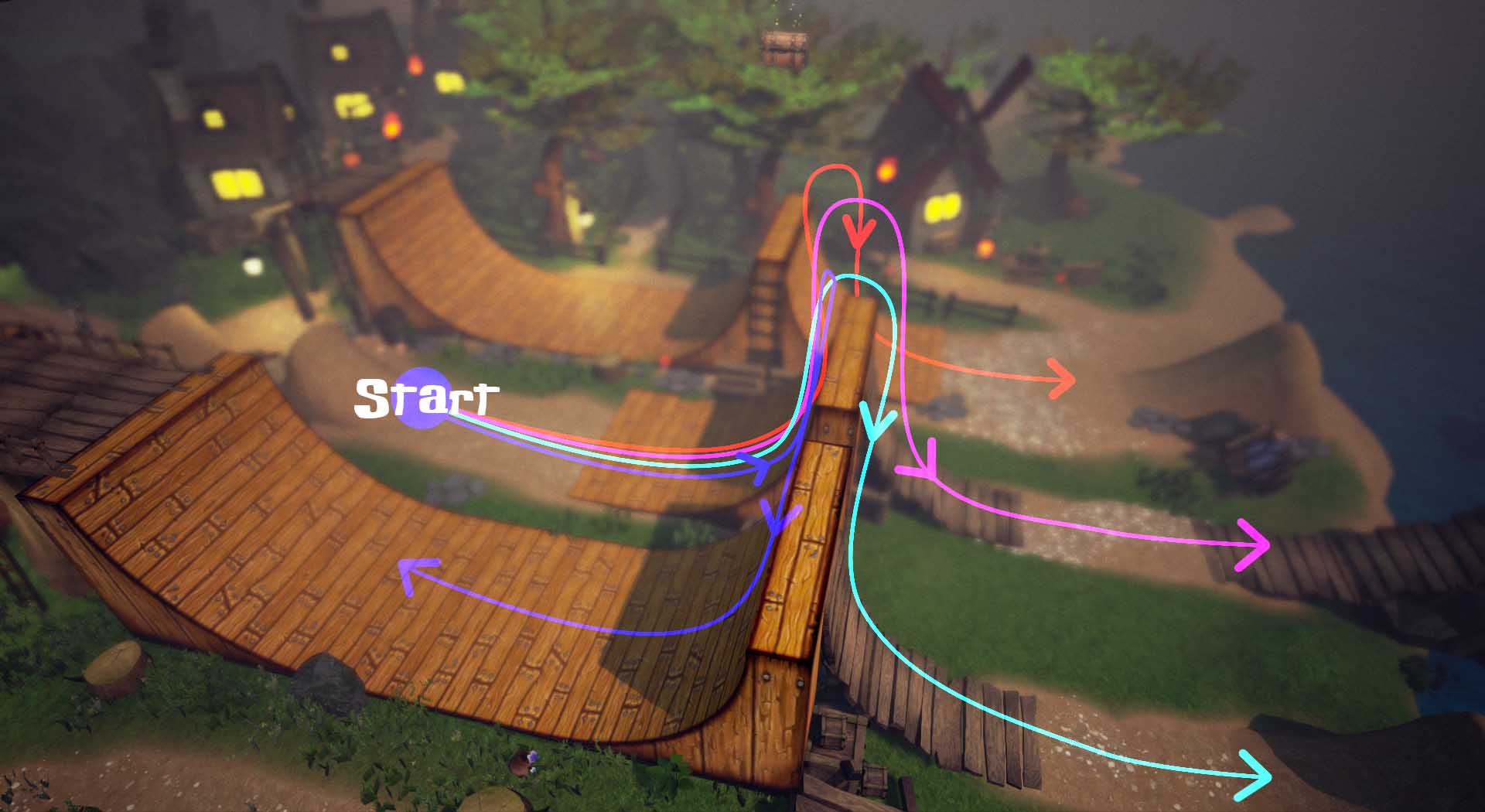 As you can imagine in the following image there are quite a few different options for the player to find and discover themselves.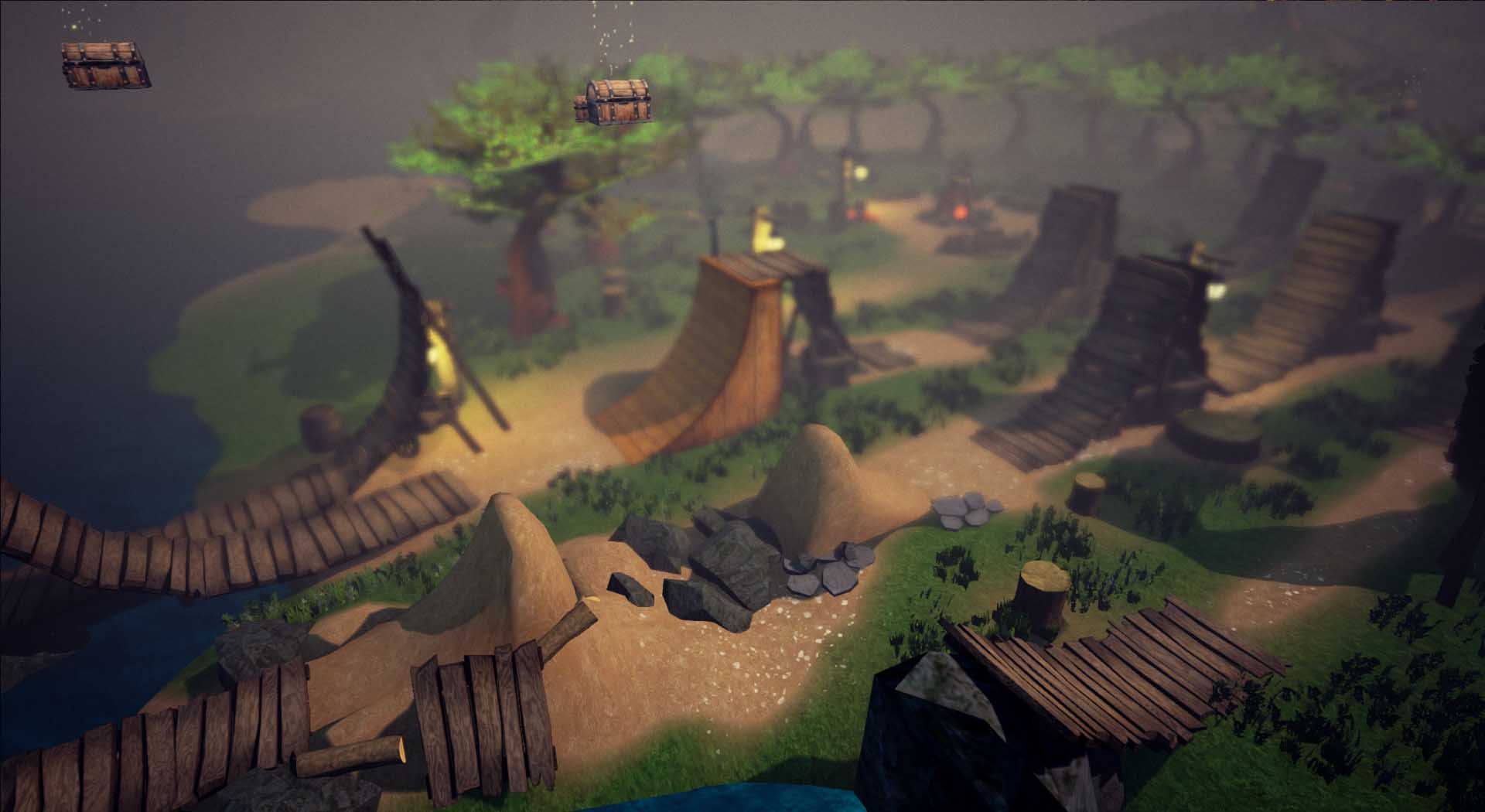 A lot of players struggle getting to grips with all the different mechanics of the game, as it can be pretty intimidating having to learn all the concepts at once.
After a lot of feedback from players we have come up with a way to ease new players into the game without sacrificing any of the depth.
Because we allow players to select their own transfer directions through the level, there is a lot to think about when playing. A solution we've come up with, is to create an Auto-Transfer-Assist system that the player can enable in the Options Menu. When activated the player will transfer automatically and follow a path set up by us.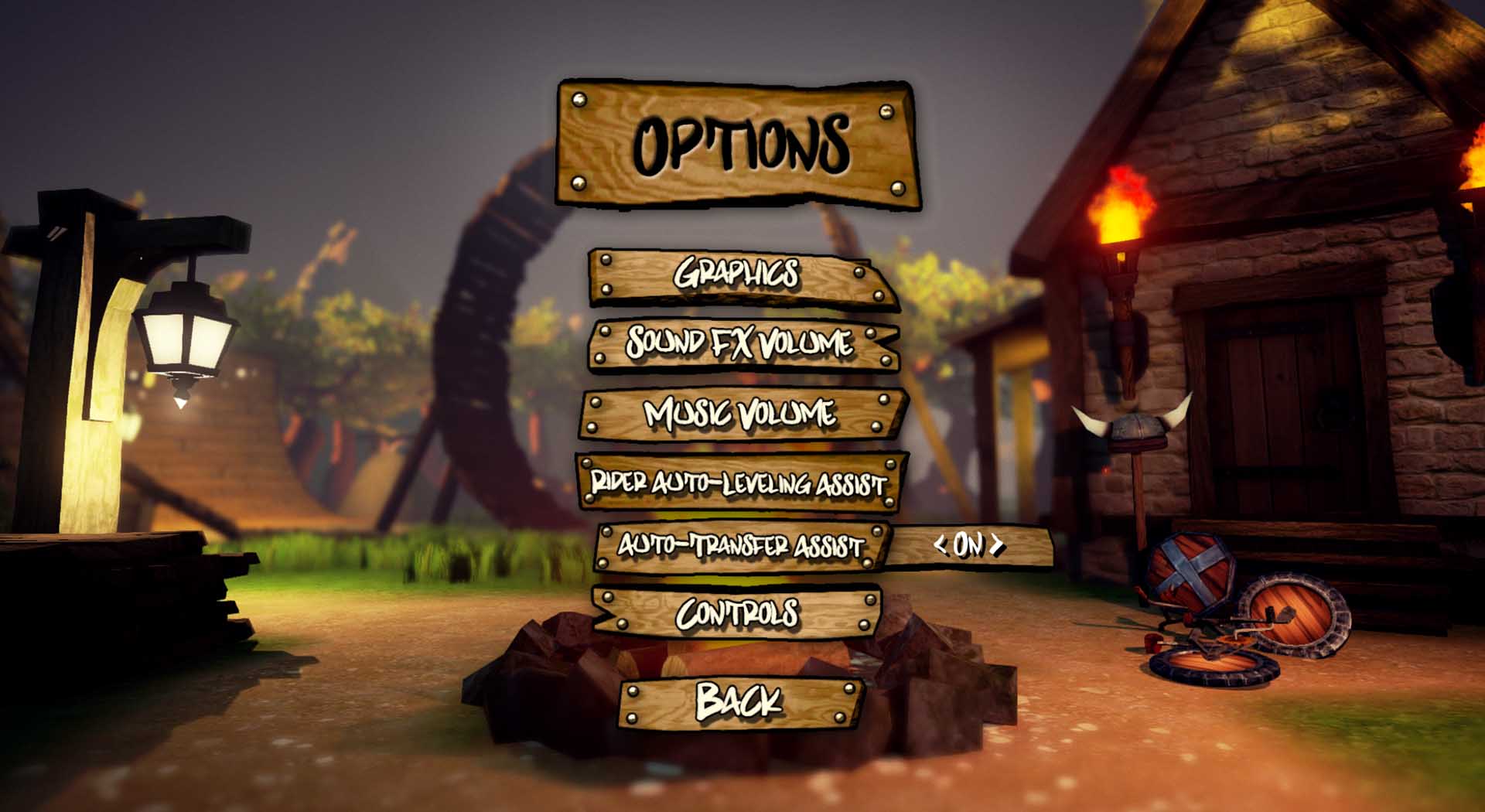 This allows players to get comfortable with the basics of the game like jumping, riding and doing tricks, while the system takes care of the transferring. This also serves as a way to show player what types of transfers are possible in the game, as you can combine different transfers as well.
We also added a new Level to the game that will be a bit simpler than the current first level, as we found that the jump in difficulty from the tutorial to the first level was a bit too big. This level to sits in the 1-0 position and is also available from the World Map.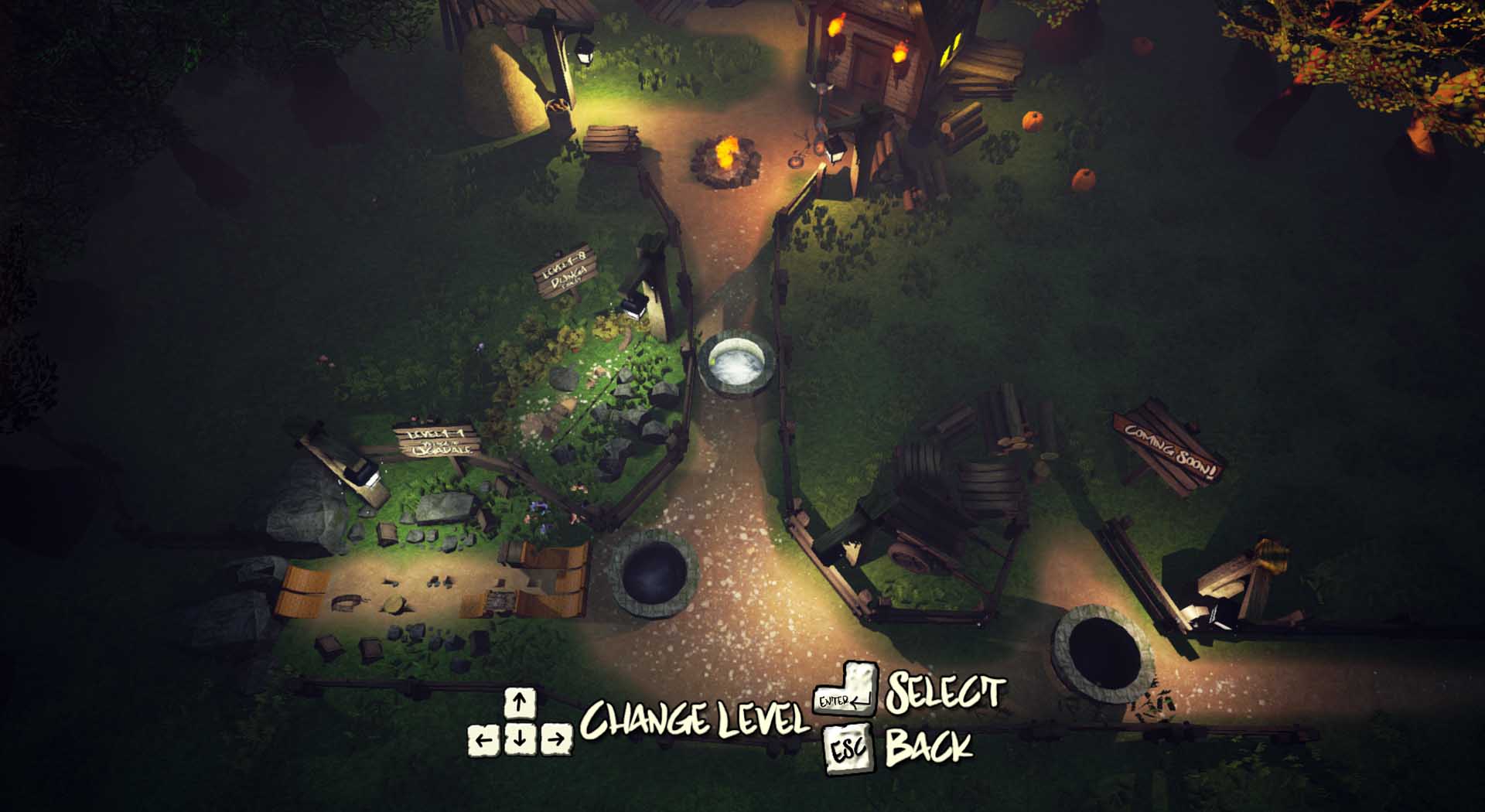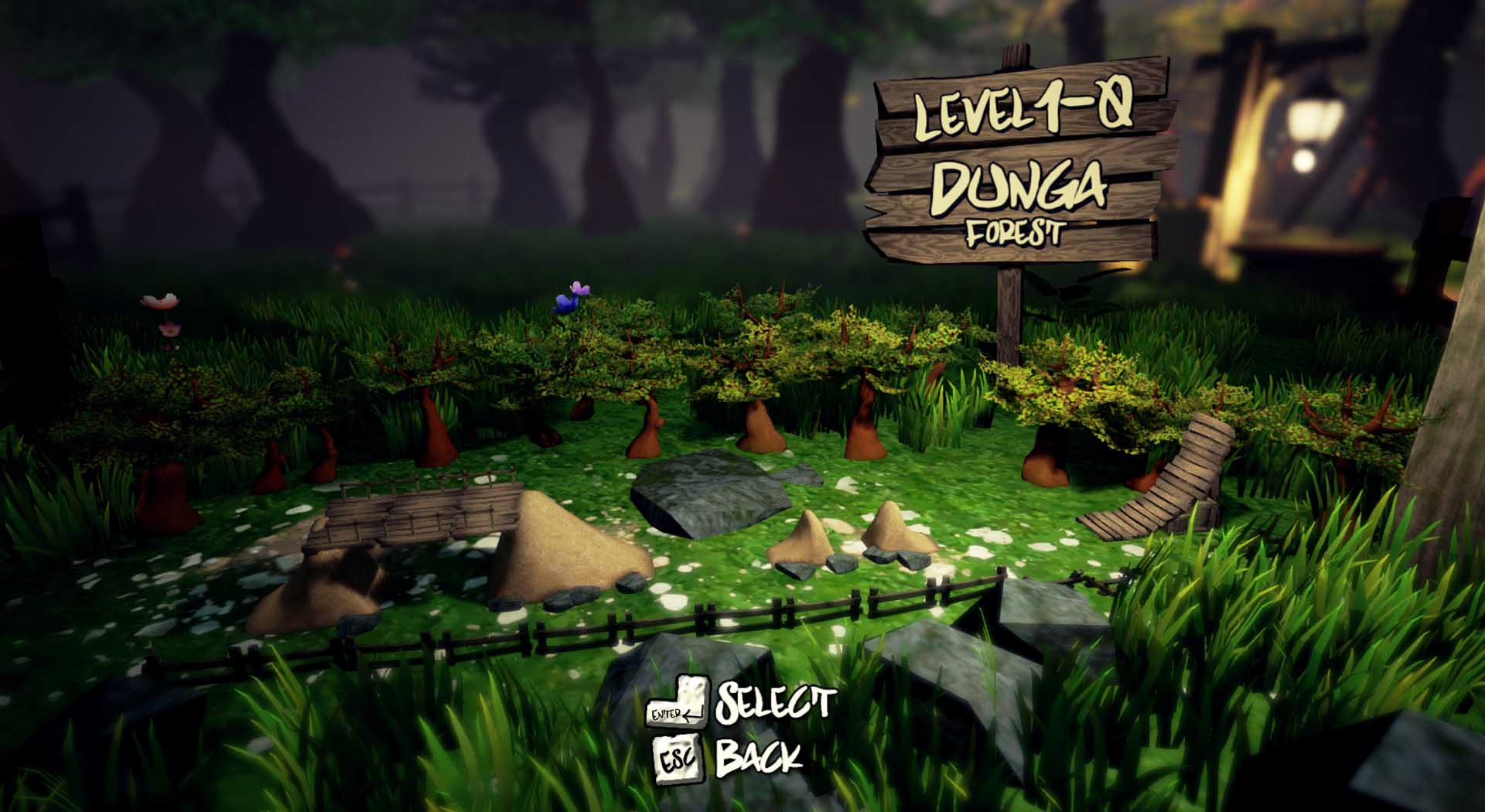 All these new features as well as Local Multiplayer will be available in the upcoming release, that will be out next week! It will be another FREE Alpha version and will available for download right here on IndieDB! Until then you can already play version 0.0.2.1 for Windows, Linus and Mac right here:

Thanks for your continued support!
Karl