Hello, IndieDB! I'm new to posting here, but I've lurked around regularly to check out new indie games worth following.
Which makes it both exciting and a little intimidating to present you my first (almost) complete game and current work-in-progress: Rexzilla. A classically-inspired jumpathon platformer, Rexzilla is actually nearing completion (specifically, I have given myself one more week to finish it off and push it out the door).
I have kept a development log over at my official site (here) if reading about all the ups and downs of developing an indie game is something you enjoy doing. If not (and who could blame you?), I will try to keep my IndieDB page regularly updated with the game's progress as it barrels on to completion and glory (?). Or something.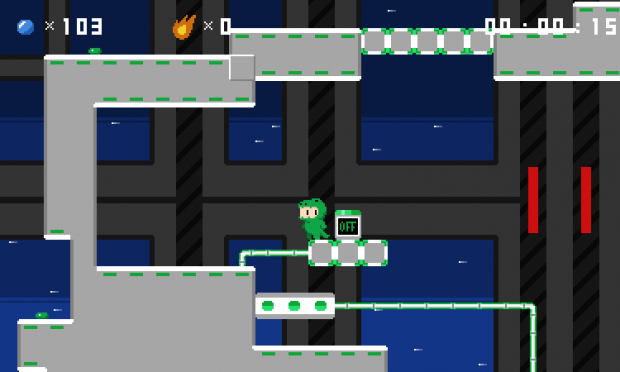 For now, here is a new screenshot! It has a button in it! What happens when you press it? Ooooh, the suspense!
... actually, it just turns on the lift below it. Sorry. I didn't mean to blow that out of proportion.