So, last week I somehow managed to cram in 73-ish hours of development time in a desperate attempt to finish Rexzilla by, er, yesterday.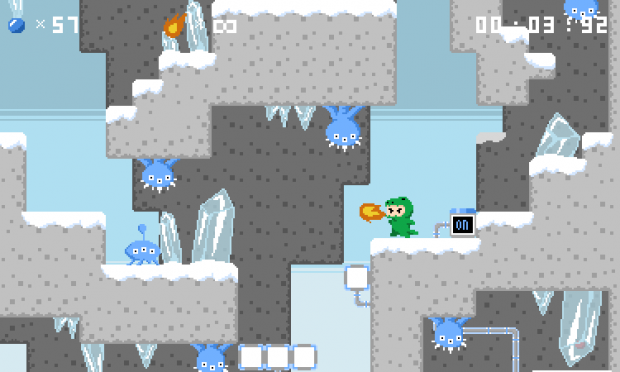 As the game is still not out, I think it's safe to say I didn't make it.
And now I am totally beat. I'm trying to get back into the swing of things, and hopefully I'll have some more positive news to post soon, but for the time being, I've decided to ease off just a little bit and let the last pieces come together.
For those of you who may have been waiting for Rexzilla, let me apologise for my tardiness - believe me, it bothers me too! But I think the extra time will ultimately be worth it.
I know it's hardly adequate, but please accept the above new screenshot in lieu of the full game.