Rexzilla is shaping up to meet my completion deadline of next Monday, and I'm trying to get the word out for launch. But my sporadic, half-asleep blog posts naturally have left a lot to be desired in terms of hard facts about the gameplay experience.
With that in mind, I'd like to break Rexzilla down in bullet-pointable features! Hooray!
...Er, but first, a quick (re)introduction: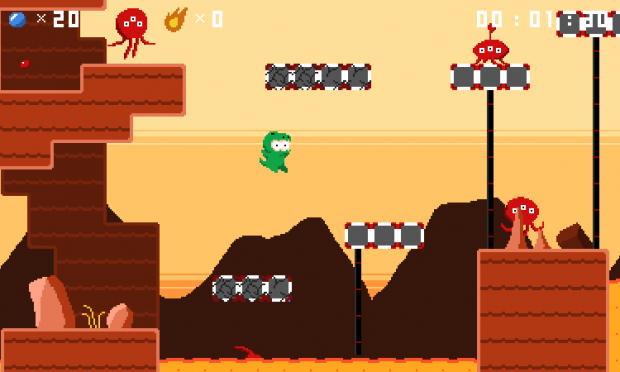 Rexzilla is a classically-inspired pixelly-on-purpose 2D jumpathon platformer. It follows the exploits of the titular half-boy half-dinosaur superhero as he attempts to recover his stolen gumball collection from an evil alien army.
The game features:
50+ levels of high-jumping, fire-breathing, alien-squishing goodness across 5 different worlds.
5 different boss battles.
Completely original pixelly 2D graphics for your nostalgic side.
An original soundtrack by Dallinsaurus (Bandcamp page forthcoming).
12 in-game challenge awards to unlock with your amazing skills.
2 different endings to discover.
English and Japanese text options for your bilingual needs.
Keyboard and gamepad support with customisable controls.
My awkward humour (I'm so sorry).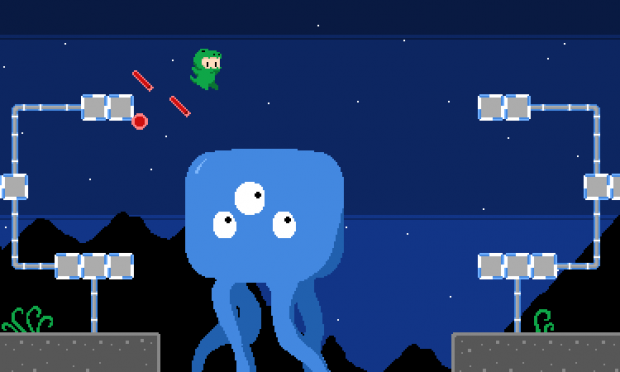 The game does NOT feature:
DRM!
A cover system.
Micro-transactions.
Shoehorned multiplayer.
Philosophical discussion of life, the universe, or anything.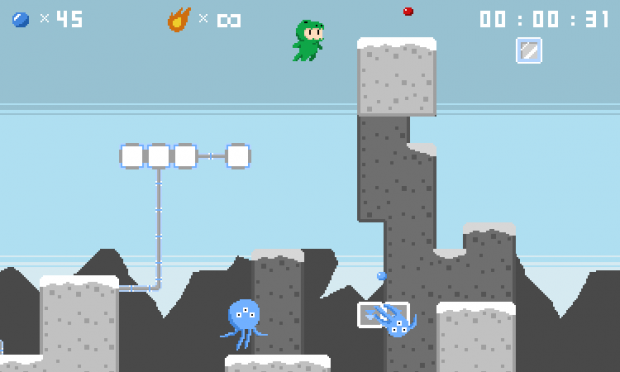 Rexzilla will be (probably) available on Monday, 18 February 2013 for Windows XP/Vista/7.
I hope you like it! :)
P.S. There will be a free demo launched on the same day so you can try before you buy!