DINO EGGS: REBIRTH is a revival and expansion of the best-selling 1983 home computer game DINO EGGS (Apple II, Commodore 64, IBM) -- in which Time Master Tim travels to prehistoric times to rescue the dinosaurs from extinction.
Voting has now begun for this new retro game on Steam Greenlight.
You can check out the DINO EGGS: REBIRTH website and videos here.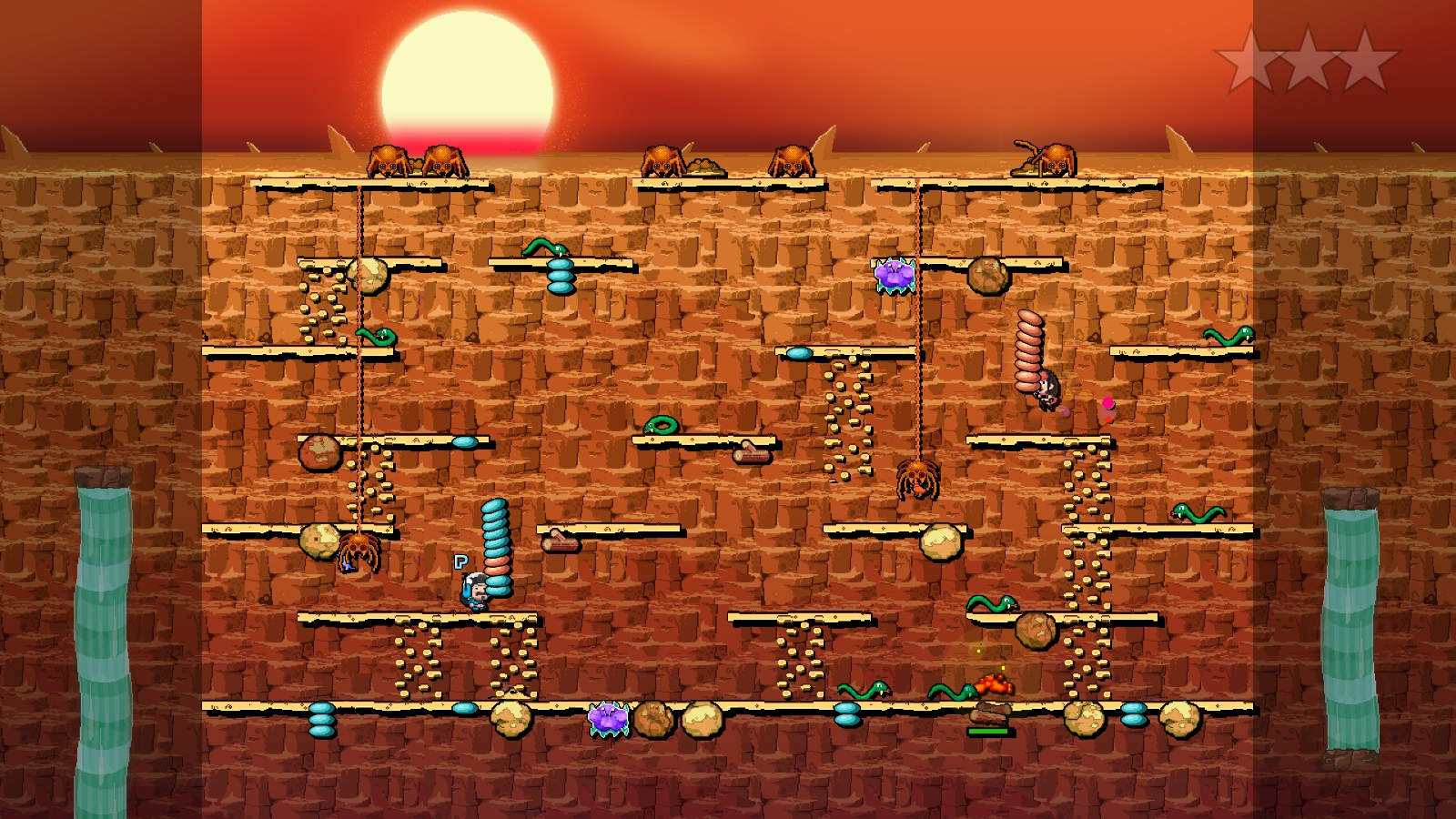 DINO EGGS: REBIRTH is slated for release for Windows, Mac, and Linux this September/October, and it features:
Forty skill levels of new wide-screen arcade action
Hours of platform fun on an infinite number of random prehistoric landscapes
An enhanced re-creation of the 1983 classic DINO EGGS
A lively Story, taking the game characters from 1983 to 2015 and beyond
Multiplayer mode for up to 8 players
Five new species of baby dinosaurs to hunt and capture
New types of eggs, boulders, flowers and fires to challenge everyone
Over 25 chapters of a surprise-filled Advanced Story "Secrets of the Time Quartz"
Over 30 puzzling Dino Dilemmas, including bonus unlockable Dilemmas from the Advanced Story
Two graphic skins, one by original author David Schroeder, and one by Jamo Games pixel artist James Biddulph
Supports English, French, Spanish, Dutch, German, and Portuguese (Brazil).
We also have a private construction kit (a level editor) which we've used to create the multitude of screens for DINO EGGS: REBIRTH. We'd love to polish it up and make this kit available to everyone as a feature upgrade -- but first we need to sell a few copies of the game to make this possible.
This is David H Schroeder, author of the original game DINO EGGS from 32 years ago -- back when every game was indie! Please help my vintage game reach a broader audience by voting for it on Steam Greenlight. Thank you!