In this news update we have the link to our Greenlight submission, a reviewers article and new images of the updated Basement map which has had a bit of an overhaul.
Greenlight
Yes, we have just released onto Greenlight so we would really appreciate it if you spared us a minute and gave us your thumbs up .... Steam Community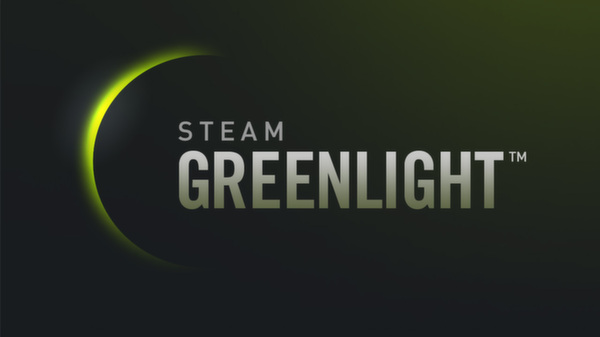 Developers Accomplice
Here's the link if you'd like to read the article from Developers Accomplice
Developers_Accomplice wrote: I've played the Beta and found it enjoyable. I think it's a great concept and one which I've not come across before

And to reiterate, playing as a toy doesn't quite fit the mold of your normal shooters so we really could do with some help to make this game a success in the Steam Community.
Basement
Yes the Basement has had a bit of tidy up with a host of new in game objects. Here's a few in game images taken from around the new look basement.
The main storage room high up: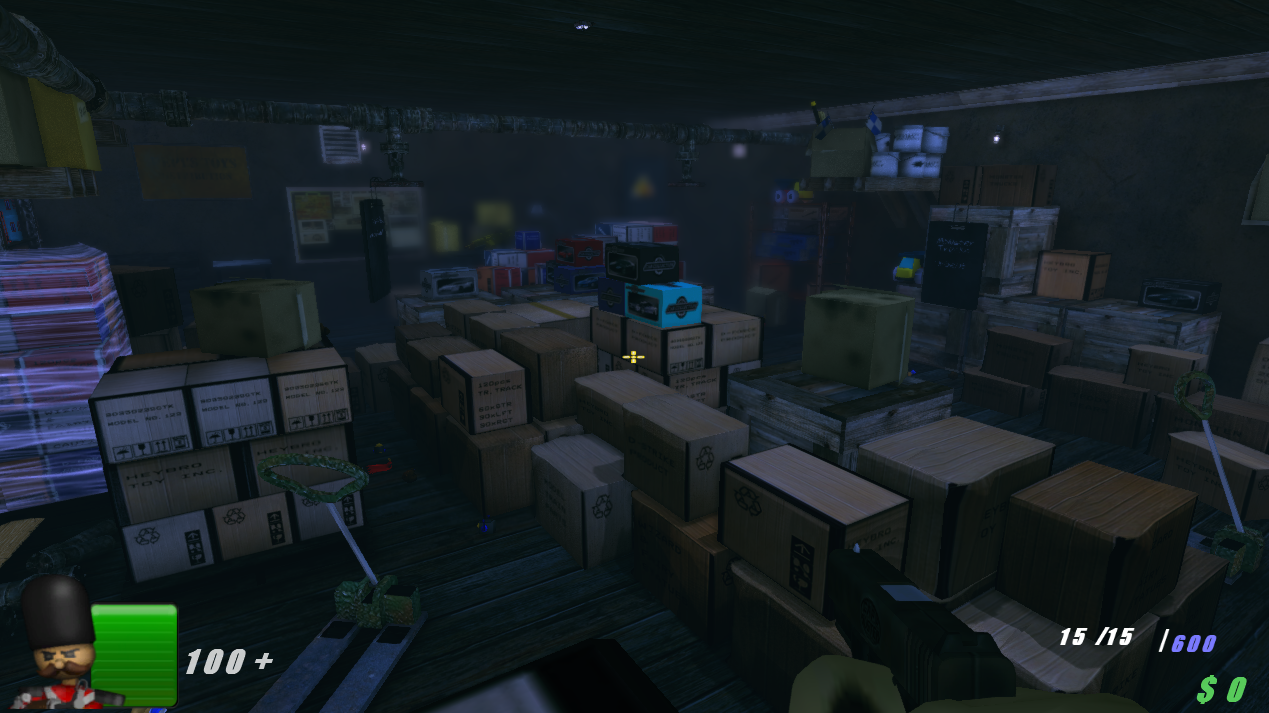 The main storage room from the ground: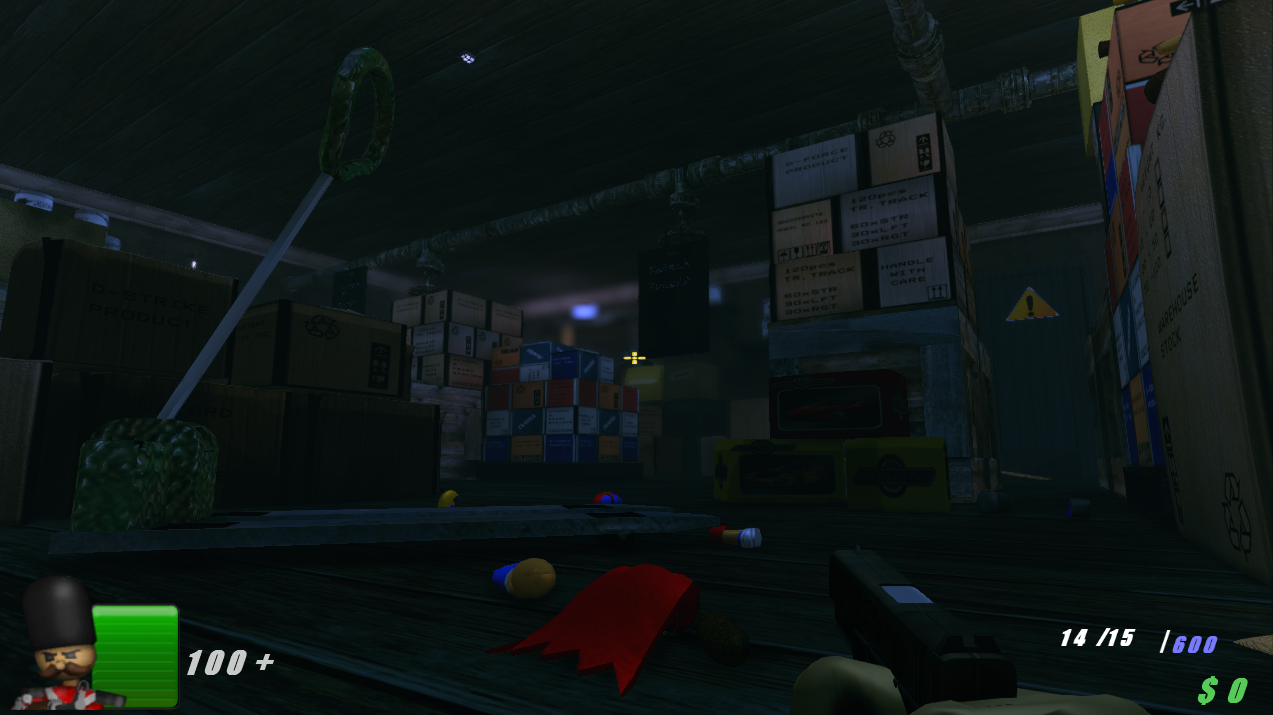 The back storage room looking down from an air conditioning duct: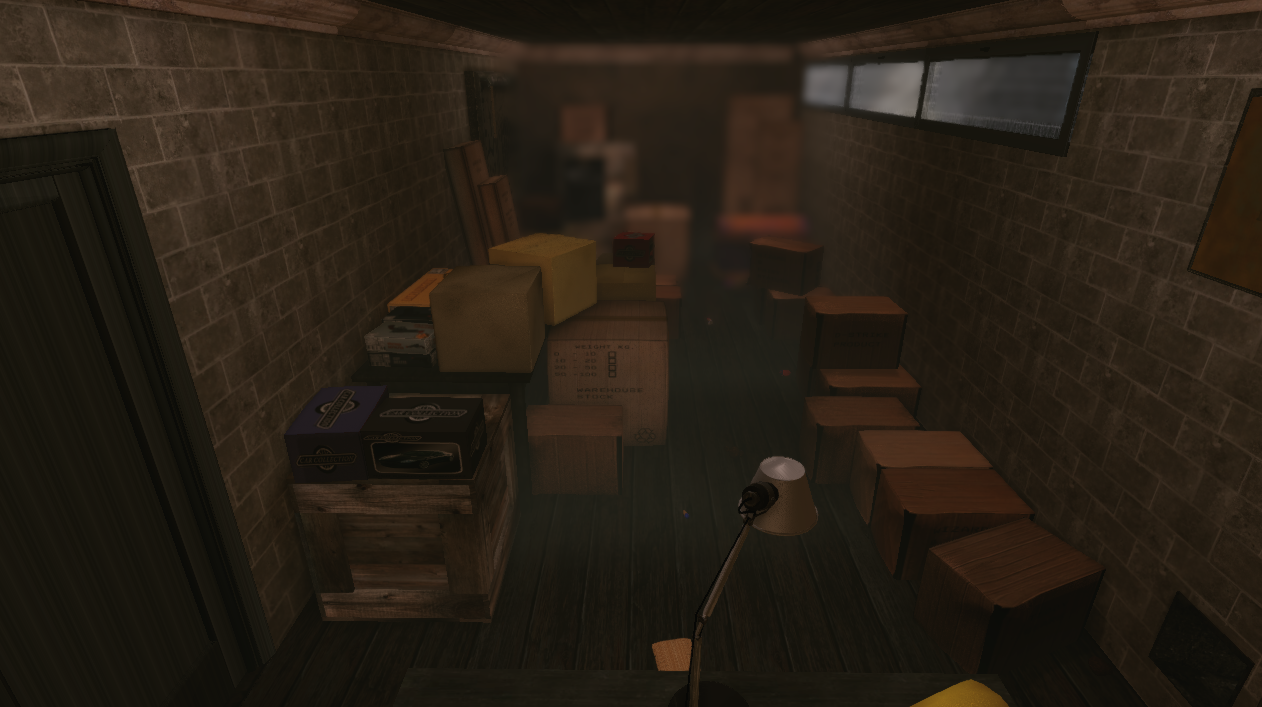 Underground in a tunnel: