I know we are a little late with the weekly news update, but here it is anyway :)
Here ya go with 2 new weapon renders, first of all the skinned mac-11 and then the Walther P22.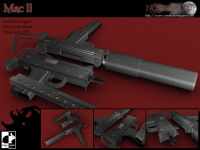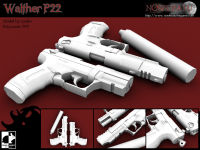 Additionaly we are releasing the second track from the official Nosferatu Soundtrack by Parapraxis.
I would also like to announce our new board design (should you not like it; the old one is still available at your profile). In other news, our irc-channel (Irc.gamesurge.net) got a new bot whos logging everything. These logs are used to determine the blood-point bonus for the idlers (read the board if you dont know what I am talking about).
I also installed a nice quiz script (the questions will be replaced with vampire/horror related questions in the near future).
You can check the stats at Nosferatuthegame.com