Let me interrupt you, whatever you may be doing right now, and dig out some of the oldest of our Concept Arts: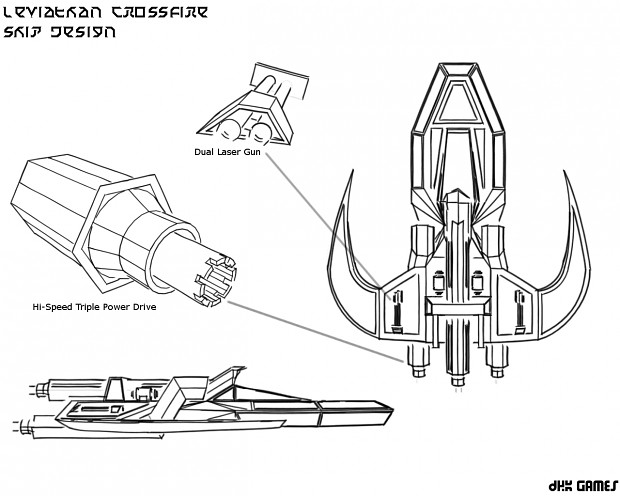 Rakan Fighter Concept Art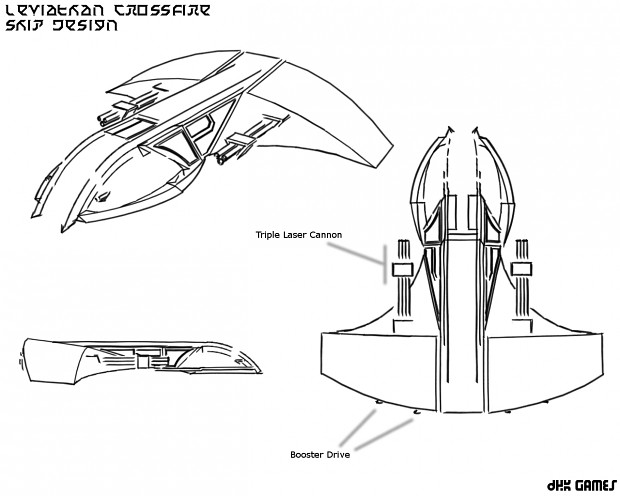 Nuvebian Fighter Concept Art
These are from May 2011, by the way.
Now here's a result of the week that just passed:
I think these models really get us closer to the chance to tell a brilliant short story within our indie game. Something that just must not be missing in a sci-fi story is at least one epic space battle. So here is our statement: We're bringing it!
Revelation Removed
Just a side note to our established trackers: I have removed the alpha demo Leviathan Crossfire: Revelation from the downloads section for two reasons. One is that it simply does not display our current state of development any longer and the second is that it will probably be included in some way in the coming Silent Assault release in a shiny new look.
However, if someone still eagerly wishes to try this (yet a little unstable and outdated) demo, you can still download it from our website!
The Revolution
Our goal is to create a game of high value. We wish to start a small revolution in story telling and action gameplay within the genre of the FPSC engine.