Allright, so today I want to talk menus. Not terribly exciting, you might think, but their importance is often underestimated. When you take a writing course you are bound to hear about the importance of the first sentence, "the hook", that is supposed to capture your audience. From the first page to the last, and it all starts with that one sentence.
When it comes to games menus they have the same function as that first sentence, but rarely do they get the same attention. This is our old menu, and it is one of the many things we are completely remaking for the new and improved version of the game.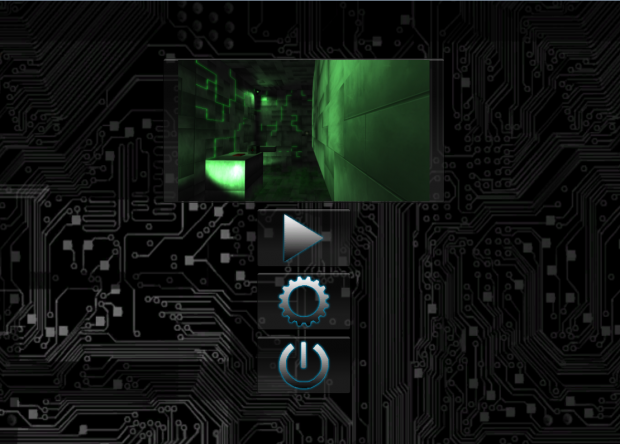 There are a lot of things wrong with it, but greatest failure is the missing hook. There are some great examples of menus that have this quality. Diablo II had an epic menu. Every detail fits the theme of the game, and the music is fantastic. The original World of Warcraft also did this very well, Blizzard knows this stuff. Other great examples are Portal, Spec Ops: The Line and Bioshock: Infinite. The reason the menu looks like the image above is, of course, time constraints. The reason that Diablo II and the other examples work so well is that they all project a scene from within the game, and lets you see experience a piece of it before you even start playing.
Besides the hook there are other things that our old menu lacks. The symbols we use were a necessity during the first round of development, since we were working with a no-language theme. Now though, that constraint is gone, and so will those symbols be in the next iteration. There isn't really anything wrong with symbols in menus, but they are very contextual, and very few are universal. A simple "new game" work all over the globe, and that is what we are going for this time around.
We also want to show you another part of the game world, just like Diablo II or Portal does, but I will not reveal more about that just yet. Suffice to say, that we have been doing our research and hope to deliver something even Total Bisquit, a known menu enthusiast, would be happy with.
Over and out
/Daniel
Executive Guru