​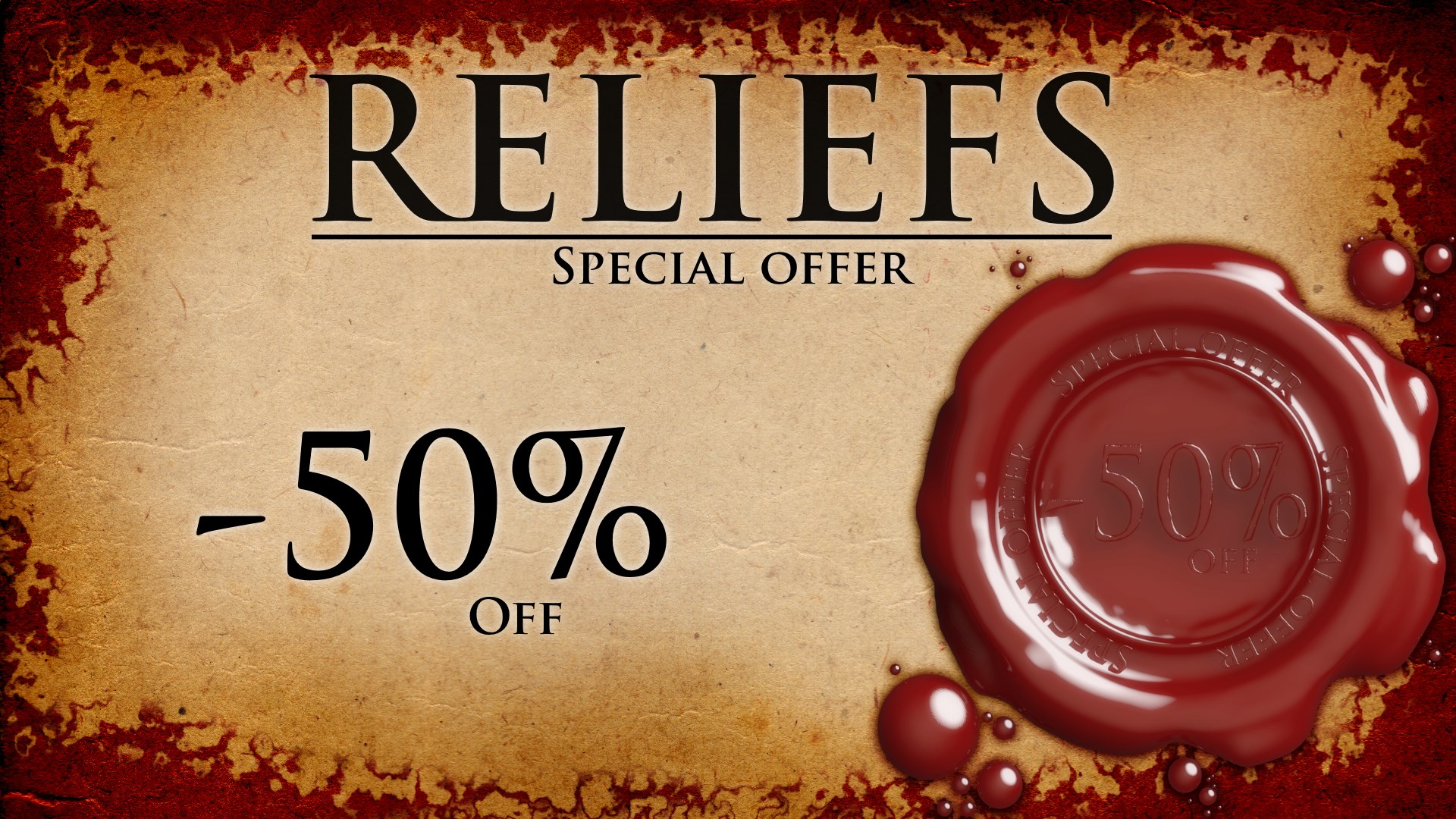 Hello everyone!
To celebrate the release of the Biomes update of Reliefs, a special offer will be available.
During a limited time, Reliefs will be available at -50%!
This special offer starts at the 5 April 2019 at 10h00 to 8 April 2019 at 10h00. (Pacific time)

This is only for this weekend, enjoy!
Only available on Steam.
The link : Steamcommunity.com​