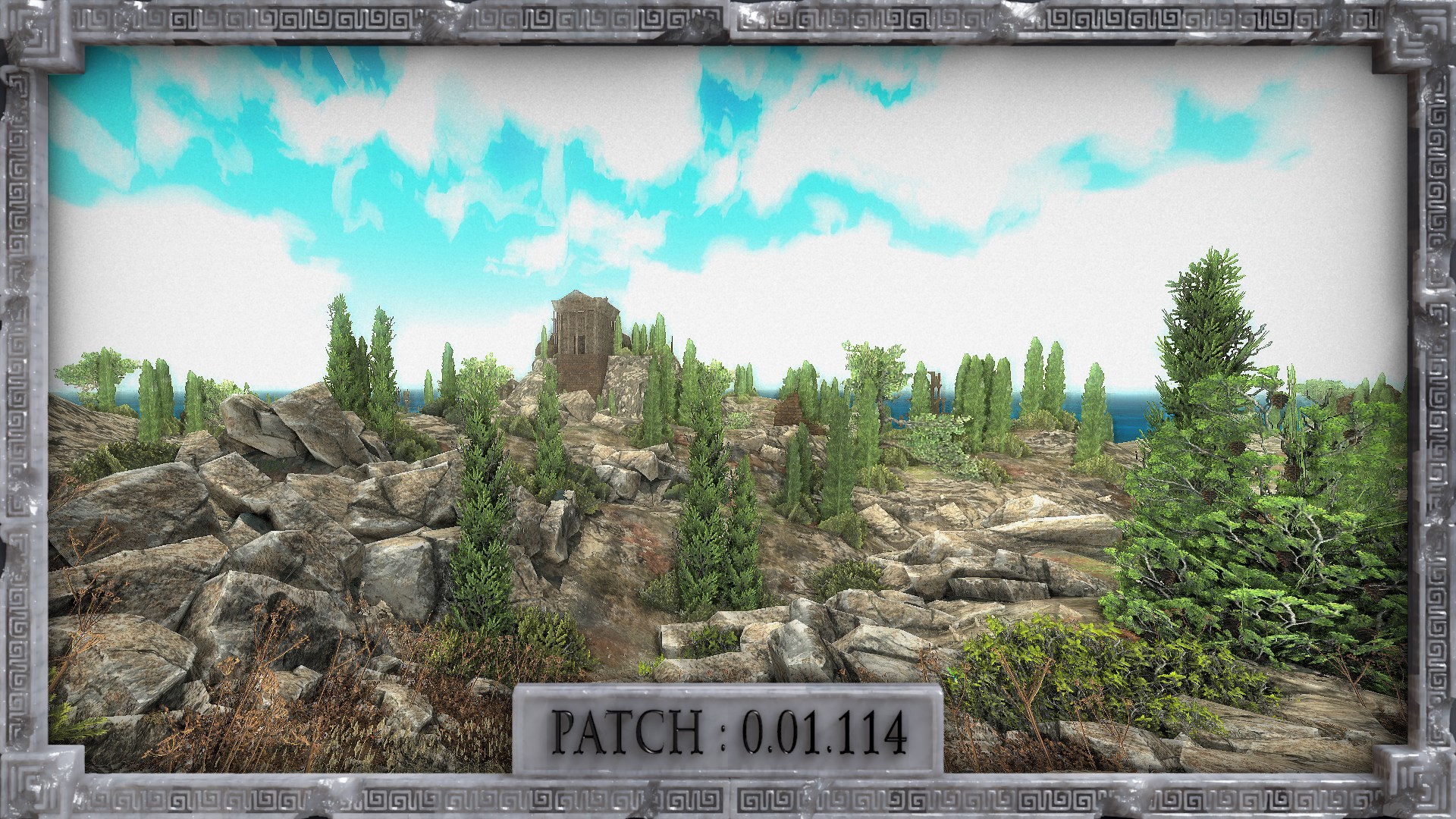 Hello everyone!
For this week not an update, but a patch for Reliefs!
Before, this week a new video was created and have been put online in the Steam store page.
But also all screenshots of the game was updated in order to show the new graphic quality of the game, because Reliefs have a lot of change since its release!
That is must be imperative to do this in order to that i can only work on the development of the game for the next updates.


IMPORTANT :
This patch corrects the controller problem on Windows since the last Biomes update.
To solve the problem that all keys on your controller are inverted or the camera on the player turn constantly, you need to after download this patch, reset the options of your game.
To do this you need to open the folder : "Steam/steamapps/common/Reliefs/resource/saves" and to delete the only file "options.sav"
This action will force the game to remake a new options file to correct the wrong information contained in the old file previously deleted.
This action is only for the old user of the game, if you have obtained the game after this patch 0.01.114, this is not necessary.
If you have a bug or a problem in the game, do not hesitate to contact me.
If you have any idea or suggestion, do not hesitate to post on the forum.


What's up with this new patch?
- The physics of the player have been changed, the character slide more correctly on the rocks and of a good side. When the player jump and that he hit the roof on a construction, the jump was not lost. He falls on the ground with the good speed.
- New sound are available when the player slide into an interior, the sound of the falling rocks resound on the walls.
- The screenshots of the loading screens was updated in order to be in accordance with the actual graphic quality.
- Optimisation of the many objects (trees, grasses, rocks and roots) low polygon versions, for the very small computers, to increase their in game performance.
- The graphic quality of the game has been changed, when you choose the global graphic quality in the options of the game. The "middle" graphic quality option is now more near of the "high" graphic quality than before to obtain a more same quality in the screenshots (take with the "high" graphic quality) for the small computers configuration.
- Many ultra wide resolutions aren't working in the old versions of the game because i have not seen the error into the search script that allow of the game to load the good scene with the good size screen. This problem was solved and all screen sizes work perfectly!


The new video of the game :
It's all for this patch of this week, but in the next update of the game, the world extend with the new areas!