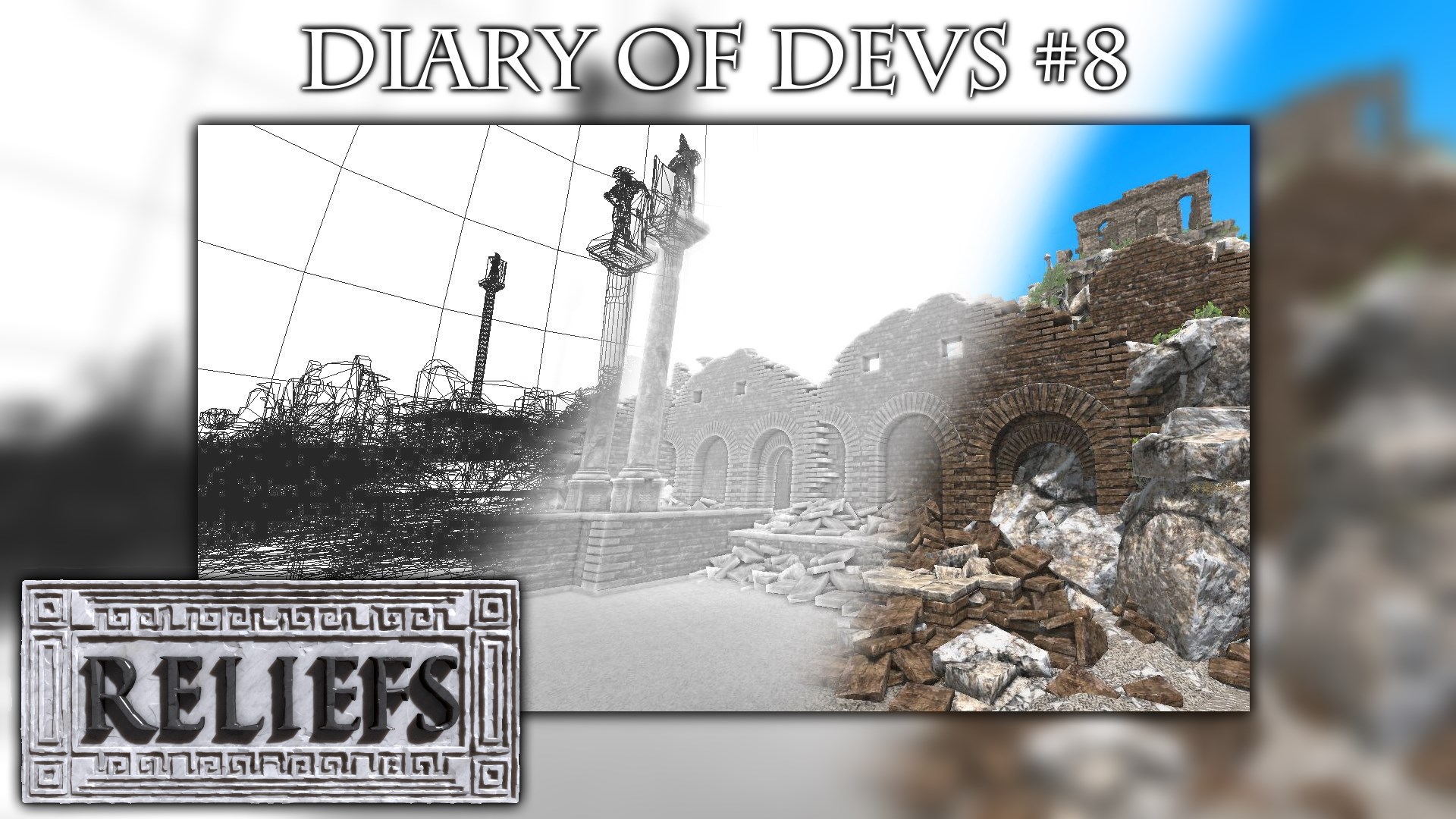 Hello everyone!

Diary of devs ?Every week without a patch or update for Reliefs.
I would do a small diary to explain the progress of the next update for Reliefs.
In this diary, I show you the last screenshots, objects or just you explain the next patch or update content. I try to involve you in the development of the game, in order to give you the last news of the game development. Do not hesitate to submit your opinion.

Biomes update :
The biomes update for Reliefs evolve every week to become the most big update of the game.

For this week, the vegetation of the area of Pluto was updated with this biomes update.
Before the updating this area, she counted 8700 objects (grasses, trees, human structures,...). Now with this update, this area count more than 16000 objects!
More realistic, more details and better optimised!

New particle system and new realistic animation for the insects.
The script that appends the insects, birds, fall leaves and sounds has been updated to increase the game performance.
Now more insects, birds or fall leaves can be added in real time without loss of game performance.

And i work to update the game engine. The game engine is the BGE (BlenderGameEngine), it's a free and open source engine.

For more information about Blender3D you can visit the website : Blender.org

Actually Reliefs work on the BGE version 2.77a, and after many tests of the new version of the BGE (version 2.79b), the game engine is more powerful than the actual version.
So that's why i update the game engine, but is not easy and a lot of things need to be changed in scripts or functions of the game to work perfectly with this new version.

No date this week for the release of this biomes update. Is a very huge update and for the moment, I don't know when she will be available.