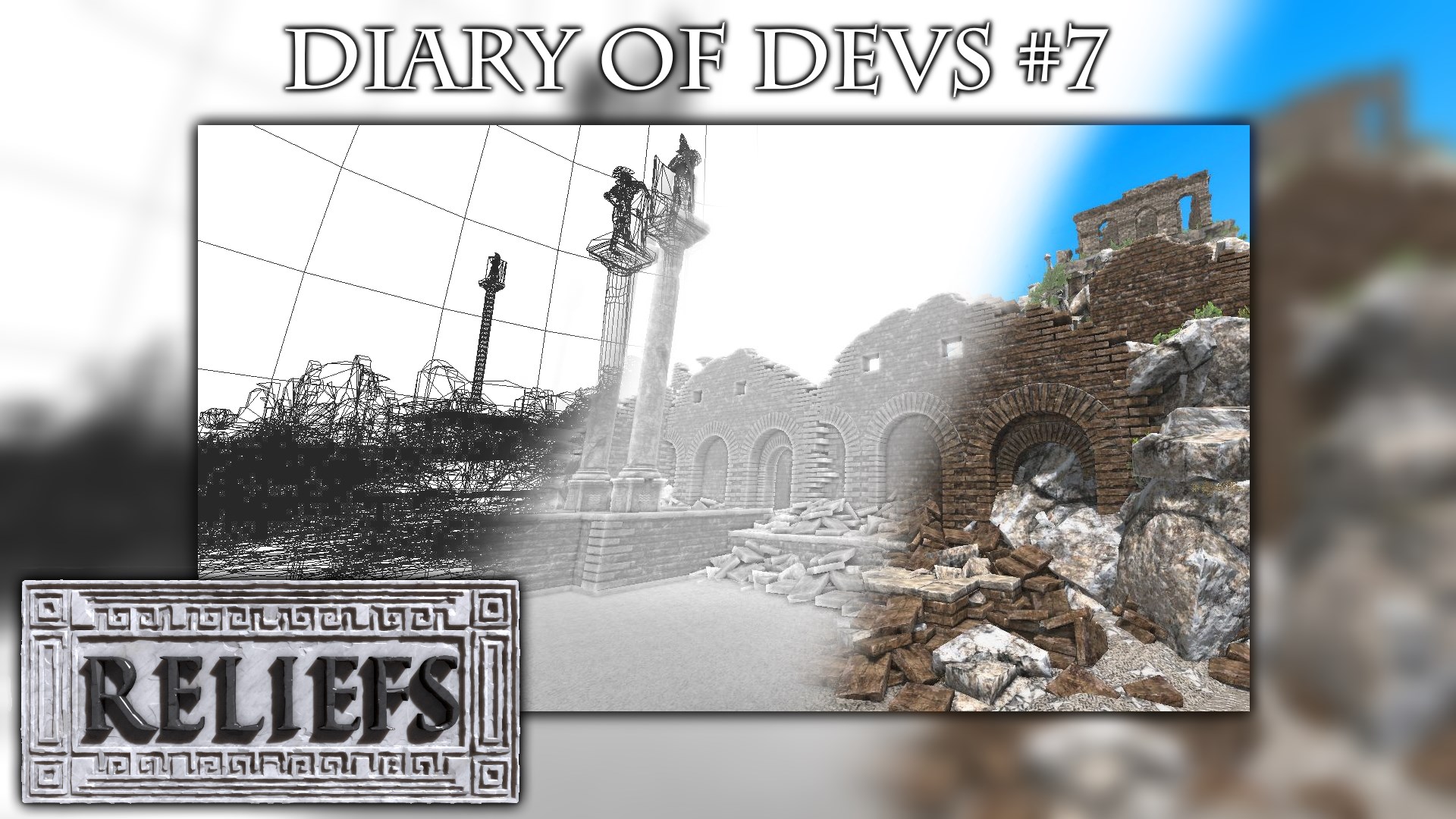 Hello everyone!
Diary of devs ?
Every week without a patch or update for Reliefs.
I would do a small diary to explain the progress of the next update for Reliefs.
In this diary, I show you the last screenshots, objects or just you explain the next patch or update content. I try to involve you in the development of the game, in order to give you the last news of the game development. Do not hesitate to submit your opinion.
Biomes update :
For this new diary of devs of the biomes update of Reliefs, I try a new format, the video.
This video shows you the future contents for the next update of Reliefs.
The release of the biomes update is not for soon.
Many work stay to be done like updating the physic of the player, finish all areas with the new vegetation or rework the "wild system" that allow to add in real time the insects, birds, sounds, ...
This update will not available before the next month.
Subjects of the video :
- New 3D models for many objects to increase the game performance.
- Deleting the not useful objects and a lot of new objects were added.
- New large ways and roads for increase their visibility.
- Improving the SSAO (Screen space ambient occlusion) for a more realistic render.
- The SSAO now change with the weather to increase the climate visual effects.
- Updating the saturate color for a more realistic render.
- All objects appearing with a smooth transition.
- Improvement of the view distance for more visibility of human structures or trees at very far distance.
- New biomes were added to increase the diversity in the areas.