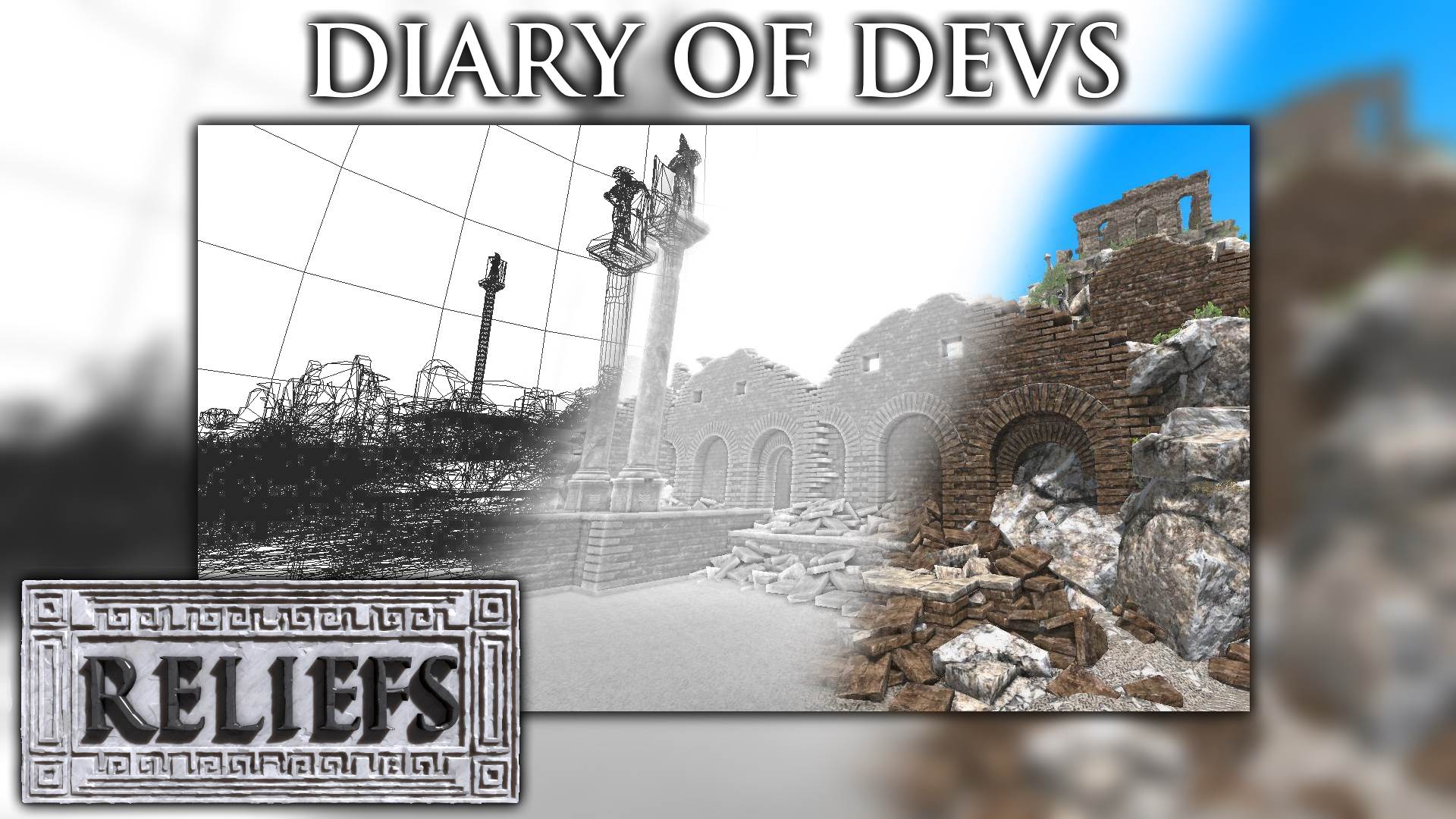 Hello everyone!
Diary of devs ?
Every week without a patch or update for Reliefs.
I would do a small diary to explain the progress of the next update for Reliefs.
In this diary, I show you the last screenshots, objects or just you explain the next patch or update content. I try to involve you in the development of the game, in order to give you the last news of the game development. Do not hesitate to submit your opinion.
Next update :
The next week for the next update, many things are added to the game.
Textures :
First, the mains textures of the bricks, stone walls and stone floors change.
These textures are more realistic with a larger size than the olds.
Grasses :
Some new grasses are added into the world of Reliefs.
With the years passed, for example the vegetation climb on the walls, grasses grows on the plane surfaces and in the holes. This update adds thousand grasses on the all human structures of the areas actually available in the game in order to add more old age on the lost and abandoned constructions.