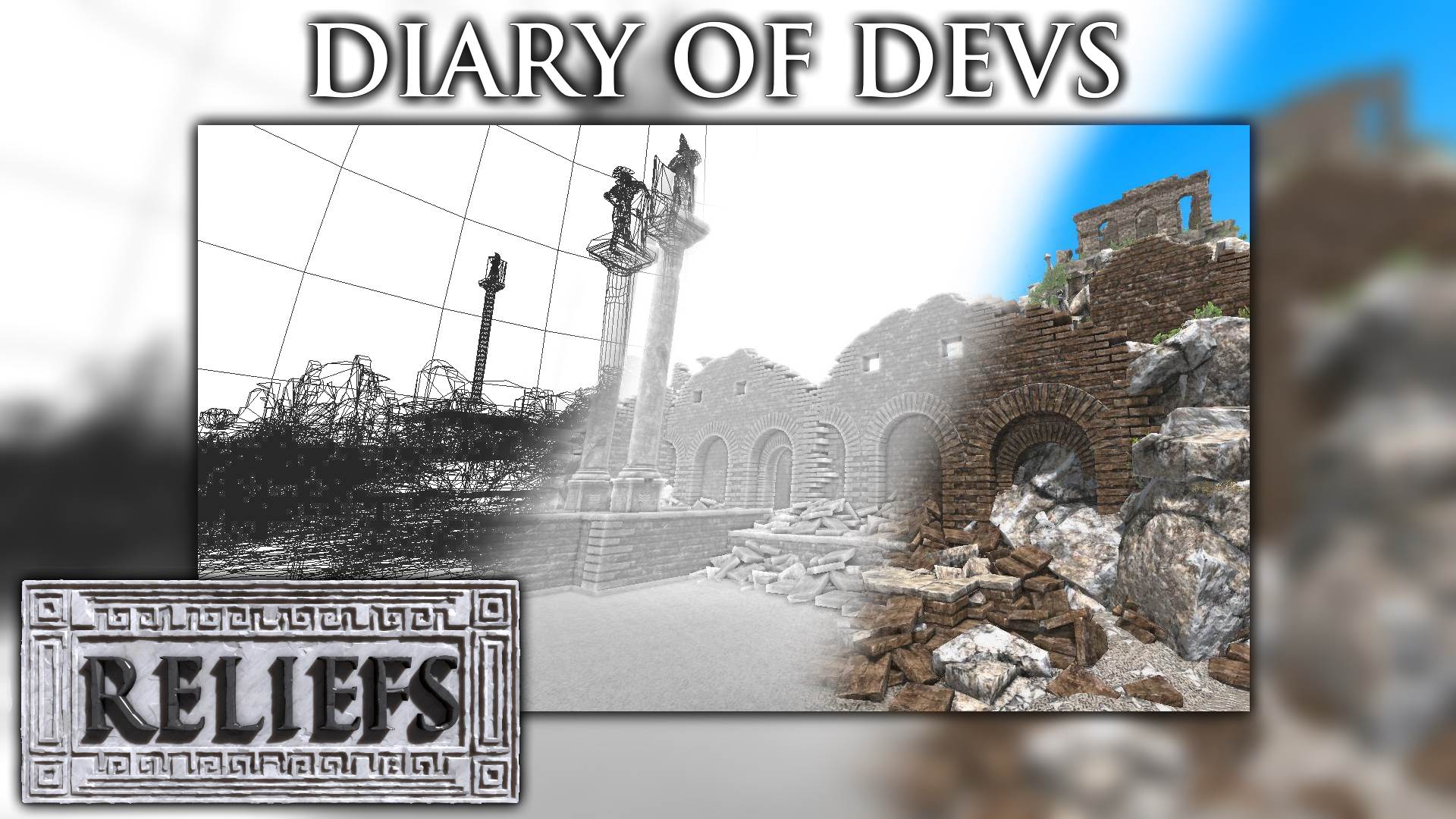 Hello everyone!
Diary of devs ?
Every week without a patch or update for Reliefs.
I would do a small diary to explain the progress of the next update for Reliefs.
In this diary, I show you the last screenshots, objects or just you explain the next patch or update content. I try to involve you in the development of the game, in order to give you the last news of the game development. Do not hesitate to submit your opinion.
Next update :
The next update, that will be available for the next week add a new area.
This new area is crossed by a huge lost aqueduct in ruin between a two hills.
You can climb on this structure to recover the map of this land or you can enter in the tank of the aqueduct to find and recover a new collectable view.
In the below screenshot, the vegetation is not added for the moment, she will be available for the release of this update for the next week.