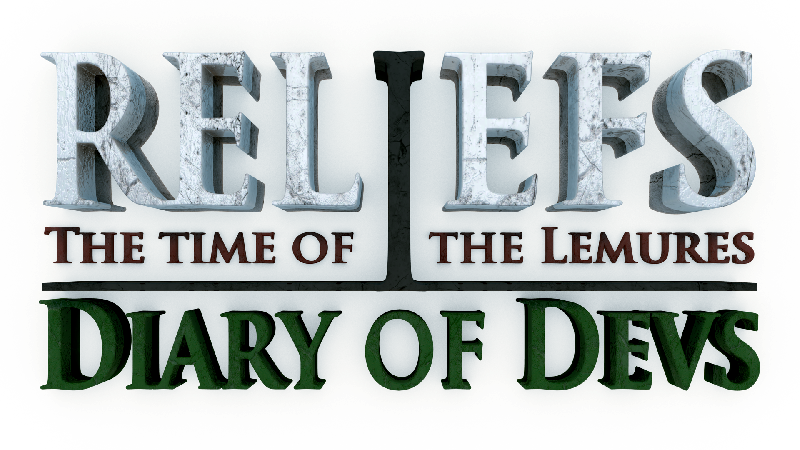 Hello everyone!
I had a lot of feedback from the players who had some tutorial and gameplay issues. (Too difficult, some game systems very complex, ...)
So I decided to change my work priority, the version 0.3.10 will therefore be delayed (end of the tutorial area and the level 1).
I will be working on version 0.3.02 of the game in order to fix many of these issues.
This version will be available at the end of this month.

Gameplay :
- The wall jumping system will be simplified and a lot of restrictions will be removed.
For example, you no longer have to obtain a certain speed to jump on a wall.
- The climbing system will also be simplified. The player will no longer have to jump from ledge to ledge to climb.
You will simply move with the directional keys in order to climb, go left or right and go down.
- The character's collision will be reviewed in order to prevent the character from blocking into walls.
- The torch and the spear will be easier to interchange, you will no longer have to put away one to take out the other.

Tutorial :
- Simplification of the tutorial, the texts will be changed by the icons of the keys when is possible and the size of the texts will be more larger.
- The tutorial area will be completely redone in order to more easily support the player in learning the game and to make the tutorial less difficult.

Miscellaneous :
- Significant modification of graphics, smoothing of vegetation, parallax map for many textures, modification of colors, ....
- Added new high definition rock to make the cliffs more realistic.
- Addition or modification of many other objects in order to simplify the tutorial and increase the performance of the game.

This intermediate update will be important and will greatly improve the quality of the game.
Thank you everyone and see you soon for the next Diary of devs!