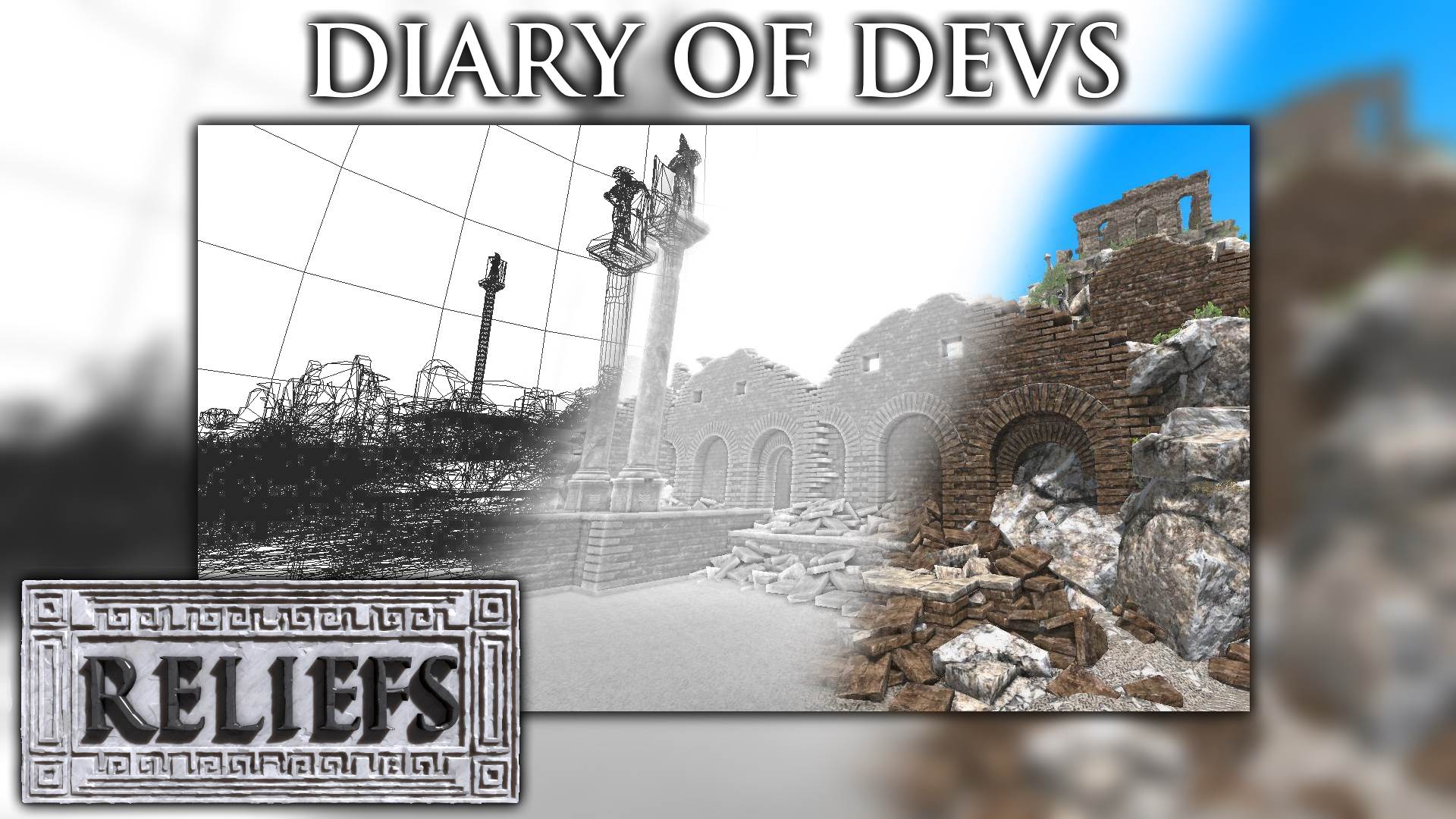 Hello everyone!
Diary of devs ?
Every week without a patch or update for Reliefs.
I would do a small diary to explain the progress of the next update for Reliefs.
In this diary, I show you the last screenshots, objects or just you explain the next patch or update content. I try to involve you in the development of the game, in order to give you the last news of the game development. Do not hesitate to submit your opinion.
An important point was added this week for Reliefs 0.2, the interfaces!
In the main interfaces of the game, you can change the language, the graphics quality, the sounds or the controls and more of the game in real time. You not longer need to restart the game to apply any modification.
Important : The graphic style of all interfaces are temporary. In the final version of Reliefs, these interfaces will be very different.

The game interfaces :

These bars allow for the player to see in real time the three important information about her character.
- The green bar is your stamina, when you run you lose the stamina. To regain your stamina you need to walk or wait (more faster).
- The orange bar is your velocity. More you are faster, more this bar is large. Is very important in order to jump the farthest as possible.
- The red bar is your strength, when you jump, climb or throw of an object you lose your strength. To regain your strength you need to wait.
These capacities of the player can be changed in the future if you make an offering to a god. But is not yet available in the game.

The main interfaces :
Like the Reliefs 0.1 version actually available you have when you run the game a small interface to configure the game like you wish before run the game.
But the big change of the 0.2 version of the game is that all the game is packed in one important file to load only once. The load between all interfaces (main, options, audio, controls, save, ...) are very quickly and do not cannot stop the game.
The controls, graphics quality or the sound can be changed at any moment and is applied by the game without you need to restart the game. Even if you have already load your game save. You must just only press the "Echap" and you have access to of all parts of the interfaces.