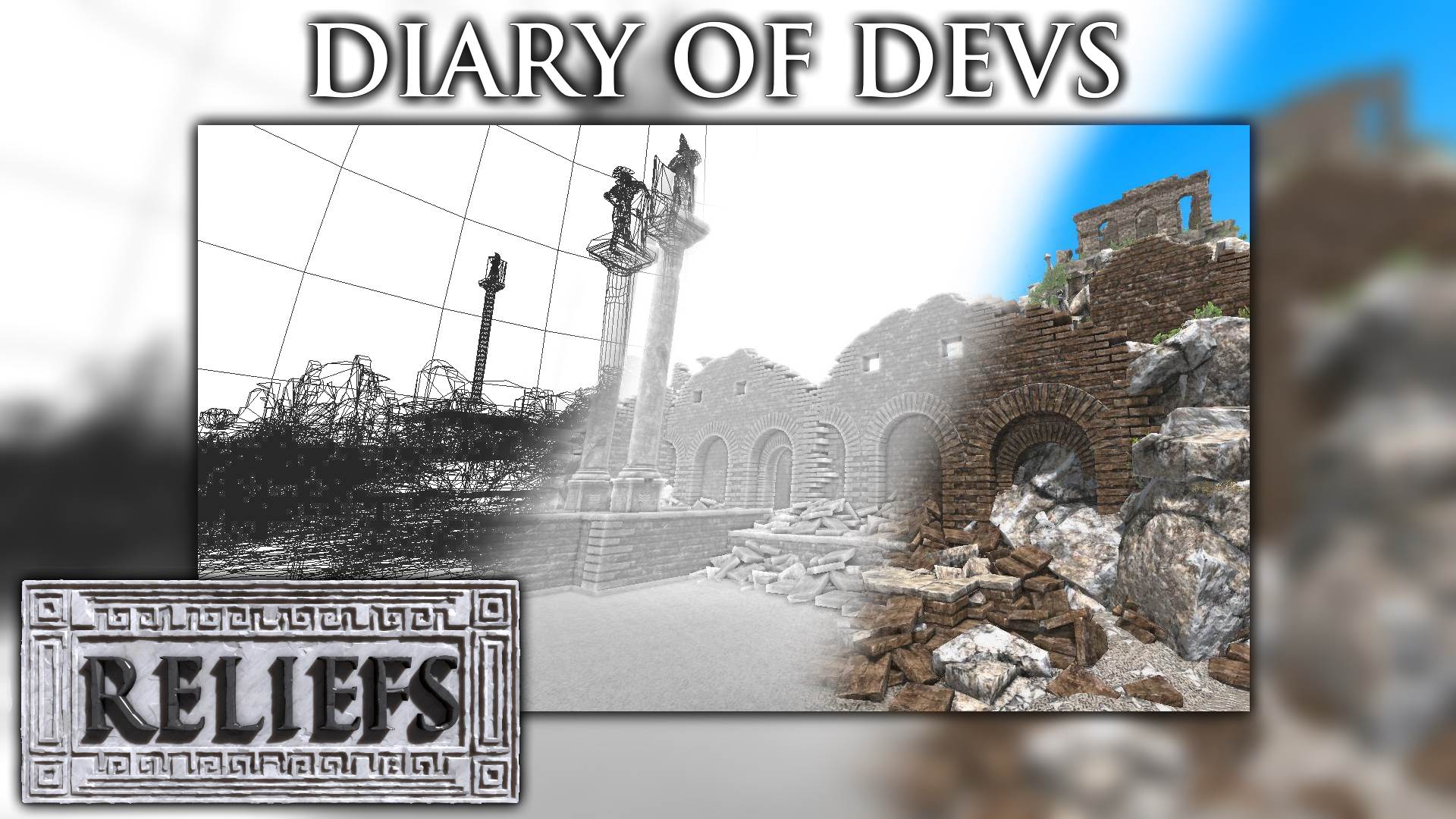 Hello everyone!
Diary of devs ?
Every week without a patch or update for Reliefs.
I would do a small diary to explain the progress of the next update for Reliefs.
In this diary, I show you the last screenshots, objects or just you explain the next patch or update content. I try to involve you in the development of the game, in order to give you the last news of the game development. Do not hesitate to submit your opinion.
A new important feature for Reliefs is done for the 0.2 version of the game.
To climb on the highest surfaces in the old version of Reliefs, you use a bow and arrows, but now in the Reliefs 0.2 version is a spear.
This spear can only plant in the wood, on the stone the spear breaks. When the spear plant on the wood, a rope appears to allow pour player to climb.
When you aim with the spear, the player arms follow the camera and the left arm of the player allow you to aim where you want to throw the spear.
The size of the rope when the spear is the planted on the wood can be varied compared to the distance between the spear and the ground. But a max limit was assigned to avoid the too long ropes.