Overview
In RelicMerge you control a party of four adventurers; each with their own unique attack. The attack is crafted by you by combining a weapon and an element. There are 10 weapons to choose from and 9 elements; making for a huge number of possible combinations.
---
WEAPONS

The chosen weapon determines how the attack will be delivered. Bow turns your attack becomes a single target ranged attack. Staff makes your attack becomes a ranged area of effect attack. Shield causes your attack to happen as a counter-attack when the enemy hits you. Etc, etc. Each weapon is totally unique.

Weapons are either main hand, off hand, or two handed. So you either use a single two hand weapon or a main hand plus an off hand. Two hand weapons are the strongest options. Main hand and off hand weapons tend to hit many more targets.
Two hand weapons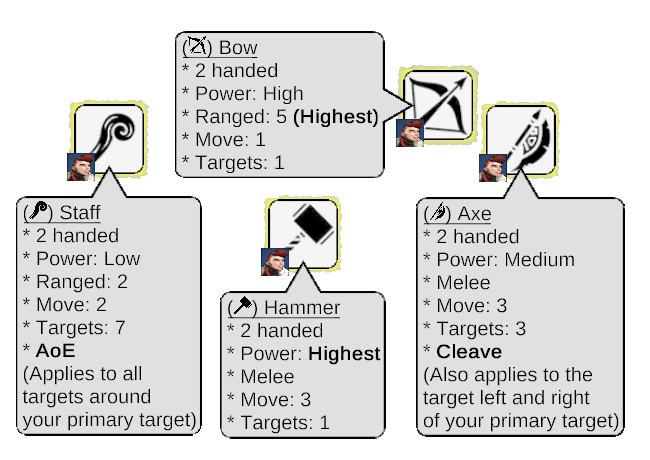 Main hand weapons

Off hand weapons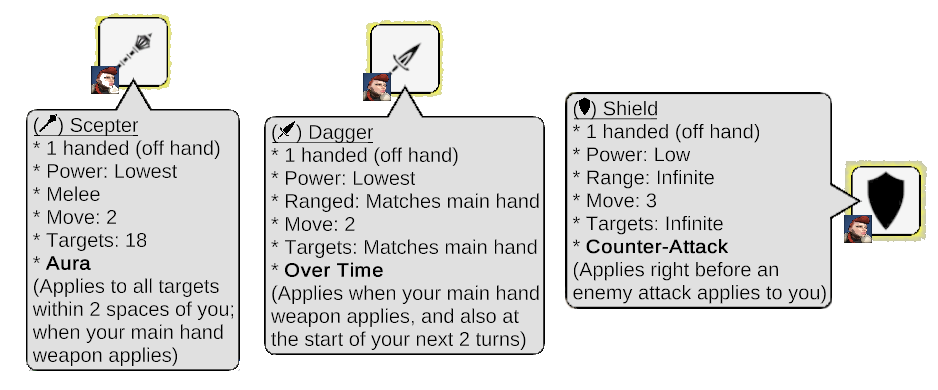 ---
ELEMENTS
The chosen Element determines what the actual attack does. Fire does area damage. Lightning will lower an enemies power. Holy will heal. Etc etc. Each Element is totally unique.
Some Elements can only be used against enemies, only against teammates, or either. The attack that is created from the Weapon and Element combination determines what types of targets (enemy or teammate) the attack can be used against. This is referred to as Attack Mode and Support Mode.
Attack Elements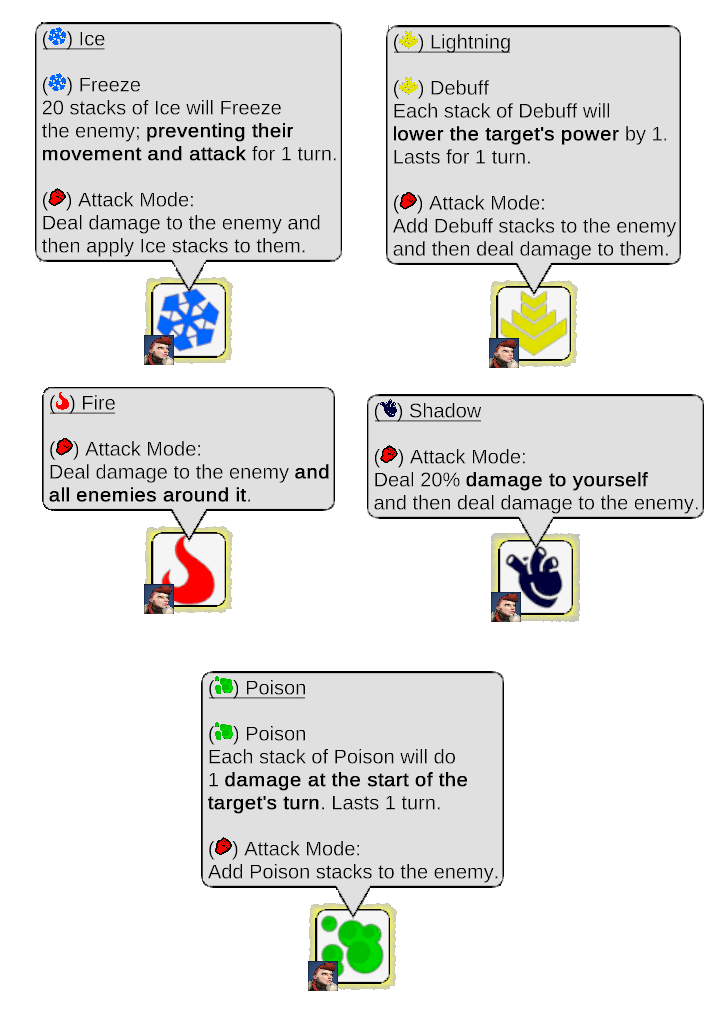 Support Elements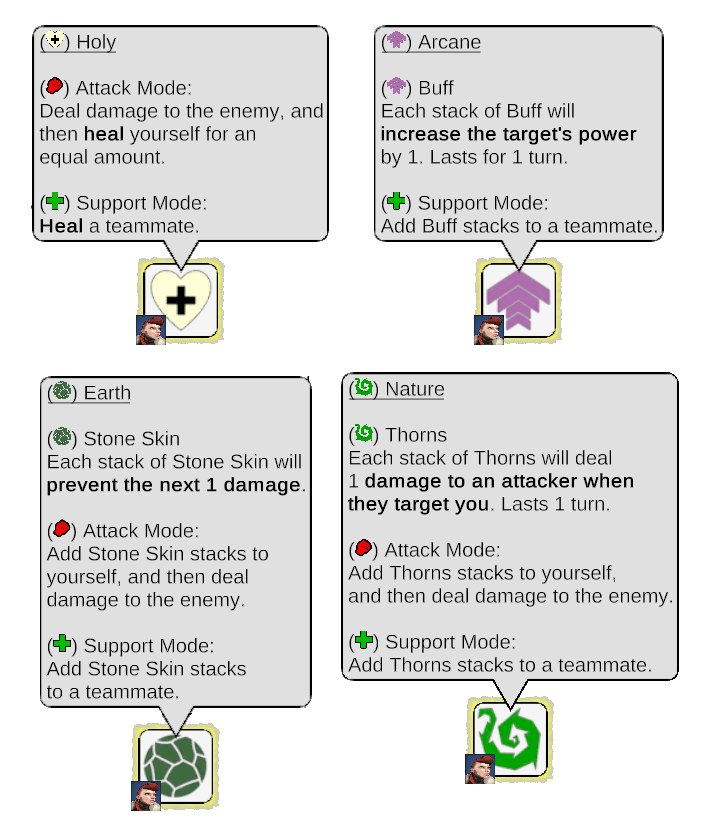 ---
DUNGEON
Once you have crafted a unique attack for each party member; you are ready to take on a dungeon. Be sure you made the right choices though, because you can't change your attacks inside the dungeon. A deep dive into dungeons, enemies, and Relics will be available soon.